Description
Think you're ready to go bikepacking to far off places? Join us for BP2 first! BikePacking2 combines knowledge from BP1 with a guided overnight experience where we will load our gear, ride to a camping site, spend the night, and return the following day. Find out what works best and what failed before you go deep into the wilderness by mountain bike. See what you would leave behind or what you wished you packed! Bring your suitable mountain bike, a secure loading system, your overnight essentials, and be ready for fun. Instructors will be on hand to help solve loading and mechanical issues that may arise. This overnight class is all about the journey not the destination. Build your skills and confidence at BP2!
We will work on and discuss such issues as:
Route planning and selection

Load selection, packing and securing

Camp considerations, utilizing your bike in camping

Gear selection, riding technique, negotiating obstacles

Field maintenance and field repair

The Routes will take the participants through variety terrain from black top roads to single track to cross country

Also practical experience and advice on camp craft, cooking, campsite selection, camp set up and more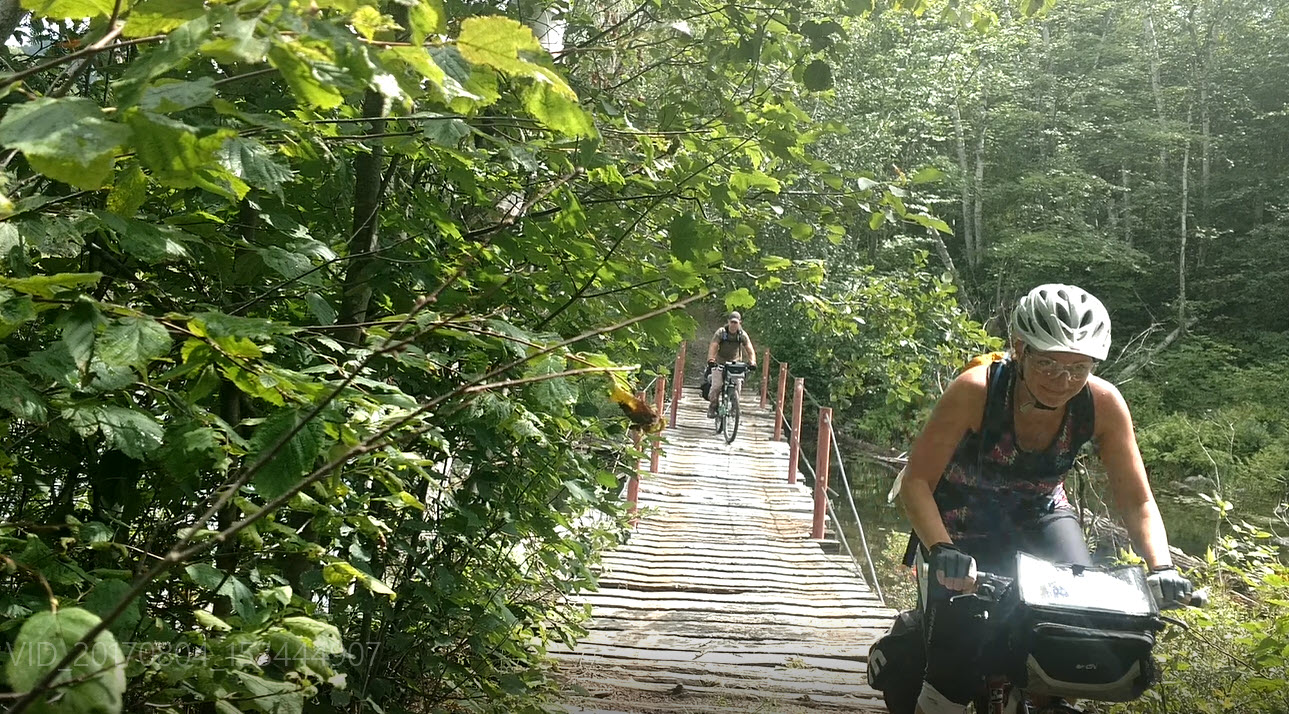 Although it is NOT required. Participants are encouraged to attend Introduction to Expedition Bike Packing - BP1 Prior to this course or have some experience packing and operating their bike for camping.
This course is a terrific opportunity to experiement and consider options in Expedition or overnight Bike Packing. Practical experience with experienced bike packers will provide a great opportunity to learn and grow as a bike packer.
Students should be prepared with the following:

Suitable Mountain Bike with an ability to pack gear on the bike

Any helmet certified to the CPSC standard (most retail bike helmets meet this)

Sleeping arrangement and shelter

Appropriate cycling apparal and gear for mountain biking

Food and water/beverages for an overnight camp with cooking equipment
The course will camp overnight at a distance from your vehicles which will be parked on the team's property. You will not have access to your vehicle. While this course attempts to educate students on bike packing, it is the students responsibility to be prepared for an overnight excursion, by bike, with all their gear.
Participants may camp at the Institute the night before the course. There are also alternative camping locations, send us an email for more camping locations.
Questions - Email the Instructor