Description
Join eXp Realty associates for EXPCON 2016 the biggest party of the year packed with networking and training to take your business to the next level.
Purchase your event ticket and optional experiences today! To reserve and purchase accommodations use the booking link for The Westin Riverwalk room block.
---
EXPERIENCE #1
Join your eXp Family for Golf at The Quarry! - $99.00 (+ $49.00 club rental if needed)
Tuesday, October 4. Lunch (included) starts at 12pm and tee off at 1pm

Come join us at one of the top ranked courses in Texas - The Quarry Golf Club. The course was designed by nationally-recognized golf course designer Keith Foster. The Quarry is recognized throughout the country for its unique setting and design. You will be challenged and rewarded in many ways. The front nine plays in a links-style format and features rolling hills, native grasses and immaculate greens. The back nine lays out in a 100-year-old quarry pit. With elevated tee boxes and shots that will fly over large expanses, you will definitely love your experience at San Antonio's premier daily fee golf course, You will certainly feel like you played one of the most unique and enjoyable rounds of golf in your life. Come golf with us in San Antonio and remember, The Quarry rocks!
The front and back nines play very, very differently. The front nine is links styled like you might see in Scotland or Ireland. It features rolling hills, large, expansive bunkers and sloping greens. Holes of note are the long par four number 2 named "Rails", the dog leg left par five 5th hole named "Watery Grave", and the par three 8th hole where you hit to the green from a highly elevated tee box.
The back nine is where we get our name, The Quarry. 100 years ago it was an active, busy, limestone rock quarry pit providing stone for a growing San Antonio area. Today it is beautifully maintained 9 holes of golf for all of you to enjoy. Holes of note on the back nine are number 10, a long par four that for most players is difficult to reach in two, along with numbers 13 and 17 where your tee shots soar above the deep quarry pit below you. Those holes are appropriately named "Escape from Alcatraz" and "Reload".
We know you will enjoy a round of golf at the Quarry. Our regulars tell us we are one of the top golf courses in San Antonio. We look forward to seeing you here very soon!
EXPERIENCE #2 (Sold Out)
XCamp and Lunch at Biga on the Banks - $59.00
Wednesday, October 5 from 9:30am - 3:30pm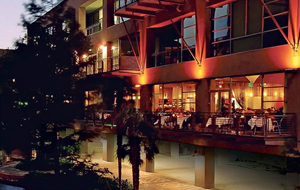 You are invited to XCamp San Antonio, a real estate un-conference that covers too many topics to list. In fact, YOU - the attendees - control the agenda, the topics, the discussions, and the learning. The "unconference" format puts the learning in the hands of the agents and and it's all taking place at the top rated restaurant on the riverwalk, Biga on the Banks!
If you're obsessed with learning fresh content, we've got a place for YOU! Anything and everything is on the table in this free-flowing and responsive day based on the participants' interest and needs.
Admission for XCamp includes a magnificent lunch at Biga on the Banks, where you'll enjoy quite possibly the best lunch of your life. The menu is:
Romaine leaves with red pepper Caesar dressing, baked parmesan and croutons

Medallions of petite beef filet, with roasted corn and poblano mashed potatoes, green beans and a chipotle hollandaise

And to really put you in a food coma: 

Sticky toffee pudding with English custard (their signature dessert)

Plus of course coffee and tea
Here's a video about our venue: https://www.youtube.com/watch?v=WY3OxzxTda4
Here's the restaurant's website: http://www.biga.com
All this plus TONS of Education. Space is limited, register early!
EXPERIENCE #3
Riverwalk Restaurant Dinner and Howl at the Moon Combo - $49.00
Thursday, October 6 from 6pm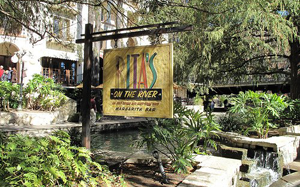 Come connect with your eXp colleagues for the best Mexican Food and Party in San Antonio! We'll have a happy hour from 6pm to 7pm and then dinner is served 7pm - a fabulous fajita dinner - then we'll mosey on over to Howl at the Moon for a party you'll never forget! The food and the fun in included and there will be a cash bar.
Here is the venue - and the restaurant, Rita's on the River - is fabulous so the food will be wonderful: http://rioplaza.net/venue-spaces/grande-vista-2nd-floor/
Here's the website for Howl At The Moon - crazy crazy fun!! http://www.howlatthemoon.com/san-antonio/
Your ticket includes both the dinner and admittance to Howl at the Moon. There is no discount for only enjoying one or the other so come eXperience San Antonio at it Funnest!
 EXPERIENCE #4 (Sold Out)
San Antonio River Cruise and Alamo Tour  - $49.00
Friday, October 7 from 12pm - 5pm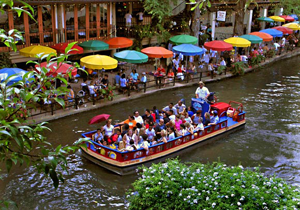 Stay late on Friday and get the Full San Antonio experience!
Our conference ends at noon, so after lunch on your own (We're suggesting we all meet at Pat O'Brian's - they will give us a private room) then we can all enjoy an hour long San Antonio River cruise with just your favorite eXp friends, then join us for a VIP private tour of the Alamo - all for only $49! We will be wrapped up about 5pm.

---
Refund Policy: A full refund will be issued if we receive an email cancellation by August 20, 2016 (45 days prior to the event). Otherwise, your funds will be credited to the next event.