Description
You want to. You need to. But…how do you get started or take the next step to promote your business on social media in 2017? Come join the Howard Tech Council and our panel of experts to find out! Get tips and best practices for finding the right social media channels, voice, and visuals to connect your business to your customer community.
Moderator- Jim Meyer. Coordinated Response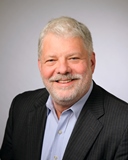 Jim Meyer is the Managing Director of Coordinated Response, a cyber-security incident response planning and consulting firm. For half of his career he served as a project manager and a software engineer working with clients on database applications, ecommerce web sites, and more. For the other half of his career he served as an executive focused on product management and product marketing. He served as an executive in 4 successful small businesses. He also served as a manager in two Fortune 500 companies. Today, he combines management, marketing, technical expertise in the area of cyber-security.
Panelist
Mark Amtower, Amtower and Company

Mark Amtower is a consultant, speaker, industry spokesperson, business best-selling author, columnist and radio host. He is among the most recognized and quoted professionals in the government market. Guy Timberlake dubbed him "the Godfather of government marketing" and the industry veteran Bob Gosselin called him the "best of the best of government marketing gurus." He was selected by BtoB magazine as one of the Top 100 Business Marketers in the United States 2008 and his LinkedIn profile was selected as one of the seven best (out of 50 million) in the 2009 contest, Rock the World with Your Online Presence.
He advises small, medium and large companies on all facets of marketing to the government. He specializes in helping companies develop thought leadership positions in a defined niche and leveraging social media to gain targeted visibility in the government contracting market. His expertise in both marketing to the government and LinkedIn makes him a sought after consultant, keynote, luncheon and workshop speaker.
Wendy Baird, Insight 180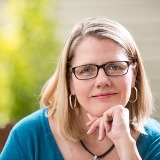 Wendy Baird is president and creative director of Insight180, a branding agency for b2b advisory businesses and purpose-driven organizations — those that "sell the invisible." She has been advising companies on positioning strategy, name development, brand identity, and messaging and design strategy for more than 25 years. Wendy recently served on the boards or advisory committees of Howard Tech Council, NFRC, Conscious Capitalism of Central Maryland, and Ignite Howard County.
A big picture thinker who thrives on collaboration, Wendy enjoys drawing out the creative side of even the most left-brained folks. She writes/speaks about naming, differentiation, and the power of purpose in branding, and has facilitated brand workshops for dozens of businesses and organizations, including the World Bank Group.
Elizabeth Doubleday, Doubleday Concepts, LLC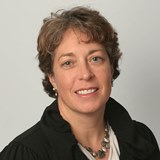 Elizabeth spent nearly 20 years shaping the marketing initiatives for software and services companies that cater to the needs of Fortune 100 and federal government organizations, last serving as the Senior Vice President of Marketing and Client Services at an intelligence firm in Annapolis, Maryland.
Today, Elizabeth is president of Doubleday Concepts, a marketing consulting firm founded on the belief that every company deserves to be heard. Doubleday Concepts delivers marketing strategy, projects and programs that help startups and established businesses to amplify their voices in a crowded marketplace.
Registration will close on January 26 at 10:00 AM
keyword: tech council, mce, eda, htc