Description
The first Friday of the month is Movie Night! Join us for a screening of a variety of movies aimed at Expanding Your Consciousness. Each month we show informative and inspirational documentaries/tv shows/movies and allow time for lively discussion afterward. Feel free to bring a snack.
1st Friday of Every Month 7-9.30pm
Space is limited; please RSVP to save your seat. Love donations appreciated.
---
Dec movie (12/7/18):

THE PATH: BEYOND THE PHYSICAL (2013) - 1hr 33 mins
The Path: Beyond the Physical investigates topics about astral projection, out-of-body experiences, multiple-dimensions, remote viewing and consciousness. The 93 minute film takes the audience through a journey of some of the first explorers of out-of-body experiences like Robert Monroe, to the once classified military mission of remote viewing, as well as educating the audience about tools they can use to enhance the out-of-body experiences.
https://path11productions.com/the-path-beyond-the-physical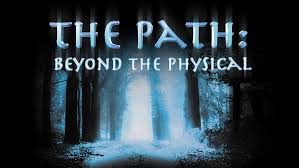 ---
Next month's movie: tbd