Description
We are SOLD OUT - Please sign up for the waitlist to see if spots open up. We will also be live streaming the event from our Facebook Page, please join us!
Join Dropbox and Advancing Women in Product (AWIP) for an evening discussion on what makes companies pursue new product ventures. We will explore what happens behind the C-suite decisions made when expanding product portfolios.

How do companies decide to pursue new ventures? As markets and categories evolve, businesses must constantly adapt their product offering in response to customer and competitive pressure.
Building Entry Instructions: 701 5thAve. Columbia Tower Building:
Take the elevators up to the 40th Floor (following signs for Sky Lobby). When exiting the elevators on the 40th-floor walk toward Starbucks and take a left toward the next set of elevator banks. **NOTE: the elevators in this area are different on the right and left sides of the elevator bay. Take the elevators that go between 57 and 65 and go to floor 63 (on your right when facing away from the Starbucks).
Parking is free of charge and will be validated for the Columbia Tower Building (CTB) for the event time only and the garage height limits are 6' so please plan accordingly. Dropbox and AWIP will not be responsible for any other parking requirements outside of the CTB and your parking ticket will must be presented at the time of entry to be validated.
Join AWIP:
To be the first to know about our events, please sign up for our newsletter at https://www.advancingwomeninproduct.org/. Thank you so much for your interest!
Speakers
Valerie is a key executive leading Yapta from disruptive startup to long-term sustainable business. She established the Product, Customer Success, Partner Management and Business Operations teams to successfully pivot the business from B2C to B2B, growing the customer base from 0 corporate customers to over 8,000, with a 99%+ client retention rate and an "Excellent" Net Promoter Score (NPS) of 52. She drove this success through clear and focused goals across all teams and targeted headcount growth based on the highest value return, driving increased revenue with limited operational cost expenditures. Yapta received the Deloitte Fast 500 award in 2017 and 2018, ranking #4 in Washington state, with a 900% three-year revenue growth. Yapta was also named "100 Great Places to Work" in Washington State in 2018.

Vishal Kapoor
, Director of Product Management
Vishal Kapoor is a Director of Product, who has helped ship high impact products at scale for more than a decade. After his Master's in Computer Science from Columbia, he started his product journey at Microsoft, shipping Windows 7 core features. He then went on to the Xbox One launch team designing Music & Video experiences, receiving eight patents along the way. Most recently, as the founder of the Product team at Dropbox Seattle, Vishal built & scaled a team that has enabled rapid growth in revenue and engagement, leading to a successful IPO and beyond.

Anushka Anand is a Senior Product Manager on Tableau Prep, leading the team's efforts in augmented data management. She works to help customers understand data quality issues, clean and combine data with the use of Machine Learning and other methods. Anushka was a member of the Tableau Research team from 2012-17 working on visualization recommendation. She led the creation of a Recommendations engineering team and helped shape the server-based recommendation features available in Tableau 10.3 and 10.4. Anushka earned her Ph.D. and M.Sc. degrees in Computer Science from the University of Illinois at Chicago. Anushka served on the Program Committee of the Board of Trustees of the Anita Borg Institute (2011-14) and helped found the Fremont Womxn in Technology group in Seattle.
Moderator
Victoria Tkatch


---
Agenda
5:30 - 6:00 pm: Check-in and Registration
6:00 - 6:30 pm: Networking with food and drinks provided
6:30 - 7:15 pm: Panel Discussion
7:15 - 7:30 pm: Q&A
7:30 - 8:00 pm: Networking & Close
SPECIAL THANKS TO OUR SPONSOR - Dropbox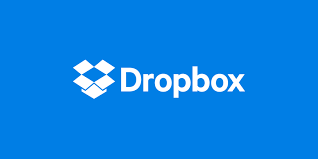 ---
Interested in volunteering with Advancing Women in Product? Fill out this form!