Expanding Clean Mobility Access to Affordable Housing Communities
Southern California Edison & GLA presents a discussion on expanding clean mobility access to affordable housing residents.
About this event
California renters face the greatest barriers to owning and charging electric vehicles and other clean mobility technologies. This poses a challenge not only to our GHG reduction and local air quality goals, and also to the equitable distribution of these technologies to lower-income renters. New and existing programs aim to overcome these barriers, and specifically look to expand clean mobility access to affordable housing residents.
Join SCE, GRID Alternatives Greater Los Angeles and special guests for a panel discussion on the programs, policies, and technologies being deployed to expand clean mobility access to affordable housing communities. Affordable housing leaders and other panelists will educate attendees about upcoming clean mobility programs such as the $436 million Charge Ready program, and share how they will soon be able to bring the benefits of electric vehicles and electric vehicles chargers to their residents.
Attendees will also learn about transportation electrification trends and hear lessons learned from early adopters in the affordable housing industry.
Featuring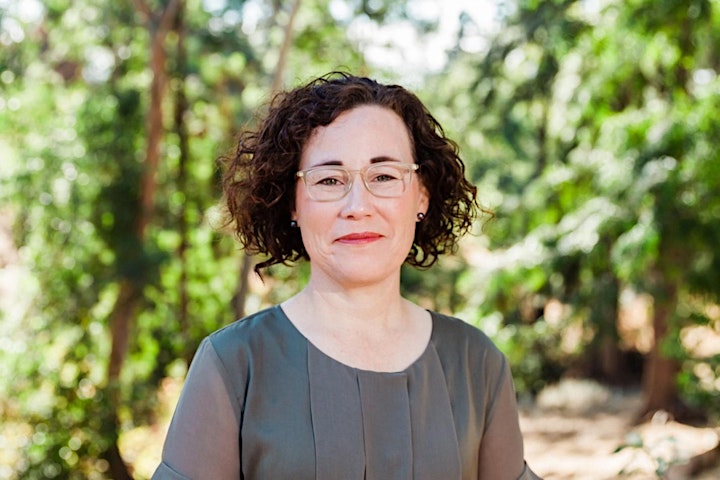 Lisa Arellanes, Senior Manager of e-Mobility Business Development and Partnerships, Southern California Edison
Lisa Arellanes is a Senior Manager of e-Mobility Business Development and Partnerships at Southern California Edison (SCE), one of the nation's largest electric utilities. In her role, Lisa leads a team responsible for business development activities supporting SCE's Charge Ready Programs, which support the deployment of charging infrastructure for light, medium and heavy-duty electric vehicles throughout SCE's 50,000 square mile service area. With a planned budget of over $800M, these programs serve the mission of helping California electrify 75% of transportation, which translates to getting 26 million passenger EVs on the road by 2045. With her prior experience in SCE's Business Customer Division Lisa has over 13 years of experience helping utility customers achieve their energy management and sustainability goals.
Lisa holds a Master's of Business Administration from Claremont Graduate University and a Bachelor's degree from the University of California at Berkeley. She also proudly serves on the board of META (Making Education the Answer), a nonprofit organization that provides college scholarships and mentorship to Latinx youth from Southern California with the vision of increasing the opportunities for Latinos to become successful business and community leaders. Additionally, she is on the advisory board for LEAD (Latinos for Engagement, Advancement and Development), a nationally recognized employee resource group at SCE.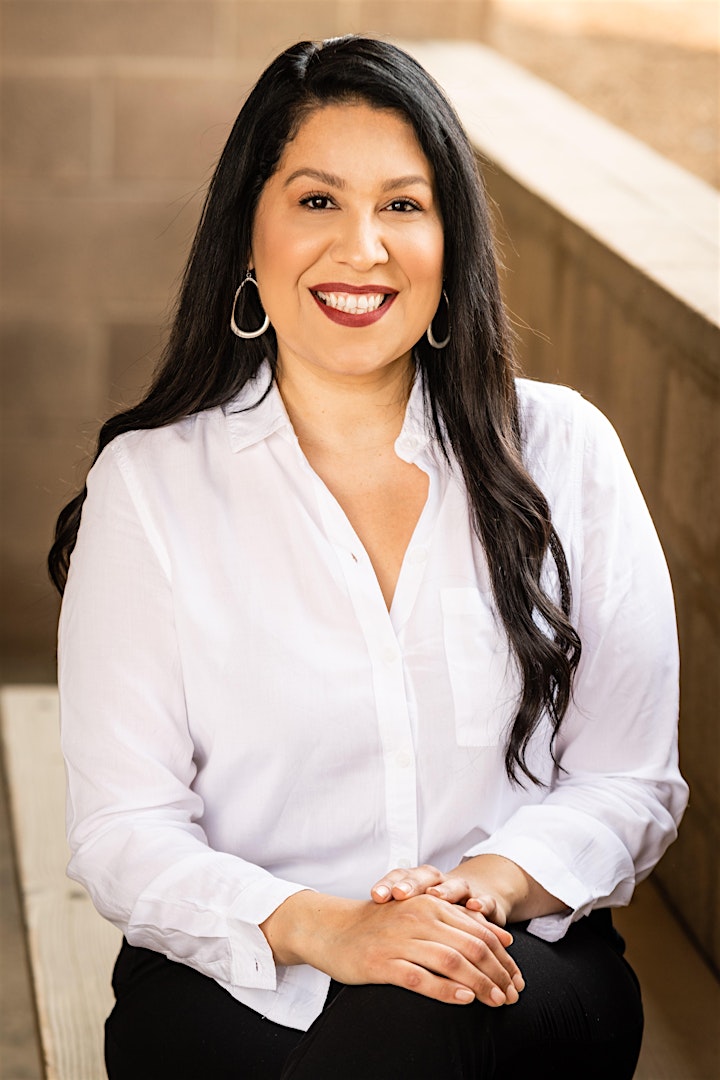 Abigail Solis, Manager of Sustainable Energy Solutions, Self-Help Enterprises
Abigail leads the development and implementation of community-wide energy programs at Self-Help Enterprises (SHE). SHE is a nationally recognized affordable housing and community development organization whose mission is to work together with low-income families to build and sustain healthy homes and communities in California's San Joaquin Valley.
Abigail is the manager of the Sustainable Energy Solutions department where she oversees several sustainable energy and clean transportation initiatives. Abigail leads the Community Energy Navigator (CEN) team, a network of community-based leaders providing robust outreach and education of new technologies and clean energy programs for the SJV DAC Pilot Projects, authorized by the CPUC.
Self Help Enterprises hosts Miocar, the San Joaquin Valley Electric Vehicle Car Sharing Service. A network of EV's residents can rent for a low hourly rate at one of SHE's multifamily Affordable Housing sites throughout Tulare and Kern County.
Abigail believes in the importance of community engagement and working together with residents to develop and implement community improvements. She is committed to increasing access to affordable, renewable energy and clean transportation in disadvantaged communities. She uses her firsthand knowledge and experience to highlight the needs of low-income communities on a state-wide level and focuses on community led solutions at the community level. Prior to working in the energy sector, Ms. Solis worked in community development, water, wastewater, and public health.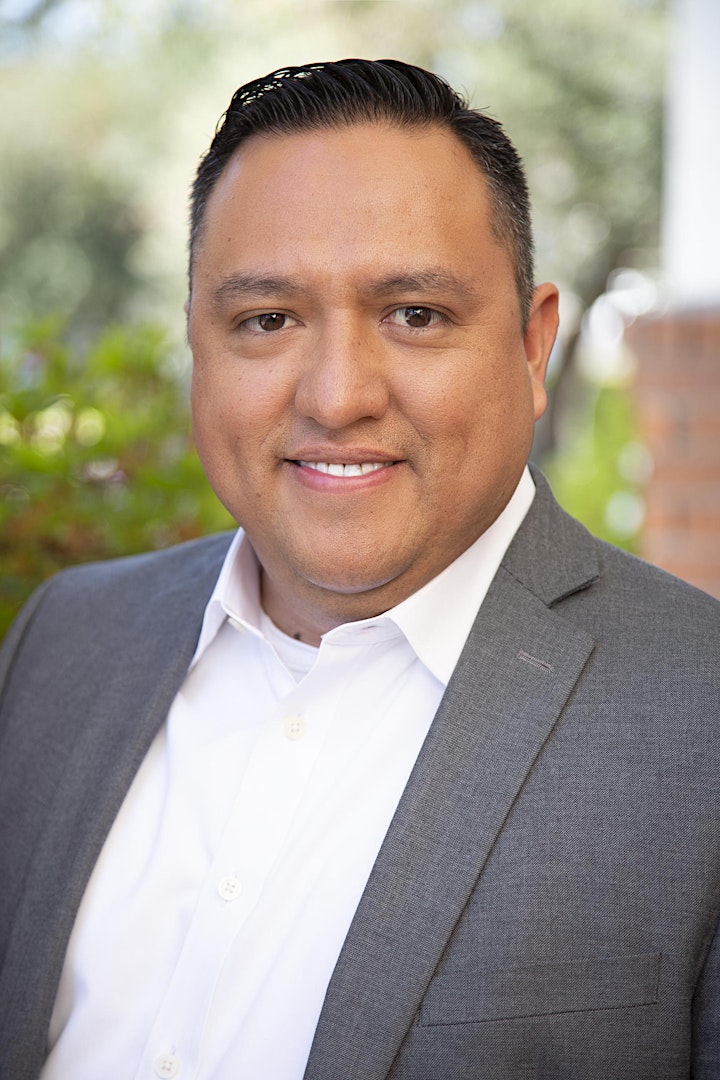 Miguel Garcia, Director of Real Estate Development, Innovative Housing Communities
As Director of Real Estate Development, Miguel brings extensive experience in real estate and project management. Prior to his tenure at IHO, he served as a political liaison with elected officials, community groups, and various government agencies. Over his career, Miguel has successfully managed and overseen numerous affordable housing projects in Southern California, including farmworker, mixed-use, urban infill, and other housing types utilizing LIHTC, NMTCs, and other complex, layered financing programs. A consummate diplomat, he oversees all aspects of IHO's real estate development, from acquisitions to integrating new technologies and initiatives, and partnership cultivation through hand-off to asset management. Miguel's team works collaboratively with the Community Impact and Finance teams to ensure that IHO's pipeline consists of holistic, high-quality, people-centered projects.
Moderator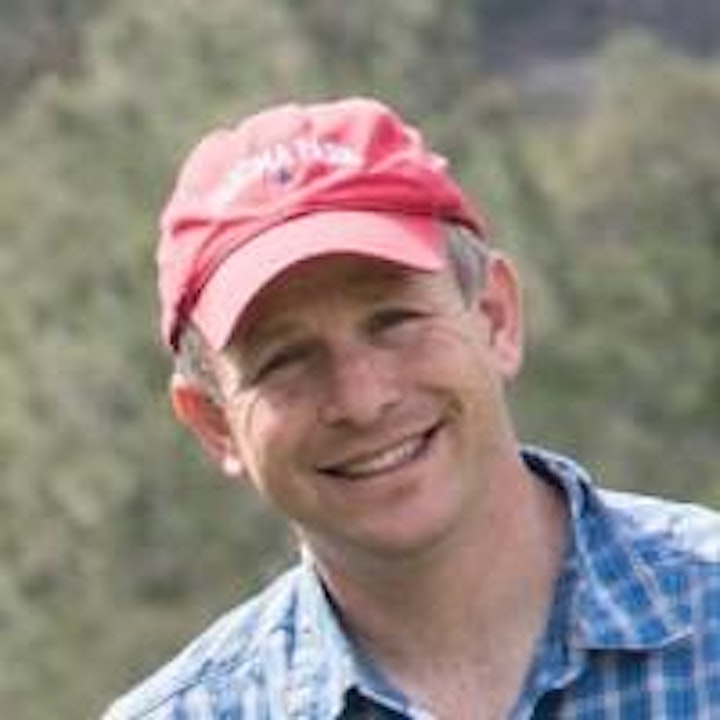 Zach Franklin, Chief Strategy Officer, GRID Alternatives
Zach Franklin joined GRID Alternatives in 2006 and has helped grow it into a nationally recognized organization. As part of GRID's vision of a transition to clean, renewable energy that includes everyone, Zach launched and leads the organization's expanding clean mobility work. This initiative, initially focused in California, works to make electric vehicles more accessible to the communities GRID serves through investments from the California Air Resources Board (CARB) in low-carbon transportation equity programs, and SB 1275, the California Charge Ahead Initiative. Prior to joining GRID, Zach worked in the affordable housing field in the areas of project development, fundraising, and community services, including launching and running community technology centers at affordable housing complexes in the Bay Area and Providence, Rhode Island and developing housing facilities for low-income seniors and homeless families in Oakland and Richmond. He holds a degree in Economics and History from Brown University and serves on the Board of Directors of Rising Sun Center for Opportunity, a leading workforce development organization based in Oakland.
About Us:
GRID Alternatives is at the forefront of providing our most vulnerable community members with access to both clean energy and clean transportation programs that will help them reduce monthly energy and fuel bills. Especially during these challenging times, vehicle and charging station rebate programs will make a huge difference to support families in making ends meet.
Organizer of Expanding Clean Mobility Access to Affordable Housing Communities