Description
Sunsets in STL are great, but lets be honest... they look so much better from up high and with FREE beer!
As part of a collaboration between TechArtista, and Exotica Music, we are thrilled to announce our first event of the summer! Come join us for a unique rooftop experience with incredible house music curated by our DJs.
Doors open from 8 - 11pm ... what a perfect time to watch the sunset along with great music!
See you all there
And yes.. free beer!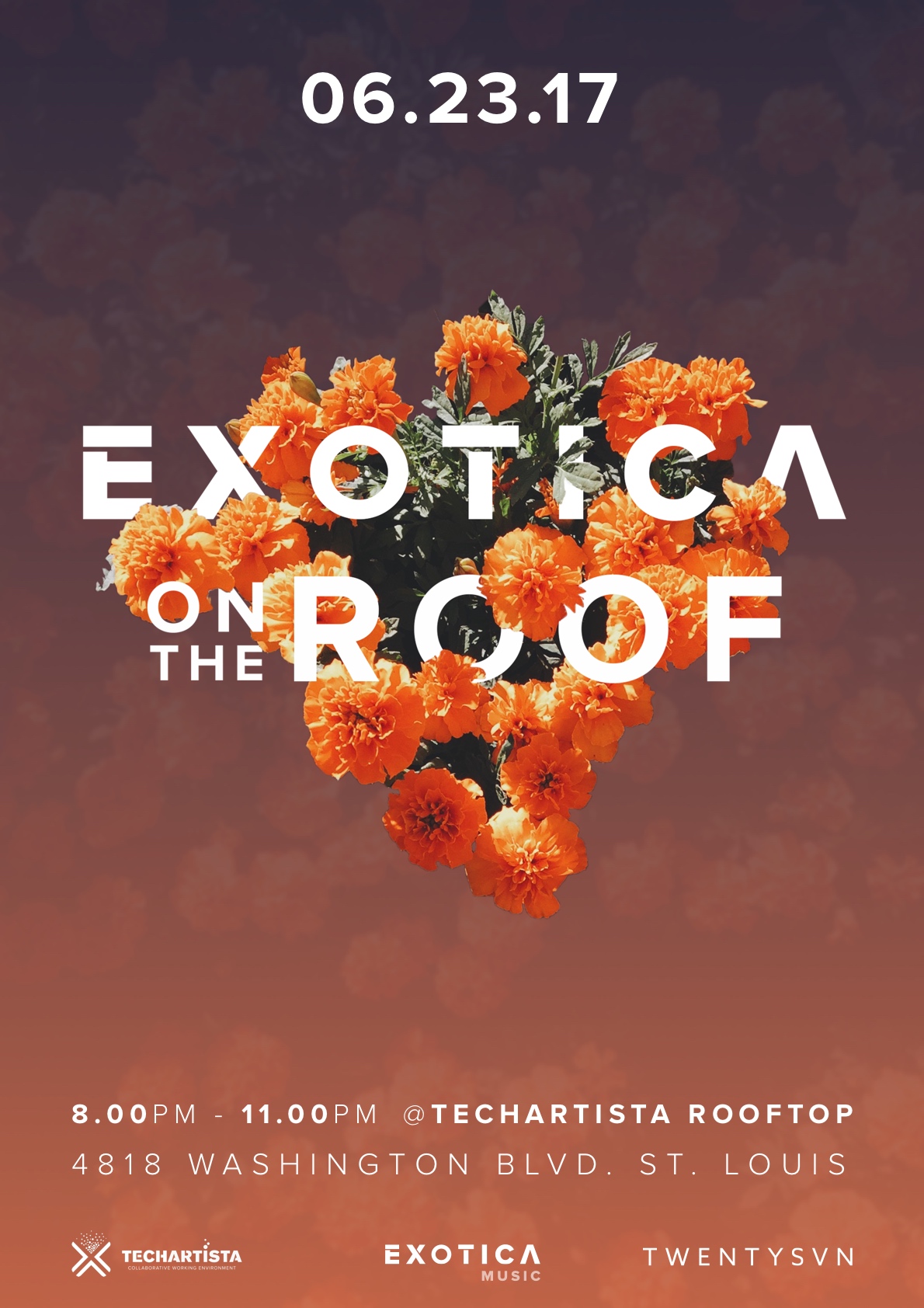 **By attending our parties you are subjected to photos and videos being used in our promotional efforts via our website, social media and print marketing.**
AGES: 21+