About this Event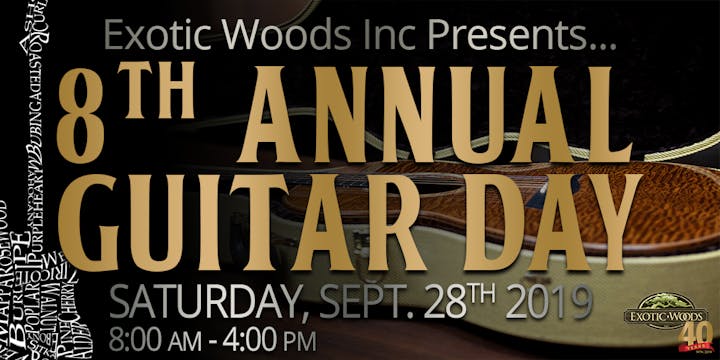 The Exotic Woods Guitar Day event was started in 2012 in response to the closing of the Montreal Guitar Show and after requests from our customers for an outlet to display their work and socialize with friends, new and old.
ABOUT THE EVENT
Luthiers will showcase their work for the duration of the day and will be available for merchandise purchasing and conversation. We will have up to four seminars throughout the day with details and times to be announced. Curbside Foods will be on site for you to treat yourself to a delicious meal, and we will have prizes available to be won.
We will be accepting donations for CityKidz Children's Charity and you can make a donation right here on EventBrite by purchasing the Donation Ticket.
In addition to the festivities there will be amazing sales on guitar and instrument materials as well as a store wide sale!
If you have an interest in guitar or instrument building, cool/exotic woods, or just fancy a good meal you wont want to miss this event!