Description

This is gonna be a fun one.....we're excited to partner with Wells Fargo, TOPO and TriNet for a unique Startup Social in the distillery where TOPO's organic gin, vodka and moonshine and eight oak whiskeys are made.
Besides your typical catch-ups with fellow entrepreneurs and investors, TOPO will be giving tours of the distillery and serving up tastes, beer and snacks. See you in June!
*Please note that the distillery is in a different location than the restaurant/brewery.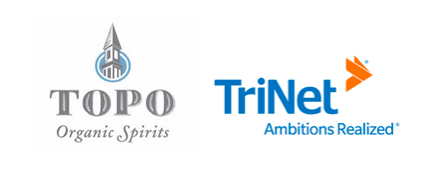 The Startup Social is all about seeing old friends, meeting new ones and talking startup with other entrepreneurs, investors and students. A free token at the door gets you a beer or glass of wine. All we ask is that you RSVP and let us know you're coming.
**The ExitEvent Startup Social is an entrepreneur and investor-only anti-networking event with no agenda except what you want to get out of it. We rotate locations monthly in Durham, Raleigh, Cary, Charlotte, Chapel Hill, Hillsborough and sometimes elsewhere. No selling, no speeches, no nametags, no BS. But there are free drinks.