Exhibitor Registration: Vancouver Digital Entertainment Career Fair 2019
Description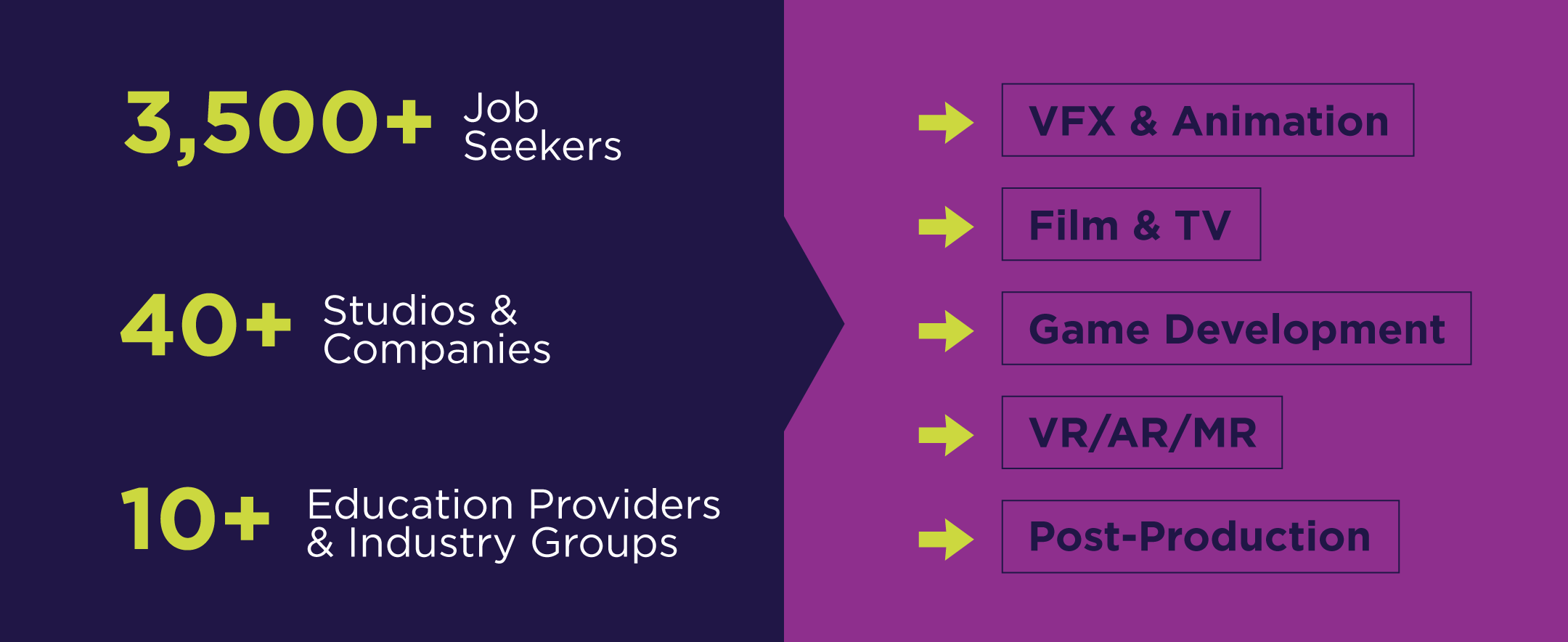 The Vancouver Digital Entertainment Career Fair is BACK for its 8th consecutive year!
Presented by the Vancouver Economic Commission (VEC) this is North America's largest professional recruiting event for the digital entertainment and interactive industry. VEC is pleased to announce that we will also be inviting studios serving the post picture and sound subsector of the industry to join us this year for the first time.
Why Participate?
North America's largest digital entertainment career fair

A 7-year history of success

Face-to-face engagement with top professionals & emerging talent

Opportunity to pitch your studio to the next generation of job seekers

Cost-effective hiring opportunity (this is a non-profit event subsidized by the VEC)

Brand promotion and marketing opportunities (PR support kindly supported by BoldLove Communications)

Join industry peers in boosting Vancouver's profile as a top career destination for your industry

And much more!
Schedule
9:00AM - 10:00AM Setup
10:00AM - 1:00PM Professionals
1:00PM - 4:00PM Post-Secondary Students
Speaker's Series
This is THE opportunity to demonstrate your studio's thought leadership, studio culture and unique projects & products.
Due to popular demand, this year's Speaker Series is designed to educate and inspire industry veterans and new talent through deep dives into award-winning projects, eye-catching case studies, and Q&As.
If you are interested in applying to speak in the Speaker's Series, please indicate your interest during registration.
What's Included in the Price?
$599* Per exhibitor
1 x 8' table

2 Chairs

1 Black Linen

1x 1500W & 1 x 750W
*This is a non-profit event subsidized by the Vancouver Economic Commission. Additional furniture and A/V must be ordered directly through the Vancouver Convention Centre.
Questions?
Please contact Katrina Purcell at kpurcell@vancouvereconomic.com
If you are a job seeker you can register here and see the list of hiring stuidos.
Supported By

A special thank you to our PR Partner BoldLove Communications for supporting our media outreach efforts this year!