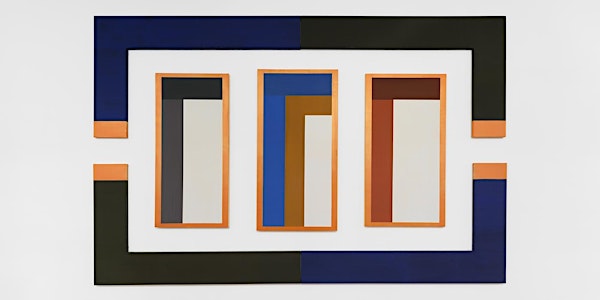 Exhibition Talk with David Novros, Flavin Judd, and Matthew Levy
Exhibition talk with artist David Novros; Flavin Judd, Artistic Director of Judd Foundation; and art historian Matthew L. Levy.
When and where
Location
Judd Foundation 101 Spring Street New York, NY 10012
About this event
Conversation with artist David Novros; Flavin Judd, Artistic Director of Judd Foundation; and art historian Matthew L. Levy in conjunction with the exhibition David Novros – Paintings, currently on view at 101 Spring Street. The three will discuss Novros's work in painting across fresco and portable murals and the importance of place and permanence in his work. The conversation will be introduced by Caitlin Murray, Director of Archives and Programs at Judd Foundation and will include time for a Q&A with the participants.
This event is free and open to the public though advance registration is encouraged. Please note priority will be given to those who have registered in advance, though advance registration does not guarantee admission once the event reaches capacity.
David Novros (b. 1941, Los Angeles, CA) is known for both his large, abstract paintings on irregularly shaped, multipartite canvases and also site-specific works that push beyond internal pictorial space to engage the surrounding architectural context. His work was first exhibited in a two-person show with Mark di Suvero in 1965 at the Park Place Gallery, and was included in the hugely influential Systemic Painting at the Solomon R. Guggenheim Museum, New York in 1966. His work has been exhibited in prominent venues, including the Museum of Modern Art, New York; the Museum of Contemporary Art, Chicago; the Whitney Museum of American Art, New York; the Los Angeles Museum of Contemporary Art; the Dallas Museum of Fine Art; and the Museum of Fine Arts, Houston. Novros's works are owned by international institutions, with significant collections held at the Museum Wiesbaden, Germany, and the Menil Collection, Houston. In 2021, Novros's immersive installation of painted rooms created for the 1975 exhibition Marden, Novros, Rothko: Painting in the Age of Actuality was reinstalled for the first time at the Moody Center for the Arts at Rice University, Houston, TX. Novros lives and works in New York City.
Matthew L. Levy is Associate Professor of Art History and Associate Director of the School of Humanities and Social Sciences at Penn State Behrend, where he teaches courses on modern and contemporary art. His book, Abstract Painting and the Minimalist Critiques: Robert Mangold, David Novros, and Jo Baer in the 1960s, was published by Routledge in 2019 and released in paperback in 2021. The book situates these painters within the discourses of Minimalism and rethinks the "death of painting" narratives that have been so influential to Minimalist historiography. He has written catalogue essays on artists including Robert Mangold, May Obering, and Julian Stanczak, and his art criticism has appeared in The Brooklyn Rail, Journal for Contemporary Painting, and ASAP/Journal. Levy is presently working on a book project about Novros's murals and other site-specific projects.