Exhibit Virtually at 2020 Environmental Energy Health & Safety School
The region's most comprehensive annual event provides current, relevant training for energy, environmental, health & safety professionals
About this event
The pandemic has disrupted life as we know it and caused restrictions on public gatherings. How can Environmental, Energy, Health & Safety professionals learn from each other, and exchange ideas?
For 2020, we are bringing Environmental Energy Health & Safety (EEHS) School to you as a virtual event. This year, we are using an online platform called Pheedloop to create an online experience that is the next best thing to being there.
We will have interactive sessions, a lively (albeit virtual) exhibit hall, and even the opportunity for face-to-face chats.
To get an idea of the Exhibitor Experience using Pheedloop, view this video: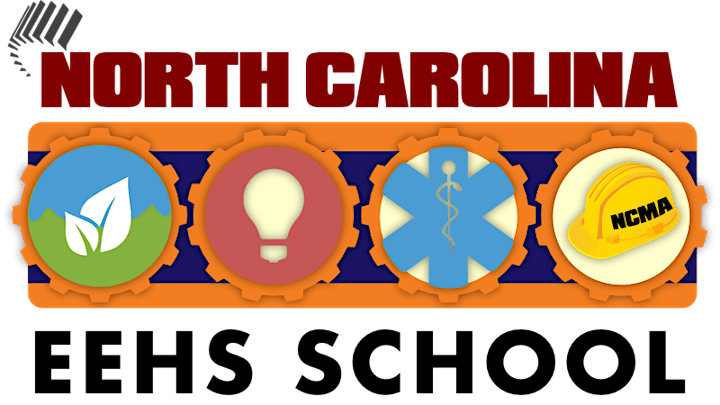 Now in its 19th year, EEHS School will feature the most current and relevant topics presented by subject matter experts and a virtual Exhibit Hall where attendees can find solutions and ideas for their environmental, energy, health & safety needs - products and services from companies who can help solve problems.
Why Participate As An Exhibitor?
The EEHS School Exhibition Hall has always been the hub of school activity. This year, our virtual school goes beyond a simple webinar-style presentation format to provides a rich online experience for attendees.
As in past live events, 2020 EEHS School offers attendees 27 courses in three consecutive tracks for a total of nine sessions covering current issues in air quality, water quality, solid and hazardous waste, occupational safety and health, energy, sustainability, and much more. Between sessions, attendees will have long breaks to explore the virtual exhibit hall and talk to exhibitors about the products and services they need.
As an exhibitor at the 2020 EEHS School you will have:
Exposure to a targeted audience of environmental, energy, health and safety professionals
Access to the attendee database with full contact information for your pre-event and post-event mailings
Promotion through social media, NCMA website, and NCMA member news updates.
Visibility in a virtual exhibit hall including your company profile, your own brochures and videos for download, a personal portal for each exhibitor that provides opportunity for face-to-face chatting with attendees.
The EEHS Website will begin providing updates as we confirm speakers and register exhibitors
Registration
Individual Rate: $150
This year, EEHS School is not providing a physical booth space, so we are not charging a booth fee. Instead, Each exhibitor may have as many staff as they want to be available at their virtual exhibit area and in the various topic sessions throughout both days. The cost is $150 for each individual
Pheedloop offers an additional enhanced lead generation option for exhibitors that costs $99. Exhibitors have the option to purchase this addon once they are inside the virtual event. The lead generation option places a clickable banner over your exhibit area that lets attendees send you information requests and connect with your products or services.
Topics to look forward to:
Air Quality Sessions
AQ-1 Basics of Air Permitting with elements of Change Management Process – Reasons to Engage Your Environmental Team When Planning Modifications and Expansions
AQ-2 EPA MACT Standards – Updates and Lessons Learned
AQ-3 How to Prepare for and Conduct a Successful Compliance Stack Test Program
Energy and Sustainability Sessions
ES-1 Strategic Energy Management: Are you Ready?
ES-2 Reducing Energy Usage While Saving Money-Real World Examples from Manufacturers
ES-3 Policy Initiatives: Renewable Fuel Production and On-site Solar Generation
Jenn Weiss and Sushma Masemore
ES-4 The Changing Roles of EHS Professionals • Environmental, Social and Corporate Governance • Ethical Sourcing
ES-5 Brainstorming Forum on Sustainability
Occupational Safety & Health
OSH-1 NC OSHA Update
OSH-2 The Synergistic Effects of Ototoxin Chemical Exposure to Employees also Exposed to Noise
OSH-3 Machine Guarding: Risk Assessment and Control Options (advanced course and a focus of NCOSHA's Special Emphasis 5-year Program)
OSH-4 Post Pandemic Business Continuity Planning
OSH-5 Best Practices for Safe Work
Special Topics Sessions
ST-1 DEQ Secretary's Environmental Justice and Equity Advisory Board – Their Role in the Environmental Permitting Process • Communication is Key-How Do I Communicate with My Community? • The Role of Community and Environmental Justice in Air Quality • Public Outreach and the Title V Permitting Process
ST-2 How do Emerging Contaminants Impact Me? Strategic Management of Emerging Contaminants: An Overview of Market Impacts in an Evolving Regulatory Environment
ST-3 Understanding Facility and Company Responsibilities for Chemical and Facility Security
Waste Management Sessions
WM-1 Aerosols and Universal Waste
WM-2 Self- Policing: Discovery, Disclosure, Correction and Prevention of Violations
WM-3 Voluntary Remedial Action Program and Risk-Based Remediation Updates plus a Case Study: Divide and Conquer; A Challenging Path to Risk-Based No Further Action
WM-4 What to Expect when Inspected
WM-5 Incremental Sampling Methodology under NCDEQ RCRA
Water Quality Sessions
WQ-1 Water Quality 101
WQ-2 The Water-Energy Nexus: Elements of Productive Audit Procedures • The Value of Water Management
WQ-3 Water Issues and Court Opinions
• SCOTUS Decision – County of Maui v. Hawaii Wildlife Fund et. al
• Updates to "Waters of the United States" -Where Does the River Run?
WQ-4 Pragmatic Approach to Understanding and Reducing PFAS Discharge
Sooner or later, a company needs to know what is in their discharge.
Who Attends
Attendees include Industry, consulting and government personnel responsible for compliance with environmental, energy, health and safety laws and regulations.
Manufacturers
Plant Managers
Small Business Operators
Environmental Technicians and Specialists
Environmental Managers
Compliance Officers
Industrial Safety Managers
Consultants
Attorneys
Commercial Real Estate Professionals
Land Developers
POTW Operators
State and Local Regulators
Date and time
Location
Refund policy