Exhibit Tour: The Historical Child Welfare Timeline: A Transformational Exp...
Description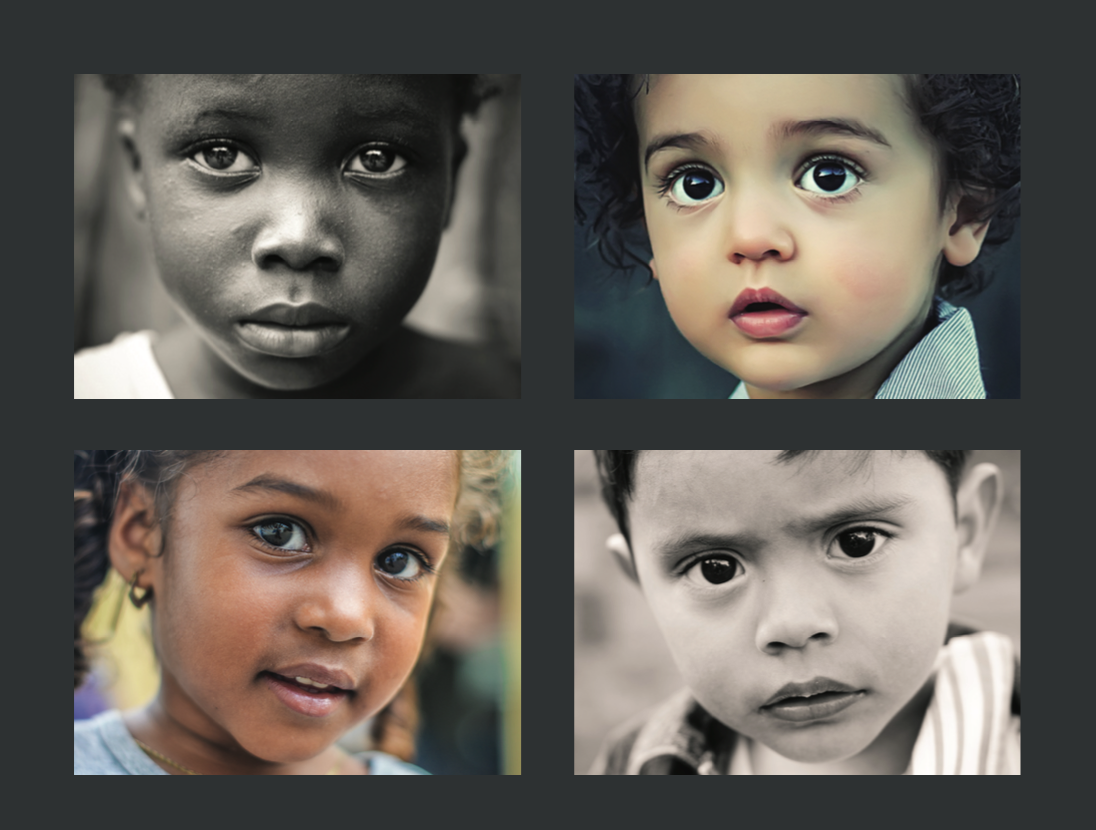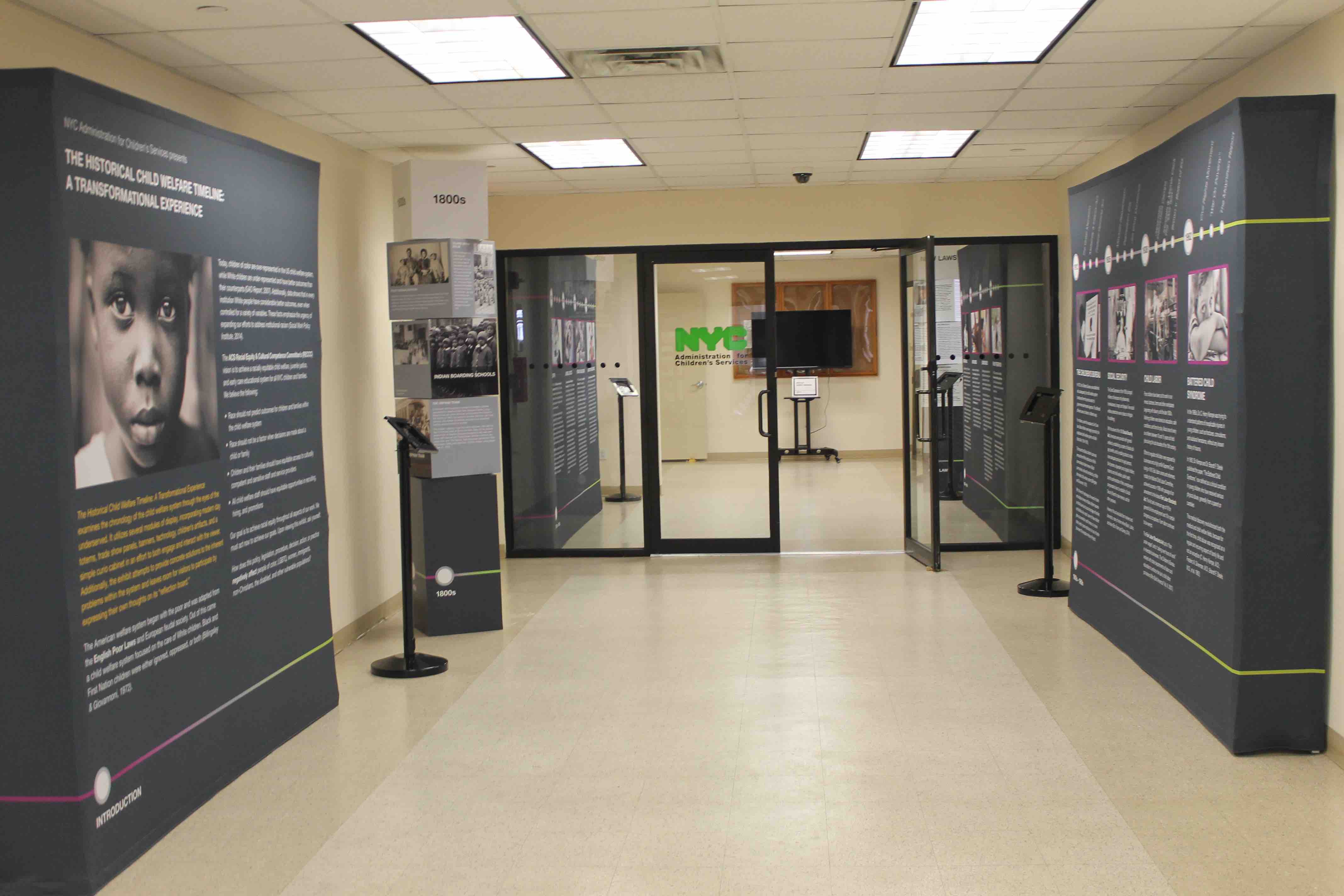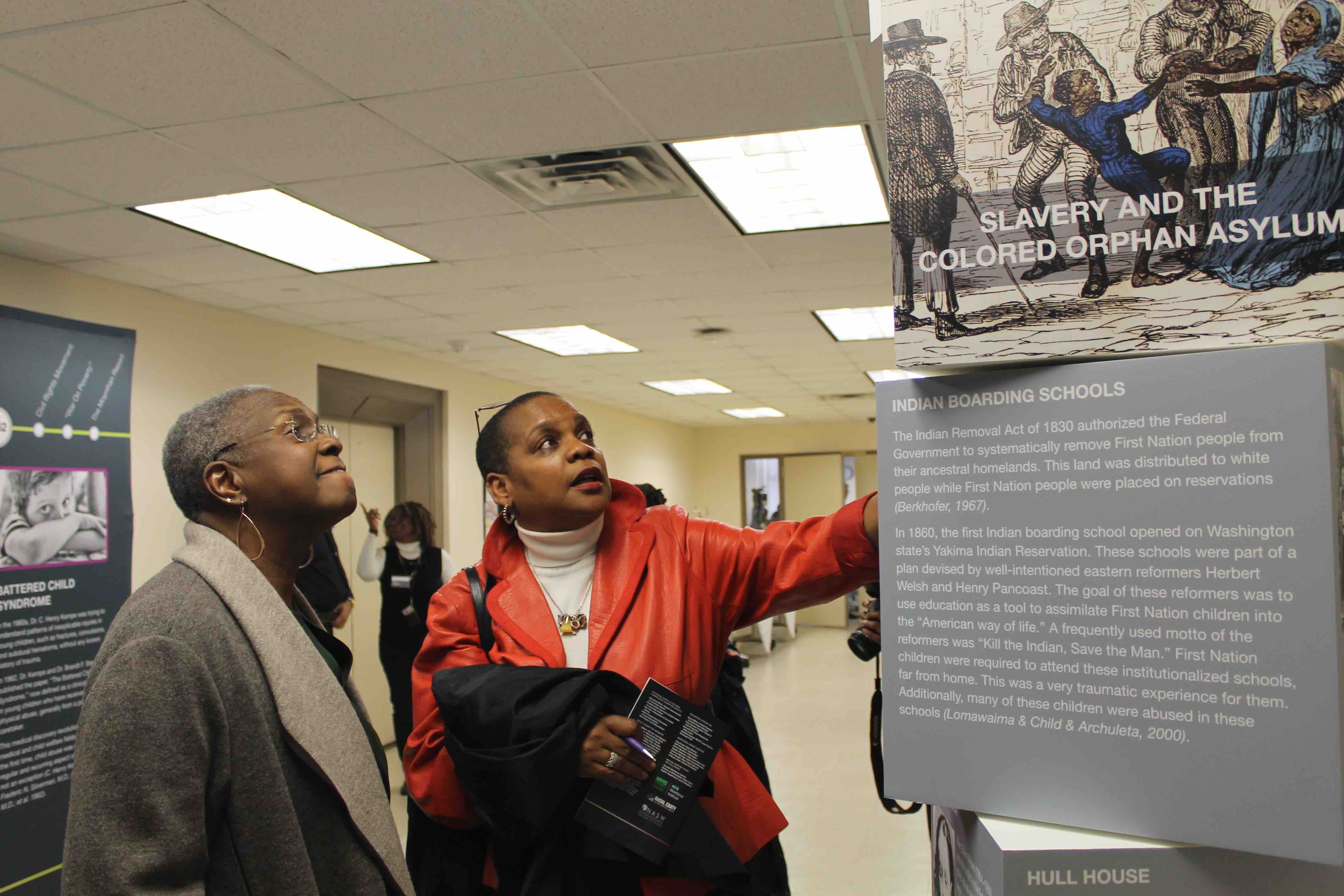 THE ARTISTS FORUM is proud to have participated as exhibit designer for this groundbreaking project!

The Historical Child Welfare Timeline: A Transformational Experience focuses on the history of the child welfare system from the 1800s to present day.
It spotlights the disproportionality and disparity within the child welfare system in an effort to change conversations, policies, and practices, while advancing equitable outcomes for all children and families.
The exhibit features several structures depicting seminal child welfare policies throughout time and a special curio cabinet embodying the essence of loss through a child's lens.
The exhibit also features a ten minute panel discussion video, intended for viewing at a child's level. Interactive features include two modern day totems, several iPad documentary videos, and our "reflection board" where visitors can express their thoughts and feelings about the exhibit.
This exhibit has been made possible by:
The Racial Equity & Cultural Competence Committee,
The ACS Workforce Institute, a partnership with CUNY School of Professional Studies, and The NYC Chapter of the National Association of Social Workers.
Exhibit Curator:
CHRISTIANA BEST-GIACOMINI, Ph.D., LMSW, Senior Advisor for Policy
Exhibit Advisory Committee Members:
JACQUELINE MARTIN, DSL, LMSW, Deputy Commissioner
SAM SILLS, ALEXIS HOWARD, ANCIL PAYNE
Exhibit Design:
AMOS WHITE V for THE ARTISTS FORUM, INC