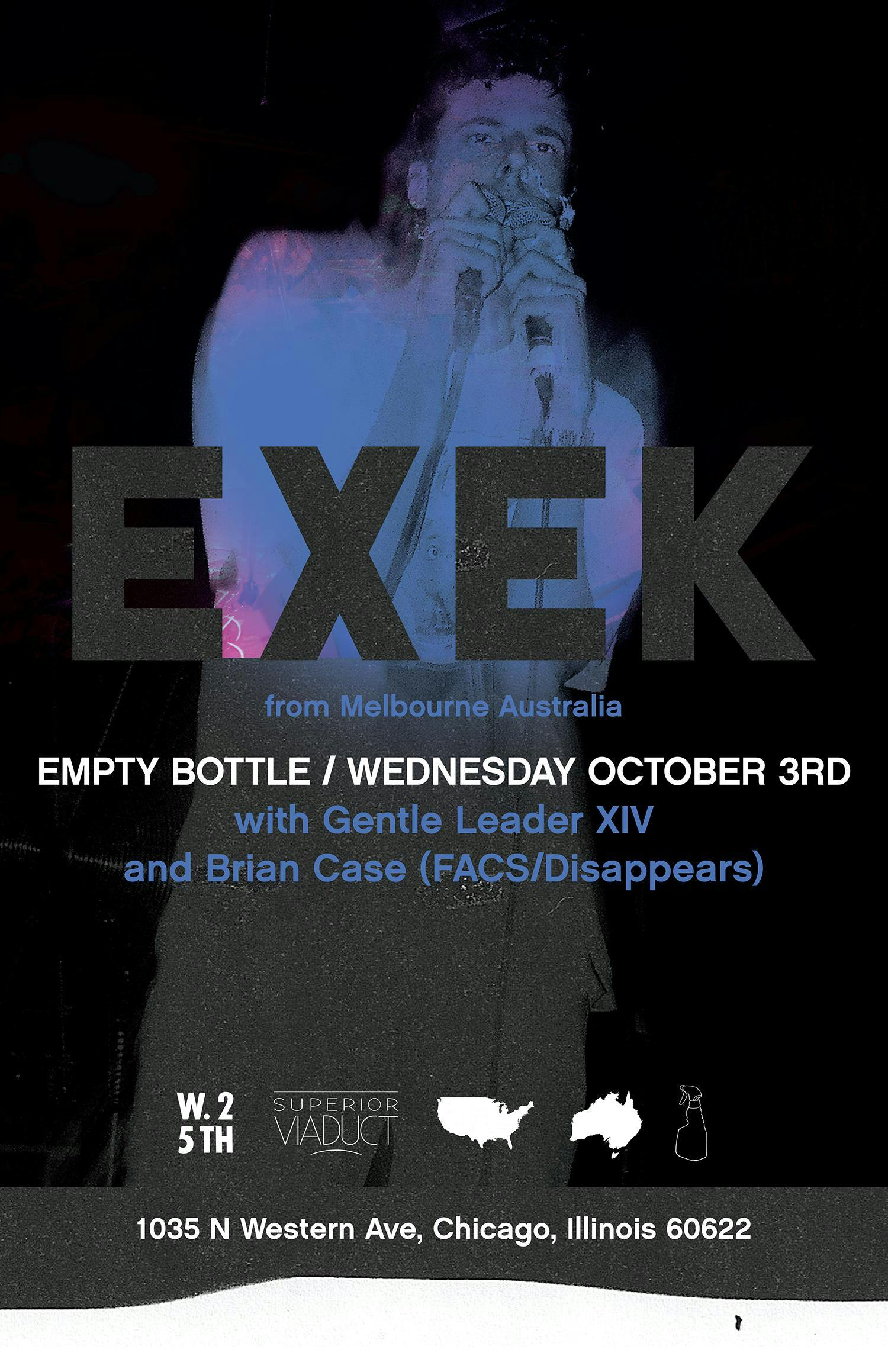 About this Event
$8 // 21+
--------------
Melbourne's EXEK began as a studio project with frontman Albert Wolski before the 2014 formation of the four-piece line up with Andrew Brocchi (synthesizer), Henry Wilson (bass) and Sam Dixon (drums). With the addition of Nell Grant on saxophone, the group's sound entered another dimension that reveals EXEK to be conjuring the ghosts of PiL, This Heat and Swell Maps.
GENTLE LEADER XIV pulls on synth heavy, chorus filled 80s heart strings without diving deep into nostalgia, evoking emotional memory over a gray template of realism. It's pop without future, love without romance, survival with an undercurrent of persistent loss. New Wave, Post Punk, damaged vibes filtered through a pop machine that keeps turning out the hits. Why keep the radio on when the song is in your head?
Opening this evening is BRIAN CASE, who you may currently know as the member of Chicago favorites FACS, or previously of DISAPPEARS, THE PONYS and 90 DAY MEN. Tonight, Mr. Case brings his stark, minimal electronic and abstract sounds to our stage as a solo performer.