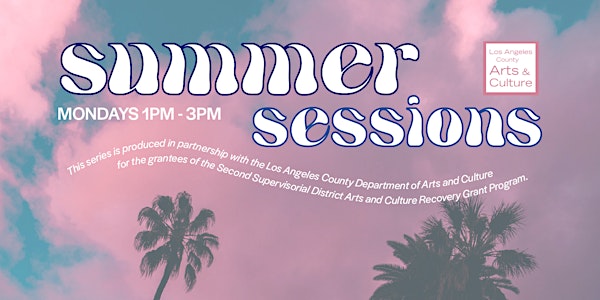 Executive/Leadership Coaching: It's All About YOU! (SD2 Summer Sessions)
In this executive coaching session, you will build your capacity as a leader.
About this event
This session is for the career arts & culture administrator, the unintentional (or intentional) Executive Director, a member of the board, or an emerging leader.
Executive coaching can be beneficial for more than just C-suite-level employees. It's an opportunity to step into your inherent power and develop the ability to bring your best self to your work!
DeBORAH SUNNI SMITH, MS, JD, LLM
Sunni Smith is an executive/leadership/business coach specialized in working with clients in C-Suite roles and creative professionals who she refers to as "Accidental CEOs." Sunni provides transformational executive coaching and consulting around organizational imperatives such as business affairs, change management, ethics, and cultural competency including, bias, equity, and inclusion principles. Her training and expertise in Conversational Intelligence®; Team Advantage™ and public policy law make her an invaluable asset and thought partner in both the private and non-profit sectors.
Among other credits, Sunni has worked with FiLM iNDEPENDENT, the California Lawyers for the Arts, NBC Network in New York, and SAG-AFTRA. She is an adjunct coach with the Center for Creative Leadership (CCL) and Executive Coaching Connections (ECC) while functioning as an affiliate coach with Mindful Leadership Consulting.
Sunni holds a Professional Coaching Certification (PCC) with the International Coach Federation (ICF), a certification in individual as well as Group Coaching Supervision, and possesses a European Mentoring and Coaching Council (EMCC) Supervision Quality Award.