Multiple Dates
Executive Women's Conference 2020
Sales Have Ended
Ticket sales have ended
Thank you for buying your ticket for this year's Executive Women's Conference in Stockholm! We are happy to welcome you and look forward to seeing you on March 5 at Blique by Nobis. We will send an informational letter with details of the event as we reach closer to the date. Should you have any questions, please let the project manager, Marie Paus, at marie.paus@saccny.org
Sales Have Ended
Ticket sales have ended
Thank you for buying your ticket for this year's Executive Women's Conference in Stockholm! We are happy to welcome you and look forward to seeing you on March 5 at Blique by Nobis. We will send an informational letter with details of the event as we reach closer to the date. Should you have any questions, please let the project manager, Marie Paus, at marie.paus@saccny.org
The big transatlantic meetup for female leaders, entrepreneurs and investors — SACCNY's 18th annual Executive Women's Conference 2020.
About this Event
"There's a special place in Hell for women who don't help other women." — Madeleine Albright, Former U.S. Secretary of State
Everyone remembers Madeleine Albright's ripple causing statement, igniting the conversation on what it means for women to support women. It is not uncommon to hear the names or see the faces of successful women, but it is less common to hear about the women who lifted and supported them — often behind the scenes and not so obvious. The 18th annual SACCNY Executive Women's Conference will dive deep into 'Women Backing Women' — knowing that behind all successful women is a tribe of other women who lifted them up and had their back.
By opening the floor to all participants, we will hear from both the known and not so known, but equally important, and with insight and lessons to share and learn from. How does effective support manifest itself and how can we together help more women support more women – and grow that impact? eWc delves into instances and insight on mentorship and intra-female support, with important dialogue to perpetuate and grow robust support network. On our own, we can be successful, together we have an impact.
Find details regarding eWc at saccny.org/ewc
SCHEDULE
Stockholm | Venue: Blique by Nobis |11:30 - 14:30
WINNERS OF NÄRINGSLIVETS MÄKTIGASTE KVINNA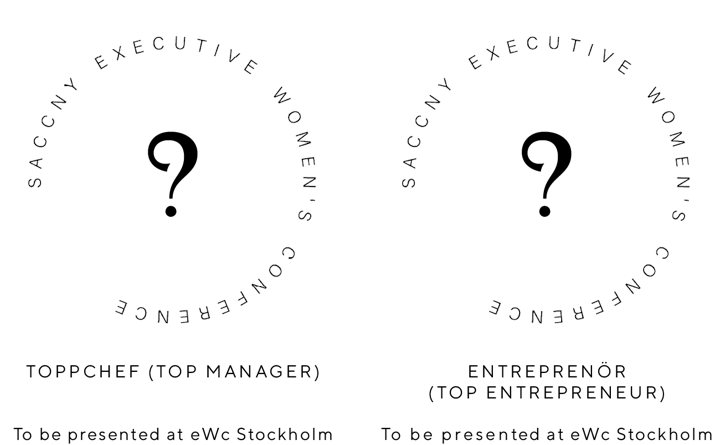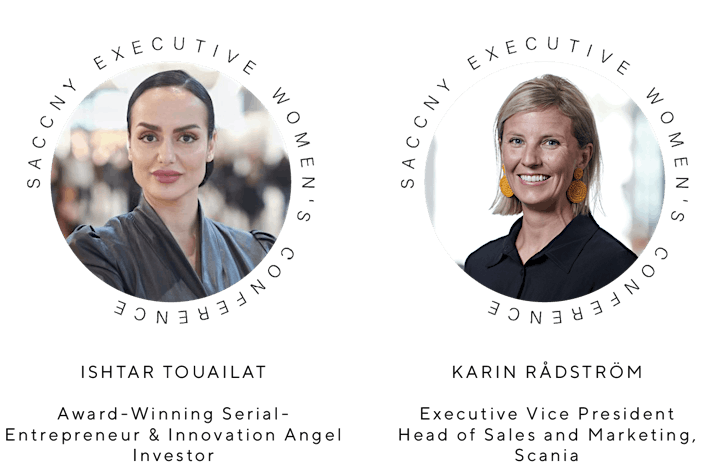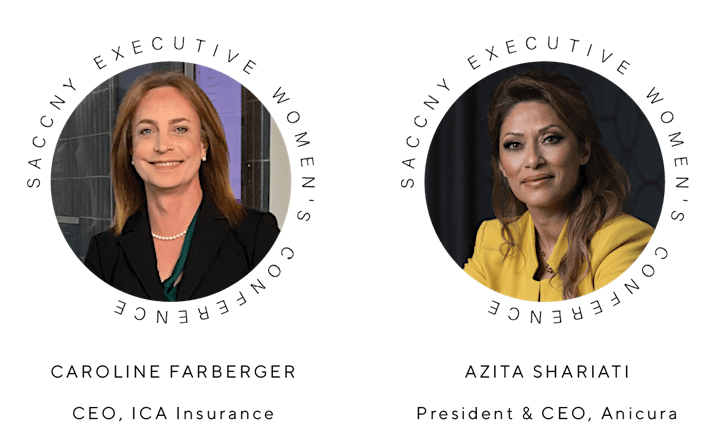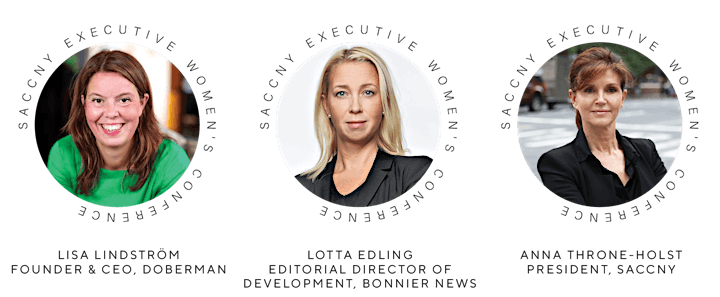 FOLLOW EWC ACROSS THE ATLANTIC
Washington, D.C. | May 4
New York City | May 5
CONTACT US