Executive Tour: The Importance of Diversity in Leadership & Spanish Wine Ta...
Description
IE, one of the world's leading educational institutions, is launching it's 2017 Senior Executive Tour across North America. We will be visiting five cities —New York, Washington DC, Toronto, Miami and Los Angeles — to meet high-level executives who share common competencies and are looking to have an impact on their organizations and society.

We would like to invite you to participate in our forthcoming event in New York City where you will be joined by Brian Norris, Vice President of DISH Media Sales & Analytics and an IE Brown Executive MBA Alumni. Brian will discuss The Importance of Diversity in Leadership and how he advocates for inclusion to help DISH strengthen their leadership teams. In addition, we will be tasting Spanish Wines, learning how to choose the right bottles at work dinners to impress your guests without spending a fortune.

ABOUT THE SPEAKER

Brian Norris, IE Brown EMBA '16
Vice President of DISH Media Sales & Analytics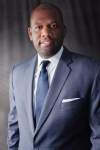 Brian Norris is Vice President of DISH Media Sales, providing advertising sales for DISH and Sling TV. Brian leads the day-to-day efforts for all advertising sales, viewer measurement and operations. He additionally oversees the teams spearheading the company's advanced advertising initiatives, which include addressable, interactive and programmatic platforms as
AGENDA
7:00 Welcome Remarks
7:05 Brian Norris
7:30 Executive Program Presentation
7:45 Spanish Wine Tasting