Description
What difference could the "right story" mean to you?
---
Are you a leader who wants to elevate and motivate your team into action? Are you an entrepreneur pitching your startup to investors / co-founders / customers?
Whether you are an established or emerging leader, the gift of story-telling can make or break a deal.
Why? Stories are the currency of life; humans communicate by telling stories. We are inspired by stories, we connect and remember through stories.
Join us to learn what difference that "right story" could mean for your business, learning the proven framework taught by Executive Coach Ira Koretsky. At the event, receive one-on-one Office Hours with mentors to dive even deeper.
---
Through a lively and insightful program, Ira Koretsky will challenge you to "think deliberately" about how you communicate your stories.
There's a reason we remember stories better than statistics; it's how the human brain is wired.
What if the right story inspired the right action from your team?
What if the right story landed you that top recruit?
What if the right story helped close that big opportunity?
Enjoy practical, hands-on exercises where you will learn how to turn your experiences into stories that inspire, mentor, and educate your various stakeholders with an easy-to-use framework taught around the world.
This event is also made possible by Startups Ignite. Join their community of dedicated Venture Mentors. Startups Ignite fuels gamechanging startups and at the core is the Venture Mentor Program. Apply here.
Join the MIT Enterprise Forum for discount tickets.
---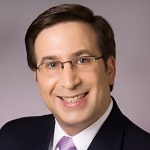 Ira Koretsky is the president of The Chief Storyteller®, a boutique marketing and sales consulting firm. He has delighted audiences around the world helping them achieve better business outcomes and accelerate their revenue with highly effective written, spoken, and social media communications. With over 25 years of experience, he is a sought-after global speaker, columnist, consultant, and executive coach. Twitter @chiefstorytellr
---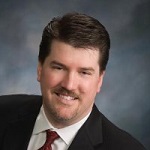 Doug Howard has been Vice President of Global Services at RSA Security LLC since 2016. Mr. Howard is an experienced leader in sales, service and executive management roles, helping companies achieve market leadership through innovation and strong market execution. Mr. Howard served as the Chief Executive Officer of VBrick Systems, Inc. at Fliqz, Inc. since 2010. He comes to RSA from SAVANTURE Inc. where he was Founder and Chief Executive Officer of the consulting and managed security services company. Twitter @Doug_Howard
---

Ms. Cynthia Traeger serves as Chief Executive Officer of Pacific Siren International LLC. Ms. Traeger serves as President of VSI Pacifi. She is an accomplished senior operating executive and digital entrepreneur with 30-plus years of experience in growing technology-focused businesses and has a strong track record in strategy and business development across traditional technology and digital media companies. She has been a Member of Advisory Board at LeapFrog Solutions, Inc. since September 2012. She serves as Director of Founder Institute, Incorporated. She serves as Co-Director of the Washington, D.C. program of the Founder Institute.
---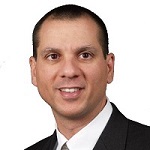 For the past 14 years, PJ Bellomo has served startup and mid market companies in various capacities, including 7 years as a CEO and 4 years as a COO. Presently, he serves as Executive Chairman of Blue Sources, a biotech startup supplying patented monitoring solutions to public water utilities. In addition, he serves as a Board Director at FITCI, the startup accelerator in Frederick, MD. Lastly, he works as a Partner at Black Mercury, a software product strategy, design and development agency serving clients who aspire to deliver delightful SaaS experiences.
---