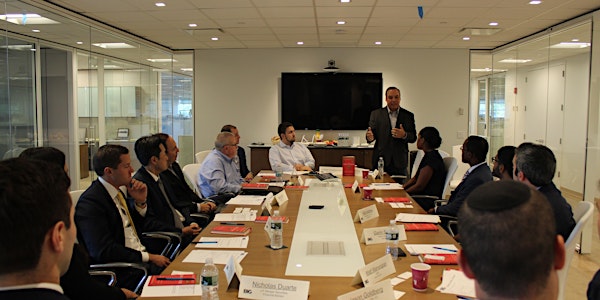 Executive Roundtable 2nd Fridays @ Noon
Do you want to grow your business right now? Please attend this monthly series and learn more about the power of referral networking.
When and where
Location
WorkSmart Coworking Space - Hicksville 35 Broadway Hicksville, NY 11801
About this event
Have you ever pondered why you have so many positive first meetings but for some reason or another they don't turn into reliable referral resources? Are you struggling with a way on how to deepen your current relationships so that you can spark more business? These are just a few of the issues that will be discussed at the Executive Roundtable monthly series. Jim Ferme, President and Founder of Business Impact Group (BIG), will give a brief presentation on the art and science of building strategic alliances to generate more referrals. There will be plenty of opportunity to meet many key professionals that have already implemented these strategies. Seats are limited, so please register below.
WorkSmart Coworking Space offers flexible office space and digital services designed for modern business- the place for Long Island's entrepreneurs, remote workers, satellite teams, and small businesses to thrive.
We focus our space around collaboration, technology and services to uplift our community. We evolve the workplace into a place you look forward to coming to.
Through our partnership with G2D Group, we create a unique experience for building residents and our coworking members. For people who want a local workplace that will inspire their day-to-day work lives, with amenities to improve workflows and maximize collaboration time.