Description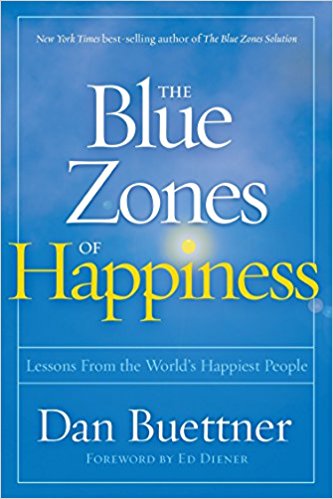 Executive Leadership Roundtable breakfast led by multiple-time New York Times bestselling author and Minneapolis native Dan Buettner.
Friday, September 14, 2018 from 7:30 AM-9:30 AM

Dan is an explorer, educator, author, producer, storyteller and public speaker who also holds three Guinness records for endurance cycling. Come join other executives and participate in a breakfast discussion on the Blue Zones of Happiness.
"Filled with realistic, constructive information, this (Dan's) book is a useful manual for individuals and communities to take the initiative toward happier, healthier lives." – Publishers Weekly.
Keynote Speaker at HealthCare Executive Group Annual Forum – Sep 12th – 14th
In this session, Dan builds on the keynote address he'll provide to HCEG Annual Forum attendees the day before. He'll share his research on longevity and some of the secret facets of happiness, including personal satisfaction, positive affect and purpose, as he has discovered from around the world.
This is an opportunity for participants to better understand how measurable aspects of life – happiness, personal satisfaction, and purpose - weave together in diverse ways in some of the world's happiest places. We expect this session to be a game changer to help executives in setting up their personal lives to be the happiest they can be.
This HCEG Executive Leadership Roundtable event – a special addition to our 2018 Annual Forum - is open to HCEG Annual Forum attendees as well as local Minneapolis employer, health plan, health system and provider executives. Join us to learn about and apply the lessons of true happiness in all aspects of your life.
Register Today to Bring Additional Happiness to Your Life
P.S. If you want more of a teaser and motivation to register to attend this fantastic opportunity, take a quick look at a recent interview with Dan – http://bit.ly/HCEGBlueZones
For information about the HCEG Annual Forum including registration for healthcare executives, click here.

Please note: tickets are non-refundable