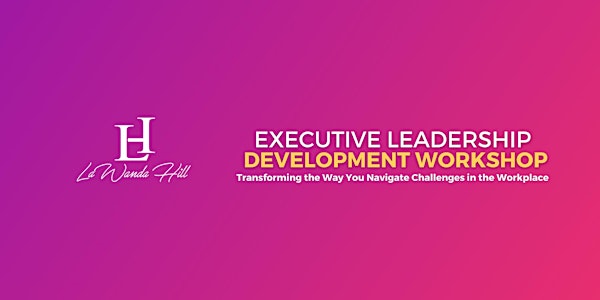 Multiple dates
Executive Leadership Development Workshop
Curated space to help Black women become emotionally intelligent leaders who can skillfully navigate conflict & work related stress.
Date and time
August 26, 2022 · 9am - May 26 · 2:30pm PDT
Refund Policy
Contact the organizer to request a refund.
Eventbrite's fee is nonrefundable.
About this event
Many Black women leader feel overwhelmed by the unique challenges they face on their leadership journey. So we created the Executive Leadership Development Workshop to provide the community, skills, and support needed to overcome those challenges to become an effective transformative leader.
Too often, Black women are the firsts, few, and onlys at leadership tables. They are overburdened with managing others' fragility and anti-blackness, exhausted from constantly experiencing microaggressions, and called upon to fix systems that weren't created to help them thrive.
Black women are taught to navigate the challenges of these complex systems by leaning into white dominant values that require them to show up to the office as only a fraction of themselves to succeed. Unfortunately, the burden of that reality can feel crushing, exhausting, and overwhelming if they are not equipped with the skills to navigate the challenges.
Dr. LaWanda Hill of Dr. LaWanda Hill, LLC curates spaces designed specifically to center the psychological safety of Black women and equip them with skills to navigate the challenges of being a Black woman in leadership.
THE EXECUTIVE LEADERSHIP DEVELOPMENT WORKSHOP IS SPECIFICALLY DESIGNED FOR:
BLACK WOMEN LEADING!
This engaging and immersive development opportunity is ideal for Black women leaders who desire to engage in self reflection, increase critical consciousness, cultivate new skills, and leave empowered to be transformative leaders! Leaders who struggle to broach critical conversations (i.e., address inequitable systems, power dynamics, advocate for themselves, etc.) and feel challenged in navigating ruptured professional relationships are ideal for this workshop.
WHAT WE WILL COVER DURING THIS 5 1⁄2 HOUR WORKSHOP:
Exploring Our Ways of Being: Participants will explore the impact of cultural socialization and belonging in the workplace, develop insight into the way they show up professionally, and learn barriers to being their whole selves.
Broaching Critical Conversations: Participants will identify invisible forces in the workplace that support systems of oppression and how to address them (i.e., racial and gender power dynamics).
The Fundamentals of Rupture and Repair: Participants will learn what constitutes a rupture in a relationship and the steps to repair.
Experiential learning: Participants will put their new skills to the test through role play scenarios that require broaching critical conversations and navigating a ruptured relationship.
Black women who invest in this workshop will:
● Build a network and community by being a part of a cohort of other Black women leaders facing similar challenges
● Engage in thought-provoking exercises that increase self-awareness of ways they've been conditioned to show up in the workplace
● Learn the skill of broaching and navigating critical conversations
● Learn how to navigate functional conflict
● Learn the fundamentals of identifying ruptures in professional relationships and navigating repairs, and
● Gain an opportunity for exclusive access to a cohort based coaching program following the workshop for ongoing support and community