Executive Functioning, Your Child, and You
Description
The term Executive Functioning (EF) is being used more and more, yet many people still aren't quite sure what it means. It's clear that it is important, but many don't know why or what to do about it. Enter Andy Mahoney. Andy has worked as a counselor specializing in incorporating neuropsychological testing into his work with gifted and talented individuals for over 30 years and has traveled the country talking to various groups about the importance of understanding the way the brain works and how it affects our day-to-day lives.
In this workshop, Andy will help attendees understand what Executive Functioning is, how to notice the effects of EF strengths and weaknesses in a person's life and relationships, and how to improve EF skills and make changes. Particular focus will be put on EF issues for children and teens and how parents and helping professionals can understand and help.
If you know a child who is struggling academically (even though it seems like they understand the things they're learning), who struggles to motivate or communicate or self-regulate, who doesn't manage their time or their priorities or their physical space well, or who seems to get things one second and forget them the next, then you know a child who could use Executive Functioning support. Find out how to be the support they need.
This free event is sponsored by Maine Township's MaineStay Youth & Family Services and Chicago Behavioral Hospital. It is appropriate for community members and professionals and includes 1.5 free CEUs for social workers, professional counselors, marriage and family therapists, psychologists, and nurses. Check in will be from 6:30-7:00 PM. Advance registration is requested as seating for this event is limited.
Attendees are encouraged to bring a non-perishable food item to donate to the Maine Township Food Pantry.
About the Presenter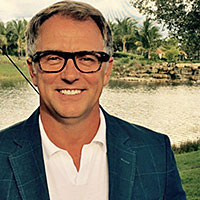 Andy Mahoney, MS, LPC, LMFT is the founder of the Center for Identity Potential and Identity Potential, Inc. He is a recognized expert and pioneer in the field of counseling the gifted and talented. His expertise spans nearly 30 years as a counselor, family therapist, and trainer of mental health professionals. Additionally, Andy has focused his emphasis on identity development to create The Fit, a software program that can be utilized in the context of counseling, career development, personal growth, and business development.


This program is recognized by IDFPR as providing CEUs for LPC/LCPC and LSW/LCSW under license number 159.001334, LMFT under license number 168.000223, LCP under license number 268.000070, and RN/LPN/APN under license number 236.000127.