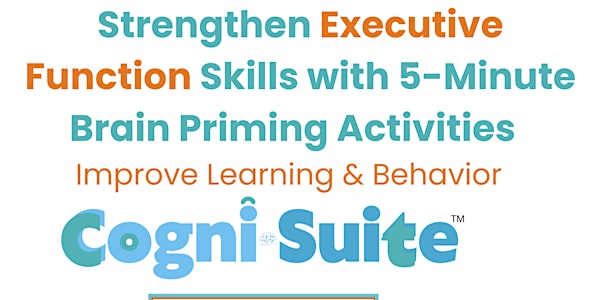 Executive Function Professional Development with CogniSuite™ Activities
Executive Function: Engage Self-Regulation, Attention, Memory, & Cognitive Flexibility with CogniSuite™ Brain Priming Activities
Refund Policy
Contact the organizer to request a refund.
Eventbrite's fee is nonrefundable.
About this event
In education, we face unique challenges. Up to 70% of our students are not learning at grade level. Teachers and Clinicians observe our students have diminished foundational skills that support academic achievement. Among these missing skills are focused attention, self-regulation, patterning & sequencing skills, working memory, and the rhythmic skills required for early numeracy and reading prosody.
Executive Function Skill deficits impact up to 80% of children ages 3-17 who have ADHD, Learning Difficulties, Dyslexia, Developmental Coordination Disorder, and Autism Spectrum Disorder. Current research shows that we can strengthen the neural pathways associated with executive function skills to improve self-regulation, response inhibition, planning, attention, cognitive flexibility, and memory. The question for teachers, clinicians, and school leadership is "HOW"?
Friday, August 26, 2022, we will host an interactive 4-hour online CogniSuite™ Executive Function Skills Training 8 am - Noon PT. In this professional development workshop, we will review the scientific evidence regarding the impact of executive function skills on learning and behavior while we implement the CogniSuite™ cognitive skill building and cognitive-motor brain priming activities.
In this professional development, we will connect the critical relationships between executive function, learning, and behavior.
We will review current applied neuroscience research on the importance of foundational sensory-motor, language, and cognitive skills in learning and behavior.
You will learn how to effectively implement brief cognitive-motor activities to prime the brain for learning before, during, or after a clinical or academic lesson or activity.
You shall have the opportunity to practice the activities so that you may adapt them to your students and clients.
You will receive 50+ pages of pre-publication activities, progress monitoring forms, and relevant research citations.
At the end of this 4-hour workshop, you will be prepared to skillfully use our CogniSuite™ cognitive-motor activities. You will better understand that the conversation about deficits in phonology, reading, and numeracy is multi-faceted. While the phonological and conceptual numeracy systems are being stimulated, simultaneously the sensory-motor and cognitive systems are developing. All three systems work in concert to build a well-functioning human who is ready and excited to learn.
Can't attend in person? We've got you covered. All registrants will receive access to training videos, audios, manuals, research, and activities as well as an attendance certificate for continuing education.
What Our Colleagues are Saying...
"This was the best PD I've taken in years. I'm already using your materials with my class and practicing them on myself!! Alisha M., 1st Grade Teacher
"I enjoyed yesterday so much. I felt my synapses firing even after I left. I would love for you to come to my class sometime." Melinda B., 4th Grade Teacher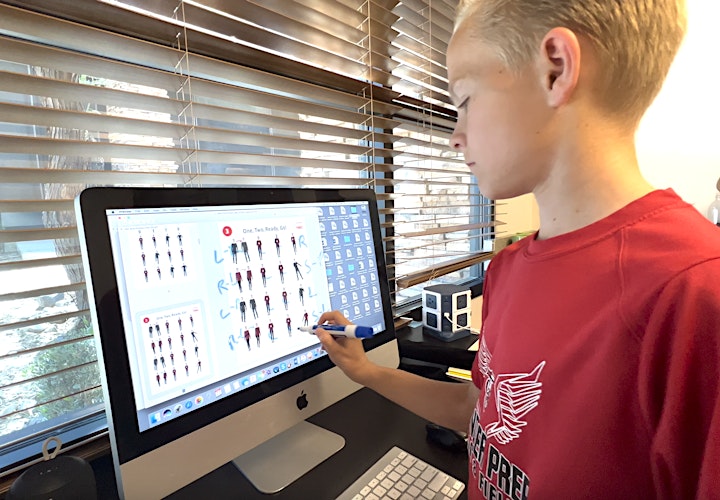 Workshop Progression
What is Executive Function (EF)?
How does EF Differ from Executive Function Skills?
The relationships between sensory-motor, language, and cognitive skills in learning
What are three evidence-based ways to improve EF?
How do we know a child has executive function deficits?
What cognitive-motor activities do you implement? When and how often?
How do you track & measure progress?
Plan your steps to intervention planning and monitoring