Description
Understanding Your Customers, with Diana Easley

"The first step in exceeding your customer's expectations is to know those expectations." —Roy H. Williams
To start this year's Autumn series of Executive Forum events we will examine why it is crucial for businesses to focus on, and better understand, their customers. Continuous market research practices can enable companies to build successful tech business, from getting the product/market fit right through to going global . Our speaker, Diana Easley Montador, has worked with some of the biggest names in tech, and will share her expertise and techniques with you to enable you to drive your business forward in the right direction.
About our Speaker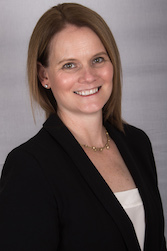 Diana Easley is a marketing and insights executive with twenty years of experience in consumer technology businesses including Skype, Microsoft, eBay and Yahoo!
Diana is the managing director of Montador Consulting; an insights, marketing, and strategy consulting firm based in Edinburgh. Previously, Diana was the director of market research for Microsoft's Consumer Apps and Services Marketing Team, as well as running global research for Skype and international research for eBay.
Diana is a board member of Edinburgh Business School at Heriot-Watt University and Museums Galleries Scotland. She serves on the Novarum DX advisory board, and the University of Edinburgh Research and Innovation Team's virtual board. She is a Fellow of the Institute of Directors.
Diana has an MBA from Indiana University and a BA in Economics from the University of North Carolina at Chapel Hill.
--
Agenda
15:45 Registration
16:00 Welcome & Introduction
Understanding Your Customers
18:00 Networking drinks and dinner
20:30 Close
This event is for Scottish-based technology company CEO's /Senior Executives. Places are limited to encourage the interactive nature of the events, so tickets are kept to one per company.
Refund Policy - Attendees can receive refunds up to 2 days before the event start date only. There will be no refunds after this time.