Description


This Executive Forum event is for technology companies either in the process of, or planning to do, business in the USA


Doing Business in the USA
GlobalScot Robert Dewar will be back in Scotland in November and has kindly agreed to lead this Executive Forum where you will have the opportunity to discuss some of the practicalities and legalities of doing business in the USA. Bob has been a very active GlobalScot over the years and has assisted a large number of companies from Scotland to establish and develop their business interests in the United States. Many Scottish tech companies look to America for overseas expansion, and Bob is well placed to offer advice on approvals, licensing, exporting, negotiating, sales, regulatory environment, business partnerships, business plan appraisal, and guidance on how to access finance, sales, and marketing.
Agenda
15:45 Registration
16:00 Welcome and Introduction
Doing Business in the USA
18:00 Networking drinks & dinner
About our speaker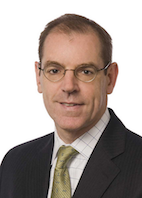 Robert Dewar, Partner, Williams Mullen
Bob was educated at George Heriot's School in Edinburgh and Perth Academy. He studied law at Edinburgh University from 1980 to 1985 qualifying with an Honours Degree. After completing his traineeship in Edinburgh and qualifying as a solicitor, he completed a "stage" (training course) at the European Commission in 1988. In late 1988 Bob moved to the US and completed a Masters Degree in Law at George Washington University in Washington, D.C. He is fully qualified as an attorney in Virginia. After qualifying in the US, he joined an international law firm based in Richmond and worked in Virginia for six years before qualifying as a solicitor in England and Wales and relocating to London in 1996. He was responsible for opening that law firm's office in London. During his period in London, he was engaged in transactional work throughout Europe on behalf of both US and European companies. In 2001 Bob relocated back to Virginia and he now splits his time between Richmond and Washington, D.C.