Description
The Executive Director Forum is a unique opportunity for EDs/CEOs to connect with their peers, share ideas, and learn from each other in a supportive environment. The format of the forum allows you to circulate through three discussion groups and interact with many of the executives in attendance as well as our outstanding discussion leaders.
Handling hierarchy in an organization with a social justice focus with Raleigh Watts, Executive Director | Country Doctors Community Health Clinics
Increasingly organizations are clarifying their approach and commitment to social justice and equity. How can you do this without signaling to staff an intention to deconstruct hierarchy in the organization? Staff can interpret equity to mean staff should have a voice in all decisions, be able to come to work whenever they want, or view directions from their supervisor as a "suggestions." We will talk about strategies for executives to promote employee engagement and be open to staff feedback without destabilizing your authority as the ED/CEO.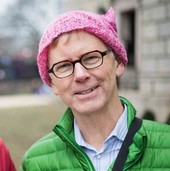 Raleigh is the Executive Director of Country Doctor Community Health Centers (CDCHC) Raleigh's passion for CDCHC led him to begin volunteering there 20 years ago. He has served on the Board of Directors and as the Board Chair. Raleigh is a public health professional with extensive experience managing health programs locally and globally
Country Doctor Community Health Centers' (CDCHC) mission

is to improve the health of our community by providing high quality, caring, culturally appropriate primary health care that addresses the needs of people, regardless of their ability to pay.
Staying fresh: How to keep your programming and communications relevant with Julie Zeigler, Executive Director | Humanities Washington
This session explores how nonprofits of all types can learn from a cultural sector organization that is constantly developing new programs and approaches to engaging patrons and donors. You will have a group discussion about refreshing your programs/services and repositioning your organization so that your work resonates with the people you are trying to reach.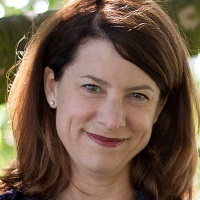 Julie served multiple terms on the Humanities Washington board before becoming the executive director. Prior to joining the organization she worked in corporate philanthropy. She is a member of the King County Funders group, the Fales Foundation advisory board, the steering committee for the Washington Consortium for the Liberal Arts, the board of the Federation of State Humanities Councils. Her accomplishments include creating Prime Time Family Reading, Think & Drink, and the Center for Washington Cultural Traditions.

Humanities Washington

sparks conversation and critical thinking using story as a catalyst, nurturing thoughtful and engaged communities across our state.
Is your organization's budget under $1 million? Email bridget@501commons.org for a discount code to receive free admission.
Online registration ends February 28 at noon. You may register at the door starting at 8:15 a.m. on March 1.
---
Find directions and parking information.
Want to keep up on other 501 Commons events, trainings, programs, discounts and grant opportunities? Sign up for our newsletter and bookmark Featured Events by 501 Commons and others,
Have questions about the ED Forum? Contact 501 Commons by emailing bridget@501commons.org.