Description
The Executive Director Forum is a unique opportunity for EDs/CEOs to connect with their peers, share ideas, and learn from each other in a supportive environment. The format of the forum allows you to circulate through three discussion groups and interact with many of the executives in attendance as well as our outstanding discussion leaders.
Topics and Presenters
Janis Avery - "Perfection Not Required"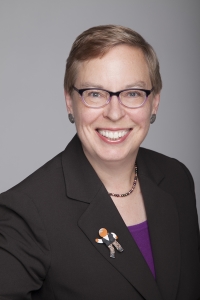 Entering her 25th year of service as CEO at Treehouse, Janis Avery will share her perspectives about leadership and conduct a discussion about how to center collaboration as the way of succeeding when the roles we play continually exceed our skills, abilities and time available!
Janis is a social worker and adoptive parent of two children from foster care. She has grown with Treehouse from a $500,000 budget and 10 staff to a $17 M budget and 140 staff. She has established racial equity as a key business objective of the organization.
Treehouse's mission is giving foster kids a childhood and a future. In 2010 the organization shifted from filling gaps to fundamentally leveling the playing field when they committed to achieve graduation parity for youth in foster care by 2017. With outcomes exceeding anyone's expectations, Treehouse continues to improve its signature Graduation Success program and recently extended the work with participants into young adulthood with Launch Success. Established in King County in 1987, Treehouse now provides services across the state and hopes to grow into all major population centers by 2022.
Sharonne Navas - "I Get By With a Little Help From My Friends"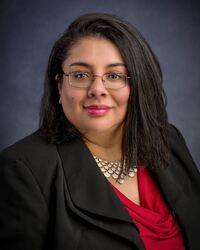 Explore how advocacy and public policy changes are moved forward – with friends and/or alone – and how coalition-building can lead to better outcomes.
Sharonne Navas is the Co-Founder and Executive Director of the Equity in Education Coalition, the only statewide civil rights organization that focuses on revolutionizing education so that a child's race and zip code aren't the predicating factors in defining their success. To achieve this vision, EEC continues to build a movement of power within communities of color to advocate for an education system that promotes equity. The EEC is founded, led, and staffed by people of color.
Previously, Sharonne served as the Executive Director of Para Los Niños, Assistant Director of Development for NARAL Pro-Choice America, Deputy Executive Director for Ayuda, Inc., and Development Coordinator for the National Coalition to Abolish the Death Penalty. In 2010, she was appointed as Commissioner for the Washington State Commission on Hispanic Affairs. In 2016, she was appointed to the Board of Trustees of Green River Community College. She spends her off-time exploring the various foods and wines of WA State with her Husband Steve and their tweenie dachshunds, Manny, and Porter.
Strategies for a Successful GiveBIG 2020 Campaign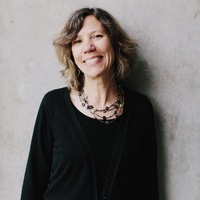 Jake Weber, Executive Director, FamilyWorks and Joey Ashenbrenner, Development & Communications Manager will lead a discussion about how organizations, including those without a lot of fundraising or communications staff, can mount a successful campaign. They will talk about the power of getting staff, board members, and supporters to set up fundraising pages that reach new donors, as well as the importance of telling a compelling story through your online profile.
Is your organization's budget under $1 million? Email kendra@501commons.org for a discount code to receive free admission.
Online registration ends December 5 at noon. You may register at the door starting at 8:15 a.m. on December 6.

---
Find directions and parking information.
Want to keep up on other 501 Commons events, trainings, programs, discounts and grant opportunities? Sign up for our newsletter and bookmark Featured Events by 501 Commons and others,
Have questions about the ED Forum? Contact 501 Commons by emailing kendra@501commons.org.