Description
EXECUTIVE BRIEFING: Ascend™ - A Brilliantly Simple Business Plan for Companies that are…
Growing Too Fast

5-7 Years From Retirement

Facing A Challenging Market
Join us at a premier event to evaluate this award-winning program for your organization.
Ever wonder why some businesses seem to continually grow and prosper, while others live day-to-day? The journey starts with the right roadmap.
Ascend is that roadmap. Ascend is a brilliantly simple approach to business planning that doesn't contain all of the things you hate about traditional strategic plans. It doesn't take 6 months and 12 team meetings to get the plan done. It doesn't cost $30,000. And the plan doesn't get put in a drawer when you're done because it's interactive and has action and accountability built in. Attend the briefing and learn about what a business plan should do for your business; help you navigate fast growth, help you get unstuck, and help you exit the business in style!
6 Reasons You Should Attend the Ascend Briefing:
Learn the 7 powerful outcomes that must be part of your plan – they're different than you think

How your mindset needs to change to capitalize on fast growth, market changes or your exit

Critical components of a succession business plan

See multiple delivery options for bringing the program to your company

Hear case study examples from others who have successfully implemented the process

Receive a one-time scholarship you can apply towards program implementation

If your business is very dependent on you, you're thinking about selling but have a lot of work to do before you're "sell ready," or you're worried about losing key employees because they're bored, frightened, or don't see a career path with you, there's help!
Join us for a free 90-minute Executive Briefing on Ascend
Please Note: An executive briefing is not training. It is a preview event for decision makers and leaders who are interested in learning how to implement this award-winning plan process into their organization.

Select Ticket Based on Nearest Seminar:

Ascend Executive Briefing Park West: August 4, Lower Conference Room 440 Science Drive Madison, 8-9:30am
Ascend Executive Briefing Sun Prairie: Information to come
Ascend Executive Briefing NARI: September 22, 5944 Seminole Center Court Fitchburg, 11:30-1pm
Sponsored by: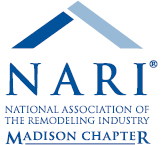 Ascend Executive Briefing Madison Club: August 5, 5 E Wilson St Madison, 12-1:30pm
Sponsored by: