Description
You are invited to a special event!
Join us at the British Dental Association on 16th November for the official unveiling of the Next Generation of Whitening Treatments.
This is your chance to hear from top dental professionals how BrightTonix's New Y10 treatment works, and experience firsthand a complimentary whitening treatment. Seeing is believing!


Call or Email us Today to Secure your VIP Spot:
Tel: 0800 152 2338 & Email: info@btonix.co.uk


Y10 Mouth Rejuvenation
The Y10 treatment is becoming the new standard for professional teeth whitening results. It is powered by Radio Frequency (RF) and it provides a remarkable improvement over all current treatments in the market. Your patients can expect several shade degrees of whitening and a much shorter treatment length, saving you valuable chair time and operation costs. No need to use strong oxidizing agents (or Hydrogen Peroxide) in the treatment.
Faster: Teeth whitening performed in short sessions of 15 to 30 minutes, compared to +60 minutes in current treatments.
Safer & Comfortable: No more painful side effects! The world's first pain-free and truly relaxing teeth whitening experience for your patients. Eliminate the potential risks from hydrogen peroxide including gum bleaching and painful long-lasting discomfort for patients.
Brighter: Effectively whiten the darkest and lightest of teeth shades, known to be next to impossible to address with all current treatments. Due to no Hydrogen Peroxide use, the Y10 treament can be performed as frequently as needed, allowing for more effective results.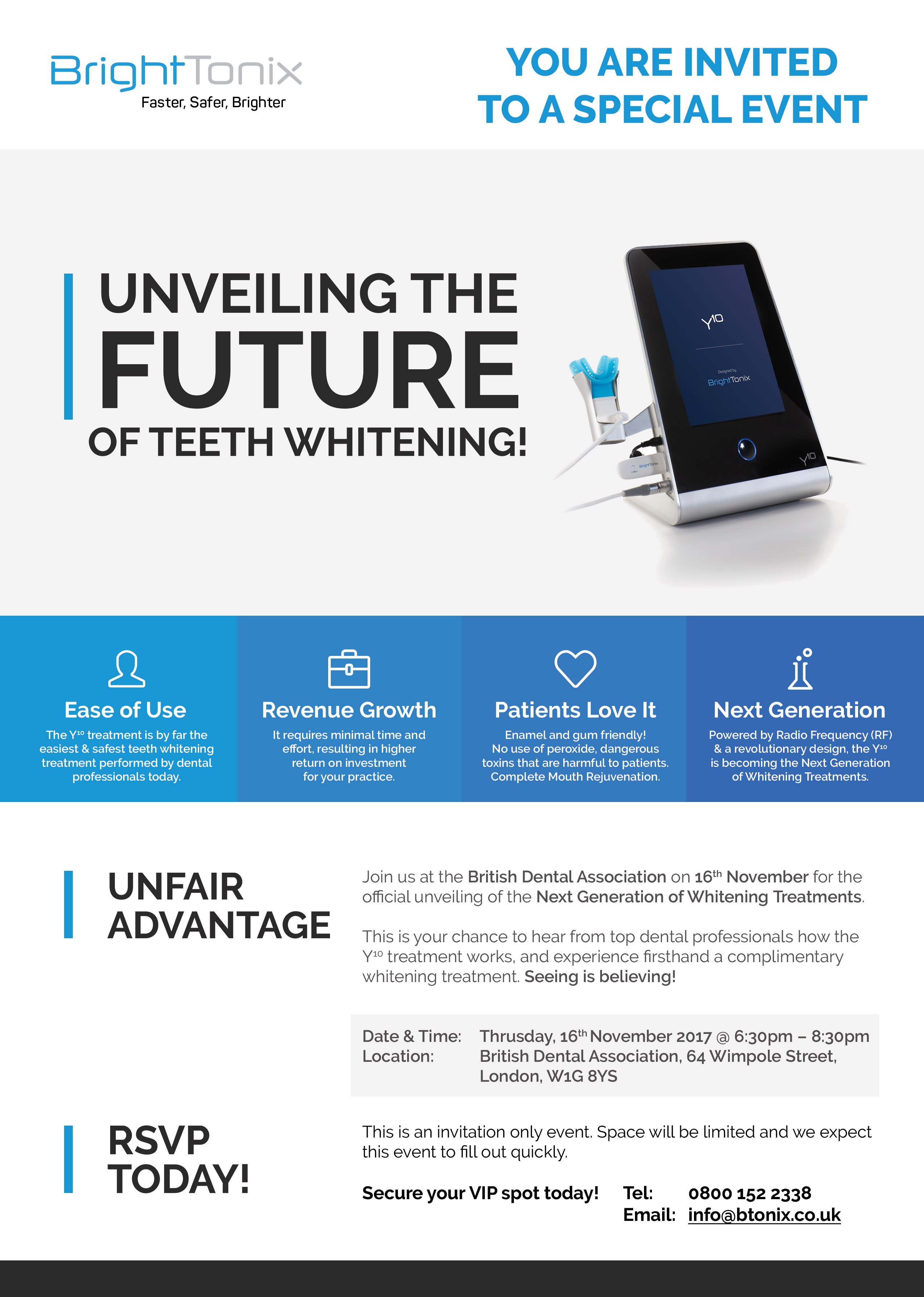 #brighttonix #teethwhitening #dental #dentist #revolution #beauty #mouthrejuvenation #whitening #nextgeneration