About this event
Sales have now ended but you can register for the next event here: https://bit.ly/33o0wQO
Accelerate your business growth now!
Selecting the marketing activities that will deliver impact in 2020
After months of lockdown, business owners are starting to look to the future.
We don't know how long the transition back to a fully-functioning economy will take, but we do know that there will be life and new opportunities after this crisis. Now's the time to act.
This highly interactive session is aimed at senior leaders and executives in manufacturing businesses who want to take proactive steps to identify and exploit the opportunities ahead of them over the coming weeks and months.
We will guide you through The Marketing Centre's new 2020 Accelerator Framework – a five-step approach to help you get on the front foot and take control of your situation. You will leave the session familiar with the Framework and be able to apply it in your business for immediate impact.
What you can expect to learn:
Through a series of exercises and examples, participants will explore:
How has your context changed?
What have you learned about your business?
What are the new risks and opportunities?
What will you do in response?
How does your marketing need to change?
Each attendee will receive a comprehensive workbook to accompany the Framework, complete with templates for all the exercises.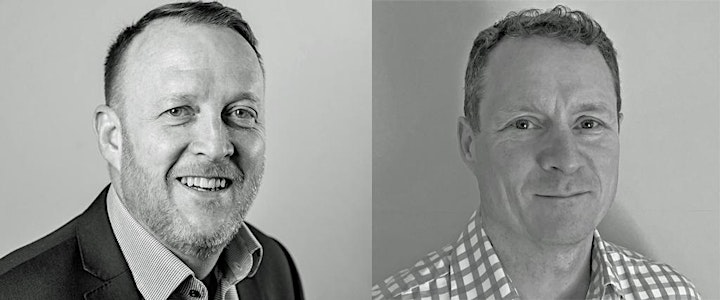 Guest speakers:
Ged is an accomplished B2B Marketing Director with over 25 years' experience in senior roles at Private Equity backed and SME companies across a breadth of markets including technical textiles, construction, engineering, recycling, waste management and paper. He is an expert in creating marketing strategies which transform how a business attracts, retains and engages customers across national and international markets. A proven skill set that includes brand development and implementation, CRM implementation and automation, multi-channel communications, product and innovation management with extensive digital experience that covers websites, social management, lead generation and online advertising to drive traffic and sales conversion. He offers strong technical and commercial experience throughout the entire business development process. He is particularly strong at developing clear marketing and business strategies and then executing the operational and tactical plans. A commercially astute B2B Managing Director and Marketing Director that works to variable budgets in growth, turnaround and exit environments for Private Equity backed and SME companies means he's a good all-rounder!
Richard has over 21 years driving growth in SMEs. He has experience across diverse sectors from mobile apps to risk management, engineering, data management, IT and trade associations. Richard worked up from the sales coalface to roles as Managing Director and Marketing Director. He's built successful sales and marketing teams around the globe and won business with governments, blue chip corporates, smaller companies and individual consumers.