Exclusive Sneak Preview DistilBio - Graph-based Search and Discovery for Life Sciences

Wednesday, July 31, 2013 from 11:00 AM to 12:00 PM (EDT)
Event Details
Discover how to connect the dots in data to extract clearer insights and make better hypotheses.
We would like to thank you for being an early adopter of DistilBio. Based on feedback from users such as you, we have been constantly improving the product. We are now on the verge of launching the best ever version of our revolutionary graph-based search and discovery tool – DistilBio.
We would like to give you an exclusive sneak preview of the new DistilBio and would love to show what it can do for you. This is also our opportunity to thank you personally and engage with you.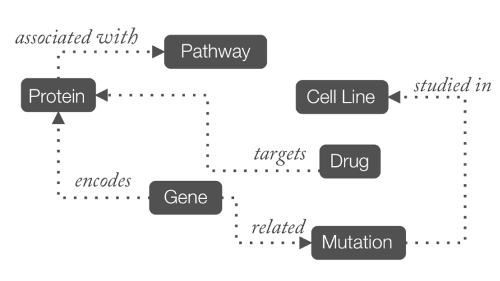 During the webinar, we will introduce the new DistilBio and walk you through the features. With real world examples, we will demonstrate how you can use DistilBio for gaining better insights into both your and publicly available data. We will also show you how DistilBio can reveal a web of relationships within the data and help you make better hypotheses.
Join us for an exclusive sneak preview of the new DistilBio.
Organizer
Metaome is a "Big Data" company for the life sciences. We have an agile, customer focused product development strategy and are committed to help scientists glean the best insights and value from data.