The Alliance of Interior Designers invites you to join us for an exclusive tour of local artists studios!
About this event
We will visit a studio of neon glass artist Nate Schaffer, and sculptors Paris Alexander and Thomas Sayer.
Transportation, and a variety of breakfast bars and waters will be provided.
This unique tour is open to the Alliance members, interior designers and industry partners.
We look forward to seeing you there!
*Please feel free to share this event invitation!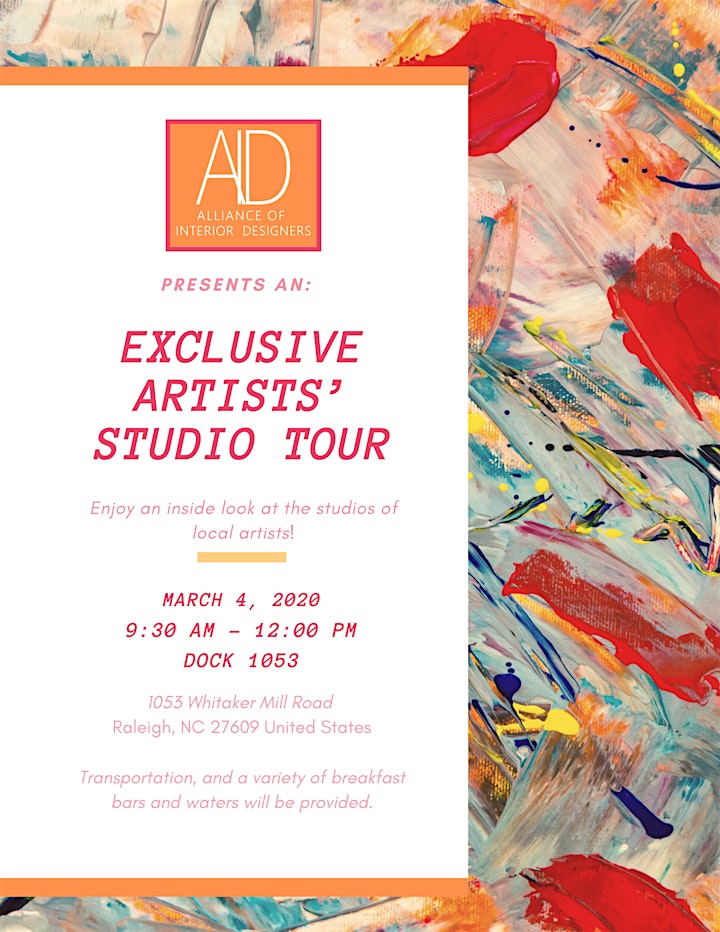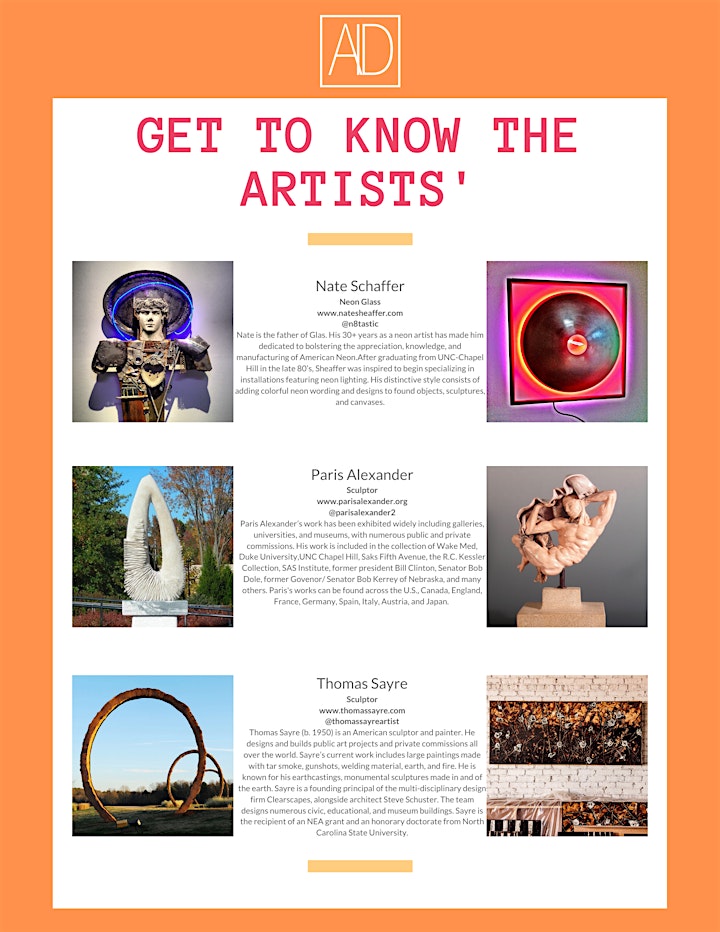 Organizer of Exclusive Artists' Studio Tour
The Alliance of Interior Designers' goal is to Support and promote the economic and professional prosperity of our members! 
We are a dynamic & active organization that provides opportunities for its members to grow in their profession and business. Our monthly meetings provide an arena for relevant and valuable information that helps our members stay fresh and knowledgeable in the field of interior design.  Additionally, getting to know fellow colleagues allows us to benefit from the gifts & talents of others, while enjoying the support we all need.