Location
GATEWAY DC & THE BULLPEN
2700 Martin Luther King Jr Ave SE, Washington, DC 20032
1201 Half St SE, Washington, DC 20003
Washington, DC 20032
JUVENILE @ THE BLACK GREEK FEST + THE NATIONS LARGEST OUTDOOR BRUNC!
About this event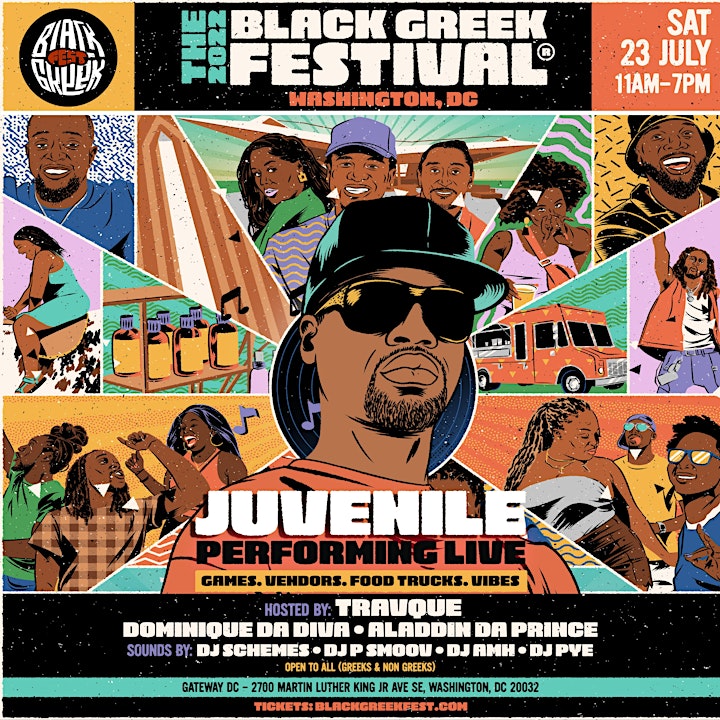 The 2022 Black Greek Festival Weekend
We want to thank our supporters, friends and partners from last year's inaugural festival with an EXCLUSIVE weekend pass for the 2022 Black Greek Festival Weekend!
Limited tickets are available, as we will begin selling individual tickets to events in the coming weeks. We want to make sure we treat our #BGFFAM to a special treat!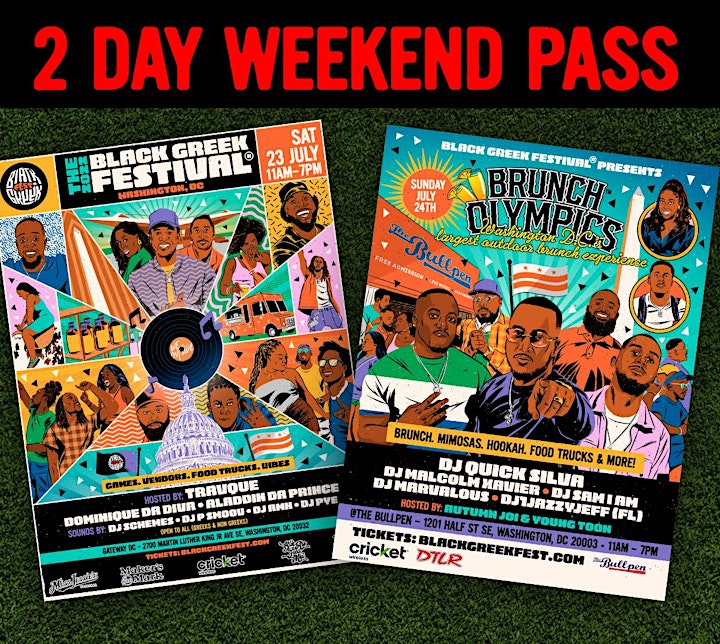 2 DAY WEEKEND PASS GETS YOU ACCESS TO...
1. The 2nd Annual Black Greek Festival | July 23, 2022 | 11am-7pm (General Admission)**JUVENILE PERFORMING LIVE!!!
2. Official Black Greek Festival Afterparty untill 11pm | July 23, 2022
3. The 2nd Annual Brunch Olympics | July 24, 2022 |11am-7pm (General Admission)
Please note, all events are located in Washington, D.C.
LAST DAY TO PURCHASE $40 2 DAY PASS: FRIDAY JULY 1ST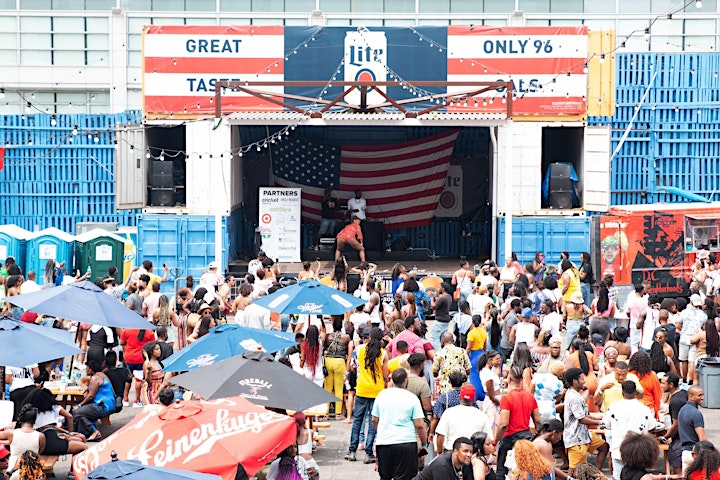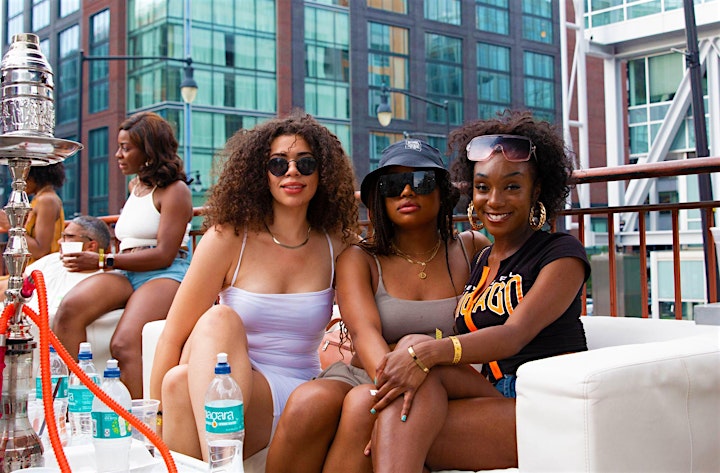 THE WEEKEND PASS INCLUDES ACCESS TO:
Black-owned food trucks (such as Jerk @Nite 🍗,* Not Your Average Pizza 🍕 & Soultarian (Vegan)!
Black-owned local and visiting vendors
Access to $25 Brunch Bottomless Mimosas (until 2pm)*
Access to full bar(s) featuring w/ $9 "Drunken Arnold Palmers"* & " Tennessee Lemonades*
Specially curated drinks
Did we mention...full bar?
Local and visiting DJ's & hosts
Interactive games, murals and installations
HOOKAH* | SOUNDS | VIBES | & MORE!
ALL OF THIS VALUED AT $150!
We want YOU to solidify your spot for the weekend for only $40 while tickets last!
Exclusive wristbands will be mailed to the provided address (on your purchased ticket) no later than a week from the festival weekend.
Don't miss out on the 2nd Annual Black Greek Festival weekend!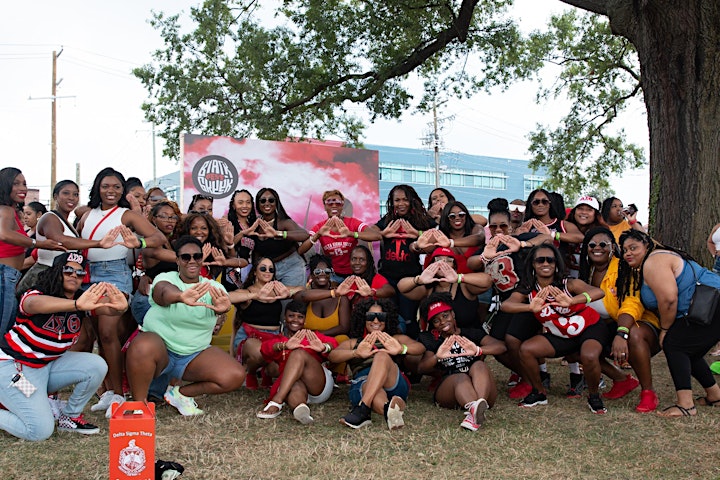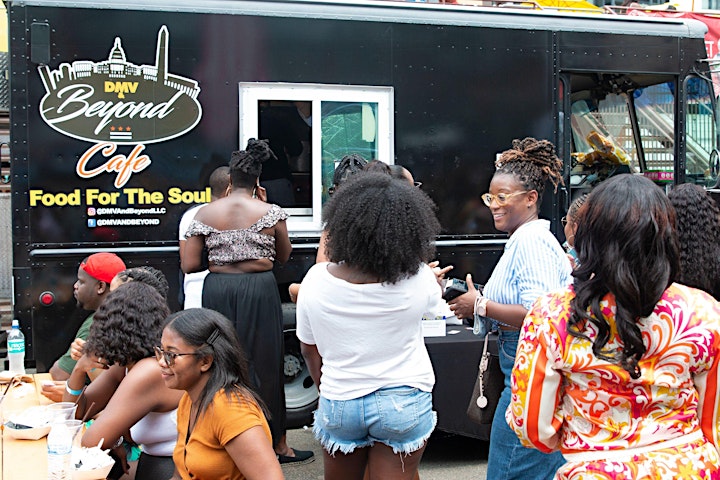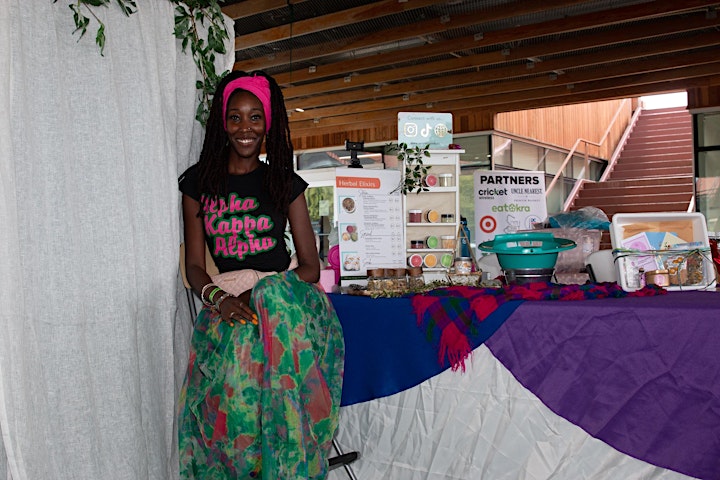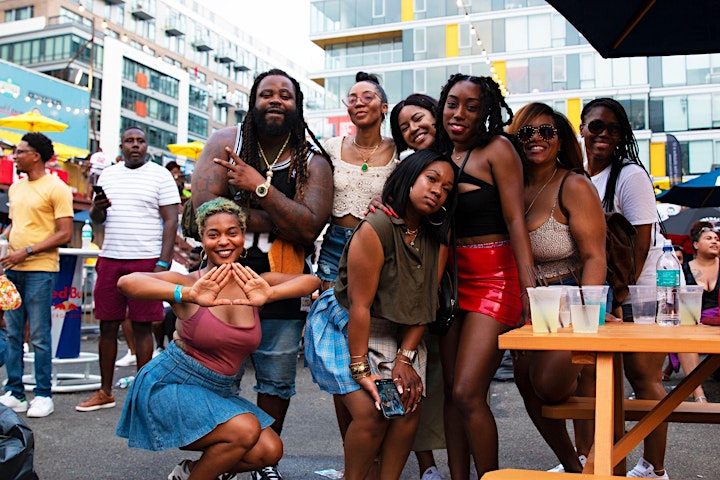 This is an event for people 21+!
Something fresh, new, and exciting for "grown folks" to make #SUMMER2022 the best summer ever!
_________________________________________________________________________________________
Follow us on our social media platforms:
IG: @BlackGreekFest
TWITTER: @BlackGreekFest
FB: @BlackGreekFest
See you there or hear about it later!
Tickets are non-refundable.
_________________________________________________________________________________________