Location
Amann Girrbach North America
13900 South Lakes Dr
Suite D
Charlotte, NC 28273
Refund policy
Refunds up to 7 days before event
Description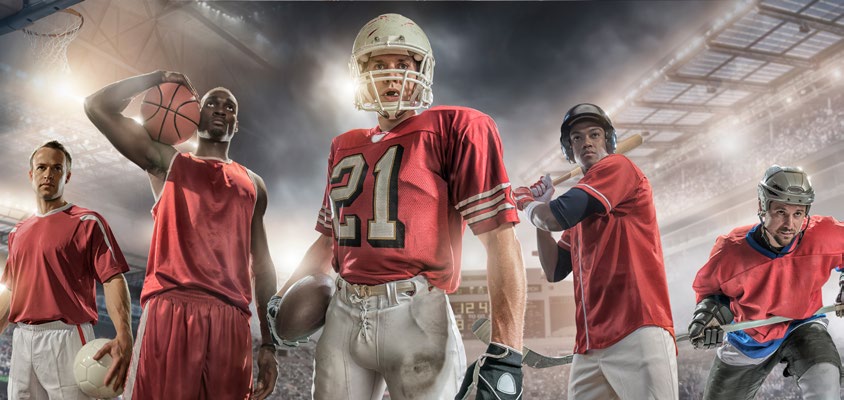 Learn about digital esthetics while also seeing the Charlotte Hornets take on the Memphis Grizzlies!
Want to broaden your esthetics & CAD/CAM knowledge? Join us for an exclusive esthetics basics training which will provide theoretical background knowledge and reliable handling with all Ceramill zirconia materials including Zolid, Zolid FX and Zolid HT+.
You will receive valuable tips and tricks for processing of the materials hands on with our Ceramill System. Also enjoy a game of basketball with our team and the other participants.
March 22nd & March 23rd, 2018 in Charlotte, NC
DAY 1:
1PM to 5PM: Training
Overview:
This 4-hour course will provide insights into the different types of zirconia available and how they can be applied in the daily workflow of the laboratory. This will include important variables of material selection, quality of material and overall material properties. The demo and hands-on section will cover the ease of use of the nesting software and how to apply various milling strategies. The trainer will also show the multiple staining techniques available and explain each in detail. The final topic of the day will go over the important aspects when sintering the restorations.
Learning Objectives:
- Get an overview of zirconia materials
- Identify important tools to select the right zirconia materials
- Understand and apply various staining techniques
- Learn about multiple milling strategies
- Identify important aspects of sintering
7PM: Basketball Game Charlotte Hornets vs. Memphis Grizzlies
- Transportation, ticket, and dinner/snack at the game included
DAY 2:
9AM to 12PM: Training
Overview:
This 3-hour course focuses on all aspects of CAD/CAM. The trainer will show the virtual articulator and explain how it is used. Various software modules of the Ceramill Mind software, such as the M-Gin (long-span module) and the M-Plant (implant module) will be covered. Fast and efficient ways of crown and full contour design will be explained in detail. Also learn about various scan features, such as color and impression scanning.

Learning Objectives:
- Get an overview of the Caramill Mind software
- Learn about the virtual articulator and its functions
- Get an insight into several software modules, such as the M-Gin and the M-Plant modules
- Understand scanner features, such as color and impression scanning
Attendees are welcome to request specific materials and workflows they want to know more about and we will try to incorporate these in the training. Please indicate them when signing up!
COST:
$199 per person including all materials needed for this course, as well as one hotel night incl. breakfast, dinner on event night, and event ticket. Other travel expenses are not included, and will need to be booked individually.
$99 per person without hotel accommodation/breakfast.
ABOUT THE LECTURER:
Richard Jentsch finished his 3.5 year education as CDT in 2002 in Dresden, Germany. A few years later he began working at Amann Girrbach in Austria. When Amann Girrbach entered the CAD/CAM market in 2009 he started working with the helpdesk. Richard has proven to be a natural at trouble shooting and has the ability to help CAD/CAM beginners as well as advanced users.

REGISTRATION, REFUND AND CANCELLATION POLICY:
These courses are offered at no cost. Amann Girrbach America reserves the right to cancel any program. Each registrant will be notified via email of any cancellation or rescheduling of an event. AGA is not responsible for any additional costs, including, but not limited to, airline and hotel penalities.
REQUIREMENTS FOR SUCCESSFULL COMPLETION:
Amann Girrbach America will keep an attendance log in order to correctly distribute CE contact hours.
SCIENTIFIC INTEGRITY POLICY:
Amann Girrbach America notes that all visual images (electronic and otherwise) used, to the best of the program planners' knowledge, do not misrepresent or falsify the treatment outcome, and that information shared during this lecture is based on the latest clinical research and highest standards of evidence-based dentistry.
CE PLANNER DISCLOSURE:
Carol Smith (Carol.Smith@AmannGirrbach.com), the CE Planner for these activities, discloses that there is no conflict of interest on her behalf.
ADDITIONAL INFORMATION REGARDING THE CE ACTIVITY:
Please contact Carol Smith (Carol.Smith@AmannGirrbach.com), the CE Planner, for further CE information pertaining to this activity.
IMAGE OF AUTHENTICITY STATEMENT:
No images in these seminars have been altered. Information shared in this seminar is developed from clinical research and represents the most current information available from evidence-based dentistry. The information presented in these activities is derived from the clinical references cited, technical and scientific data content. Direct benefit to the patient and improvements in oral health are considered in the presentation.
CAUTION STATEMENT:
Participants should exercise caution when integrating new techniques or information into their practice based on limited information provided in a single CE activity. Additional supervised clinical experience may be needed to achieve mastery. Completing a single continuing education course does not provide enough information to result in the participant being an expert in the field related to the course topic. It is a combination of many educational courses and clinical experience that allows the participant to develop skills and expertise.
COMMERCIAL SUPPORT:
These continuing education activities are developed and provided by Amann Girrbach America. No other commercial was received for these CE activities.
COMPANY DISCLOSURE:
Amann Girrbach America, as the sponsor/provider for this CE activity discloses that they have reviewed the educational content to be free from commercial bias. Amann Girrbach America also discloses that their products will be discussed during the "hands-on" demonstration portion of this activity; therefore it is not eligible for CE contact hours.
FURTHER REFERENCES:
ADA Center for Evidence Based Dentistry
NADL Course Listings for AGA's 2015 Conitnuing Education Program