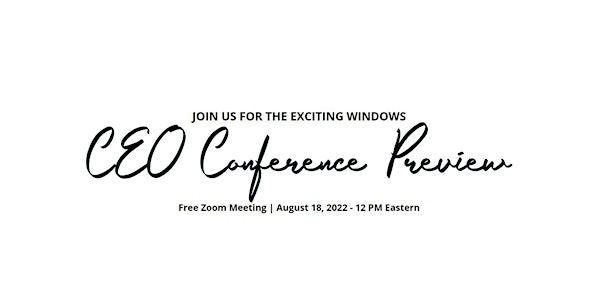 Exciting Windows! Open House
Build a Better Window Treatment Business! Join Exciting Windows members and special guest speakers for our CEO Conference preview
About this event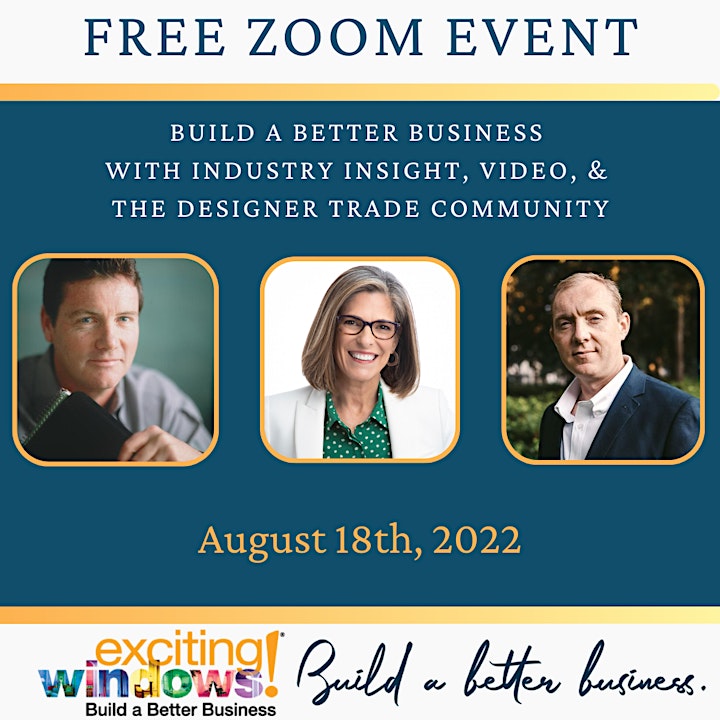 Exciting Windows! members are among the most profitable window treatment retail businesses in North America because we help them Build a Better Business. Do you want to find out why our network for business owners is so successful? Register for this free zoom meeting and see for yourself.
What to expect during this jam-packed 60 minute session:
Author / Columnist / Advisor Mark Richardson will provide insight on the market conditions for the future of the window covering industry.
William Hamilton of Hamilton Creatives: will preview his upcoming conference presentation about why video is the most powerful marketing tool you have now along with proven strategies for both DIY video as well as what to know if you choose to hire out video marketing
"Why targeting the designer trade community increases your profits", presented by LuAnn Nigara, author, keynote speaker, Exciting Windows! Partner, and podcast host of A Well-Designed Business and Window Treatments For Profit
We know you need to Build a Better Business.
We can help you, because we have helped hundreds before you.
Come see for yourself.
Join us for a FREE Zoom Event on August 18, 2022
Meet window treatment colleagues from all over, from every demographic.
From our struggles and our successes, you will find the answers and inspiration to take back to your business.