In PNR.istanbul Exchange "Re-Purpose", the re-functioning activities will be handled from different perspectives.
About this event
PNR.istanbul Exchange "Re-Purpose" has been postponed to a later date.
PwC Conference Hall -2, Beşiktaş / İstanbul
Program
18:00 - 18:30
Registration
18:30 - 18:50
Changing Climate - Ersun Bayraktaroğlu - Partner and Real Estate Industry Leader / PwC Turkey
18:50 - 19:30
Challenging Context - Alireza Taghaboni - Founder / Next Office
In line with the rapidly changing national and international dynamics and needs, investors, architects and all stakeholders of the building industry are rethinking existing structures rather than new building production and reinterpreting local approaches to meet new needs that involve concerns about sustainability, lack of resources, legal constraints and even historical preservation. Instead of preventing creativity, the recycling or program change process of buildings offers designers opportunities such as revitalizing spaces and interacting with architectural traditions. In PNR.istanbul Exchange "Re-Purpose", the re-functioning activities that we frequently encounter as a result of the global financial turmoil will be handled from different perspectives. In the first part of the event, PwC Turkey Partner and Real Estate Sector Leader Ersun Bayraktaroğlu, will evaluate repurposing activities in real estate sector which has been affected by the changes in generation, priorities and technology in his speech entitled "Changing Climate" and will provide information about the reflexes of investors in this regard. In the second part of the event; Alireza Taghaboni, founder of the Iranian-based architecture practice Next Office, which aims to offer a contemporary alternative to traditional Iranian architecture by responding to climatic conditions, economic, socio-political and cultural context, and has carried out many national and international projects, will explain his widely appreciated approach in the international architectural environment.
Ersun Bayraktaroglu
Partner / PwCTurkey Real Estate Industry Leader
Following his graduation from the AnkaraUniversity, Faculty of Political Sciences, Department of Management, he obtained an MA degree in Economics at the Western Michigan University in the USA.
He has started his career at the Ministry of Finance, where he worked as a Revenue Controller for 10 years. After having worked for 6 years as an Auditor, Finance Manager and Director of Financial Operations and Audit Department in Nurol Holding AŞ, Bayraktaroğlu joined PwC in 2002 as a Senior Tax Manager and admitted to the partnership as of July 2007.
Ersun is the author of several articles in business dailies and real estate magazines. Also, he is a speaker in several domestic and international panels, discussions and conferences and a lecturer in several seminars on tax issues.
He is serving real estate NGO's such as GYODER, ULI Turkey, GISP as a member/board/executive committee member.
Bayraktaroglu is currently the Country Leader of Real Estate Sector. He has a Sworn Financial Advisor (YMM) title and speaks fluent English.
Alireza Taghaboni
Founder / Next Office
A practicing architect since 2004, Alireza Taghaboni founded Next Office in 2009. Taghaboni is also a painter and holds a Ph.D. in Architecture. A frequent contributor to Iranian architecture and urbanism magazines and periodicals, he is a tutor and partner at the CAAI, a private institute in Tehran that offers an alternative education program. Based in Tehran, Next Office works on many projects ranging from single-family houses to residential, commercial, and mixed-use large-scale complexes, to urban master plans.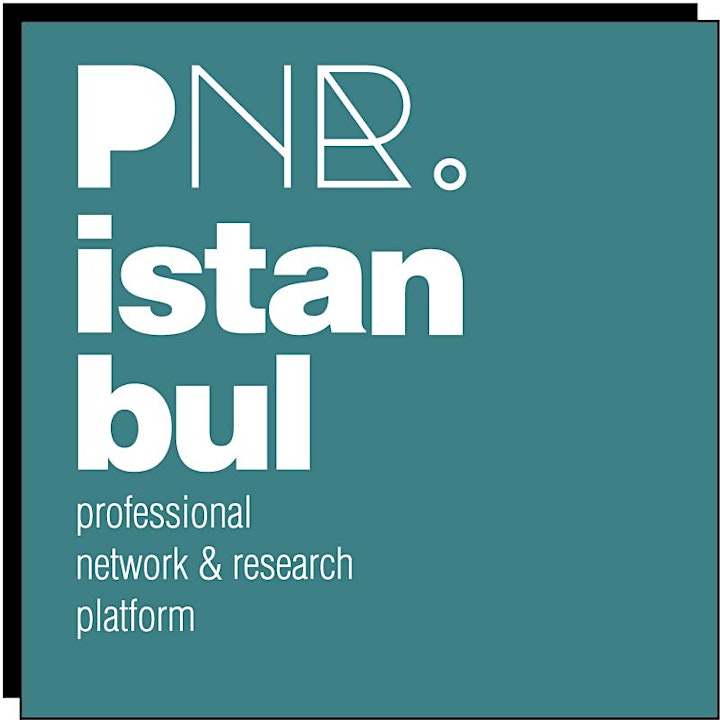 Organizer of EXCHANGE III: RE-PURPOSE
PNR.İstanbul, is a professional network and research platform established by cooperation with Binat Communication and Consulting and Yapı Medya Communications. Adopting Istanbul as center due to its strong cultural and geographical context, PNR.İstanbul aims to create a newtwork expanding from Anatolia to nearby geographies and worldwide.