Description
Day 1: 9:00am - 4:00pm
Day 2: 9:00am - 4:00pm
** Lunch is on your own.
Is your child reaching their potential as quickly as they can?
Whether your client has ASD or other diagnoses, we've seen how difficult it is to make progress. It's tough to analyze data that's collected inconsistently… and it's hard to make confident decisions about the effects of an intervention.
That's why Amy Evans & Shelby Gundling (BCBAs) are bringing breakthrough Precision Teaching to you. At our workshop, you'll discover
An easy technique (pinpointing) for consistent, clean data collection

A quick way to visually analyze data that gets all stakeholders (and insurance providers!) on the same page

An ability to make confident, data-driven decisions that truly change lives
After our workshop, over 90% of attendees said they could implement Precision Teaching in their practice. And 96% said they would recommend the Precision Teaching workshop to a colleague. (Exit survey data from last 3 workshops.)
Join our workshop, and accelerate learning outcomes for individuals with exceptional needs.
You should come if you're a…
Behavior Analyst (BCBA, BCaBA, RBT)

Speech and Language Pathologist (SLP)

Occupational Therapist

Special Education Teacher/Administrator

General Education Teacher/Administrator

Psychologist

Parent with basic knowledge of ABA
Continuing Education
Continuing education credits / contact hours are included in the cost of a professional ticket. This workshop qualifies for 12 BACB Type 2 CEUs.
Credits are not available for student or parent tickets, but students and parents may purchase a professional ticket to receive credit hours.
Learning Objectives
Produce precise pinpoints for difficult-to-measure academic and/or behavioral goals.

Compare interval recording against a continuous and complete schedule of observation.

Count behaviors and calculate frequencies.

Chart behavioral data on a Standard Celeration Chart and identify the celeration value.

Identify whether to change, continue, or complete an intervention on the easy-to-read Standard Celeration Chart.

Discuss applications of Standard Celeration Charting for common growth and reduction targets.

Describe data challenges in clinical, school-based, or home environments and apply a precision measurement plan to fix the difficulties.
Schedule
Day 1, part 1: Pinpointing precise authentic change targets.
Make behavioral targets nearly 2x more accurate and easy to detect. Participants will transform vague targets (e.g., aggression, tantrums, participation) into precise pinpoints using movement cycles. Gain the technique that facilitates planning, enhances communication, increases problem solving, and more.
Day 1, part 2: Measuring behavior with the most accurate, informative metrics.
Learn to use the most precise, repeatable, and comparable representation of data. Participants will learn where valuable data goes missing, and hear solutions to get the best, most accurate data collection and analysis available.
Day 2, part 1: Visually displaying data with a powerful, standard time-series graphic.
Find out how important it is to have an honest chart. A clear and concise visual display (the Standard Celeration Chart) facilitates decision making. Plus, it provides numbers that quantify the rate of change, so you can assess whether to continue, change, or complete an intervention. Participants will learn how to enter, read, and interpret data on the Standard Celeration Chart — and see how it projects when and if an aim will be met on time.
Day 2, part 2: Strategizing to use Precision Teaching in your daily practice.
Participants will use this last section of the workshop to consider how to use Precision Teaching tools in their own practice. Examples and questions from clinical, school-based, and home settings will be discussed.
Venue
The Manoa Grand Ballroom
Parking TBD
Sponsored by Positive Behavior Supports Corp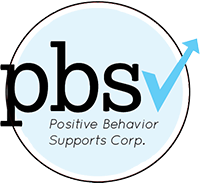 In collaboration with Hawaii Association for Behavior Analysis

Food
Registration includes coffee, water, and tea.
Lunch is on your own.
Accommodations
TBD
Special Offer - $200 off!
Get everything you need to supercharge your ABA practice! Register for our Ambassador Program at the event — and get $200 off!
The Ambassador Program gives individual practitioners and parents all the books, videos, Chartlytics software, and personal online meetings needed to fully implement Precision Teaching on your own…. With great success!