Excelsior College Webinar: GE's Women of Wind Energy

Thursday, September 20, 2012 from 7:00 PM to 8:00 PM (EDT)
Event Details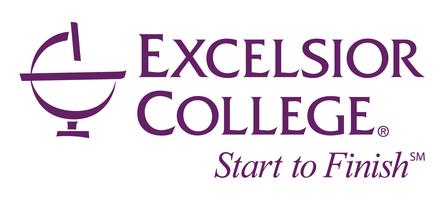 Excelsior College Presents: GE's Women of Wind Energy

In this special webinar event, Dr. Jane LeClair, dean of Excelsior College's School of Business & Technology, will host members of GE's Women of Wind Energy (WOWe) group for a discussion on the importance of wind energy to the broader renewable energy movement, career opportunities in the field for both women and current students of both genders, and the role that higher education and industry can play in terms of meeting future labor demand.
Tonight's webinar "GE's Women of Wind Energy" will begin promptly at 7 PM eastern.  
The livestream will be accessible via the Acrobat Connect Professional conferencing system which is very easy to access and use. The day of the webinar you only have to click on the following link (or alternatively, copy/paste the URL into the Address field of your browser):

http://acpro.excelsior.edu/womenintechnology/

You will Enter as Guest and only need to type your name (first & last will do).

If you happen to get a message about downloading the Flash Player, please be sure to do so. We suggest you log in about 15 minutes before the conference begins; just to be sure you are able to enter the lobby to the conference on line.  
Moderator
Dr. Jane LeClair, Dean of the School of Business & Technology
Dr. Jane LeClair worked in the nuclear industry for Constellation Energy for 20 years in various management positions. She was involved in a variety of professional organizations, including the American Nuclear Society (ANS), where she served as Chair of the Education and Training Division and the American Society of Engineering Education (ASEE), where she was Region Chair of the St. Lawrence Section of ASEE. She has been worked with the International Atomic Energy Agency and has chaired several international conferences and collaborated on numerous projects. Jane is currently the Dean of the school of Business and Technology at Excelsior College in Albany, New York and continues to collaborate with the nuclear industry. She is an outspoken advocate for Women in Technology. Her blog, Café LeClair, focuses on the intersection of business, technology, higher education, and distance learning.
Panelists
Julia Dalger
Julia Dalger is currently the Chief Information Officer for GE's Renewable Energy Business.  Renewable Energy is a $7.5B business that manufactures and services wind turbines around the world.  Her team is responsible for IT innovations, business process improvements, applications, and infrastructure that contribute to growing the wind and solar business. Julia is the founder and leader of the Capital District Chapter of Women of Wind Energy (WoWE). This international organization consists of 35 chapters. Julia serves as a member of the National Board of Directors. WoWE's mission is the "education, professional development and advancement of women to achieve a strong diversified workforce and support a renewable energy economy."  She most recently received the Northeastern NY YWCA Women of Achievement Award.
Jessica Reichard, Fleet Availability Engineer, GE Renewable Energy
Jessica Reichard is a fleet availability engineer (FAE) for GE Renewable Energy. In this role, Jessica provides technical support to technicians and customers at 14 wind farms with 926 turbines in the Midwest, Maine and Canada. The FAE team has moved GE's turbine availability from 93.2% in 2005 to over 98% for the past two years – the best turbine availability in the industry! Prior to working at GE, Jessica worked for MTI Micro Fuel Cells in Albany, and UTC Fuel Cells in South Windsor, Connecticut, as a product design engineer. She has a Bachelor of Science in Mechanical Engineering, and a Master of Science in Engineering Science and Management, both from Rensselaer Polytechnic Institute.  Jessica has been involved with WoWE since the start of the Capital District Chapter in 2010.
Adrian Skinner, Technology Faculty Program Director, Excelsior College

Before coming to Excelsior College, Adrian was a senior specialist at GE for nearly two years. There she instructed internal technicians, business leaders and customers on theoretical and hands-on training for wind energy. Before that, she was one of two leads for GE's Renewable Operation Center charged with monitoring and operating over 3000 GE Wind Turbines. A veteran of the United States Navy, Adrian served in Operation Enduring Freedom aboard the USS Enterprise as a nuclear electrician, before being honorably discharged as an E-6. A member of the Schenectady Chapter of Women of Wind Energy (WOWe) and the GE Women's Network and Veteran's Network, Adrian graduated from Excelsior College with a bachelor of science in Technology and recently completed her MBA in project management from Grantham University.
Organizer
Excelsior College http://www.excelsior.edu is a regionally accredited, nonprofit distance learning institution that focuses on removing obstacles to the educational goals of adult learners. Founded in 1971 and located in Albany, NY, Excelsior is a proven leader in the assessment and validation of student knowledge. It offers more efficient and affordable access to degree completion through multiple avenues: its own online courses and college-level proficiency examinations, and the acceptance in transfer of credit from other colleges and universities as well as recognized corporate and military training programs. Excelsior College is accredited by the Middle States Commission on Higher Education.