Description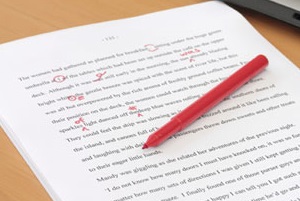 As a veteran, the transition from the military to student roles can be difficult. One of the challenges you may encounter is how to effectively convey your thoughts and ideas in writing to fulfill class assignments.
In this informational webinar, Excelsior College writing experts will explore how veterans can overcome the most common writing struggles and outline resources and services available to both the general public and Excelsior students to help veterans sharpen their skills and find success in college.
In particular, this webinar will address, a number of key areas including:
Generating topic ideas both with and without research

Developing a thesis and/or focus

Essay Organization

Integrating and citing source material

Using appropriate language and formal tone

Effective revising and editing habits (and knowing the difference)
In addition, Excelsior experts will outline educational writing resources freely available to the general public, including Grammarly and both the Excelsior College Online Writing Lab (OWL) and the ESL Writing Online Workshop (ESL-WOW) as well as Smarthinking, which is open to Excelsior students.
Organizer of Excelsior College Veteran Web Series: How to Improve Your Writing
Excelsior College http://www.excelsior.edu is a regionally accredited, nonprofit distance learning institution that focuses on removing obstacles to the educational goals of adult learners. Founded in 1971 and located in Albany, NY, Excelsior is a proven leader in the assessment and validation of student knowledge. It offers more efficient and affordable access to degree completion through multiple avenues: its own online courses and college-level proficiency examinations, and the acceptance in transfer of credit from other colleges and universities as well as recognized corporate and military training programs. Excelsior College is accredited by the Middle States Commission on Higher Education.