Description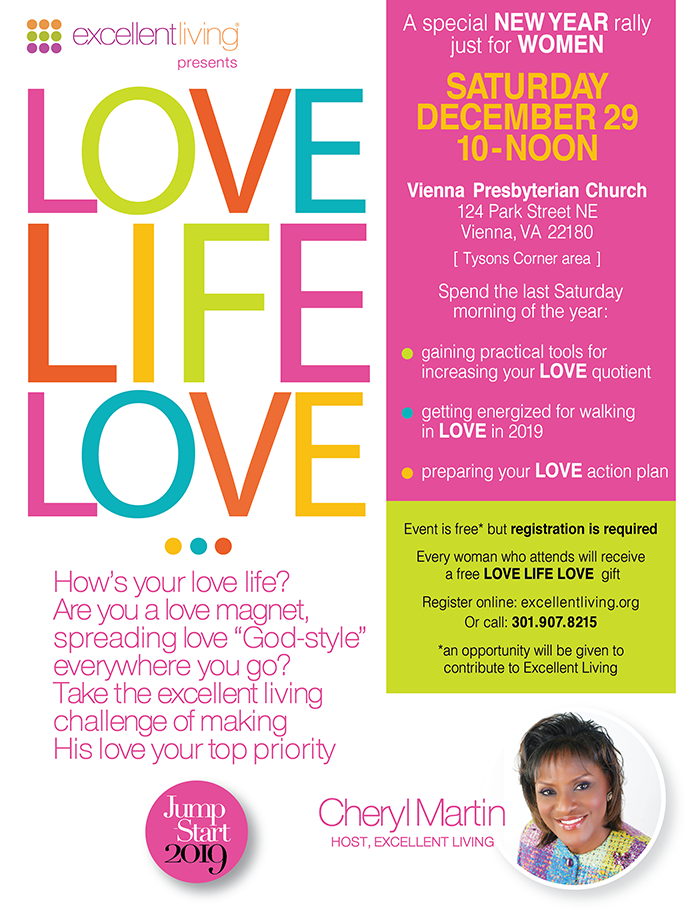 Ladies...do you long to experience and express REAL LOVE? This event will inspire you to reflect the kind of love that Jesus modeled…authentic and life changing. That's the kind of love we should be known for in our homes, churches, and communities. At LOVELIFELOVE you will walk away with powerful insights that will aid you throughout the year. Plus, you'll be in great company with other women who desire to enhance their love life in 2019.
You'll hear an inspiring talk from encouragement coach, Cheryl Martin, and spend time working on your personalized LOVE action plan. You'll enjoy great music by versatile soloist, DeJuana Small. Plus, you'll receive a free resource that will enhance your LOVE LIFE in 2019. We just need you to complete your registration and tell other women about this empowering event.
Please help us spread the word by posting it on your Facebook, Instagram, and Twitter pages and personally encouraging your friends to come. It's too good to keep it to yourself!
We look forward to seeing you on December 29! This is the best way you can spend the last Saturday morning of 2018…by preparing for a 2019 filled with love.