Excellent Edventure with Jennie Magiera
Description
SURN and CILD invite you to join us for an Excellent Edventure!
Excellent Edventure is a one-day innovation conference designed especially for school teams, leaders, technology teachers, and classroom teachers. We encourage teams to come together, plan together, and leave with new ideas for this school year.
The morning features a keynote and innovation workshop led by Jennie Magiera, the Chief Technology Officer for Des Plaines School District 62, previously the Digital Learning Coordinator for the Academy for Urban School Leadership and a Chicago Public Schools math teacher. A White House Champion for Change, Apple Distinguished Educator, Google for Education Certified Innovator and TEDx Speaker, Jennie has been working to redefine teaching and learning through innovative new practices. In her book, Courageous Edventures, Jennie charts a course to innovation using educational technology.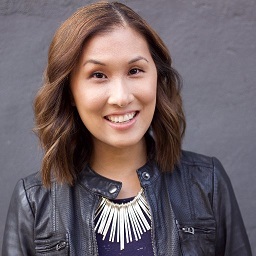 After lunch we will roll up our sleeves and dive into deeper learning big ideas as we think about experiences our students need to be future ready. Participants will identify specific aspirations they have for innovation and deeper learning in their classrooms and schools and work in teams to move from aspiration to behavior and action right now. This will be an active, participatory, and results-focused workshop.
Ticket options are available with or without a copy of Courageous Edventures, but we're excited to offer the book at a significant discount off the retail price. Select the option with the book included and pick it up at the registration table on the morning of the workshop. You can also purchase additional discounted copies for your school or colleagues.

SURN Divisions:
Accomack County
Colonial Beach
Essex County
Franklin City
Gloucester County
Greensville County
Hampton City
Hopewell City
Isle of Wight County
King and Queen County
King William County
Lancaster County
Mathews County
Middlesex County
New Kent County
Newport News City
Norfolk City
Northampton County
Northumberland County
Petersburg City
Poquoson City
Portsmouth City
Richmond County
Southampton County
Suffolk City
Surry County
Town of West Point
Williamsburg/James City County
York County


Refunds will be processed up to one week before the conference.
Substitutions may be made if a participant can not attend. Please contact the organizer with the new attendee information.
More information or questions: SURN@wm.edu or call (757) 221-2353