Excellence in Schools Summit: Correlations between Fitness and Academic Suc...
Location
Red Hawk Elementary & The Arvada Center for the Arts and Humanities
6901 Wadsworth Blvd.
Arvada, CO 80003
Description
::Registration Closed::
contact organizer if you would like to attend
Join the St. Vrain Valley School District and Red Hawk Elementary in Colorado as we explore how schools nation-wide are improving academic performance through physical movement and wellness. Attendees can expect meaningful and cutting-edge coverage on the links between fitness, nutrition and academic success.
School Exemplars × Technology Strand × Wellness Policy Panel × Garden Implementation × Roundtable Planning Sessions × Parent/Teacher Forum × Red Hawk Movement Tool Kit ×
.5 Graduate Course Credit
Agenda
Thursday Evening, April 25 5:00pm-8:00pm
Kick-Off Dinner
Red Hawk Elementary School
1500 Telleen Avenue Erie, Colorado
The night includes Dinner, Dynamic Speaker Kim Bevill, tours of the LEED Gold Certified Red Hawk building and of the garden.
Friday, April 26 8:00am-5:00pm
All day Summit
The Arvada Center for the arts and humanities
6901 Wadsworth Blvd. Arvada, Colorado
Break out sessions include: 100 Mile Club, BOKSkids, My School in Motion, Red Hawk Movement, Sqord, The Walking Classroom, Adventure to Fitness, Larry Kinney, Kelley King, The Kitchen Community, Playworks, Konami's Dance Dance Revolution Classroom Edition, Wellness Policy Panel with Panelists from LiveWell Colorado, Boulder County Department of Public Health, Colorado Children's Campaign, Denver Public Schools and the YMCA; Parent/Teacher Panel addressing the pragmatics of activity in schools, Roundtable Planning Sessions with school exemplar implementors, Red Hawk Garden Implementation session...Read on for descriptions!
Keynote Speaker:
John Ratey, MD, Author of Spark is an associate clinical professor of psychiatry at Harvard Medical School and Reebok's Ambassador for Active Kids. He is the author of numerous bestselling and groundbreaking books, including Spark, Driven to Distraction and A User's Guide to the Brain. Ratey's book Spark: The Revolutionary New Science of Exercise and the Brain, is the groundbreaking exploration of the connection between exercise and the brain's performance that shows how even moderate exercise will supercharge mental circuits to sharpen thinking and enhance memory.
Kim Bevill will kick off the conference Thursday night at Red Hawk Elementary. Bevill, founder of the education consulting group Gray Matters, weaves brain research and education together to create big results in the classroom. Her approach, using quick, effective and purposeful activities in the classroom has made her a leading resource for teachers looking to enhance learning activities.
Break Out Sessions
Nationally recognized for their innovative, impactful and scalable school-based programs that promote quality physical activity for children, six ASAP Competition winners join us to demonstrate their on-the-ground programs, and share front-line insights of how to best bring activity into a school.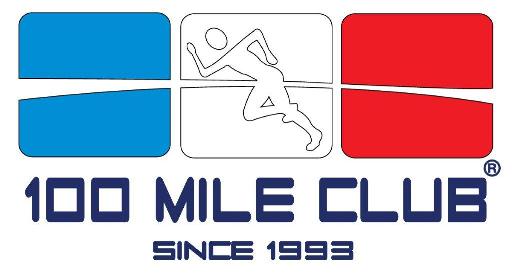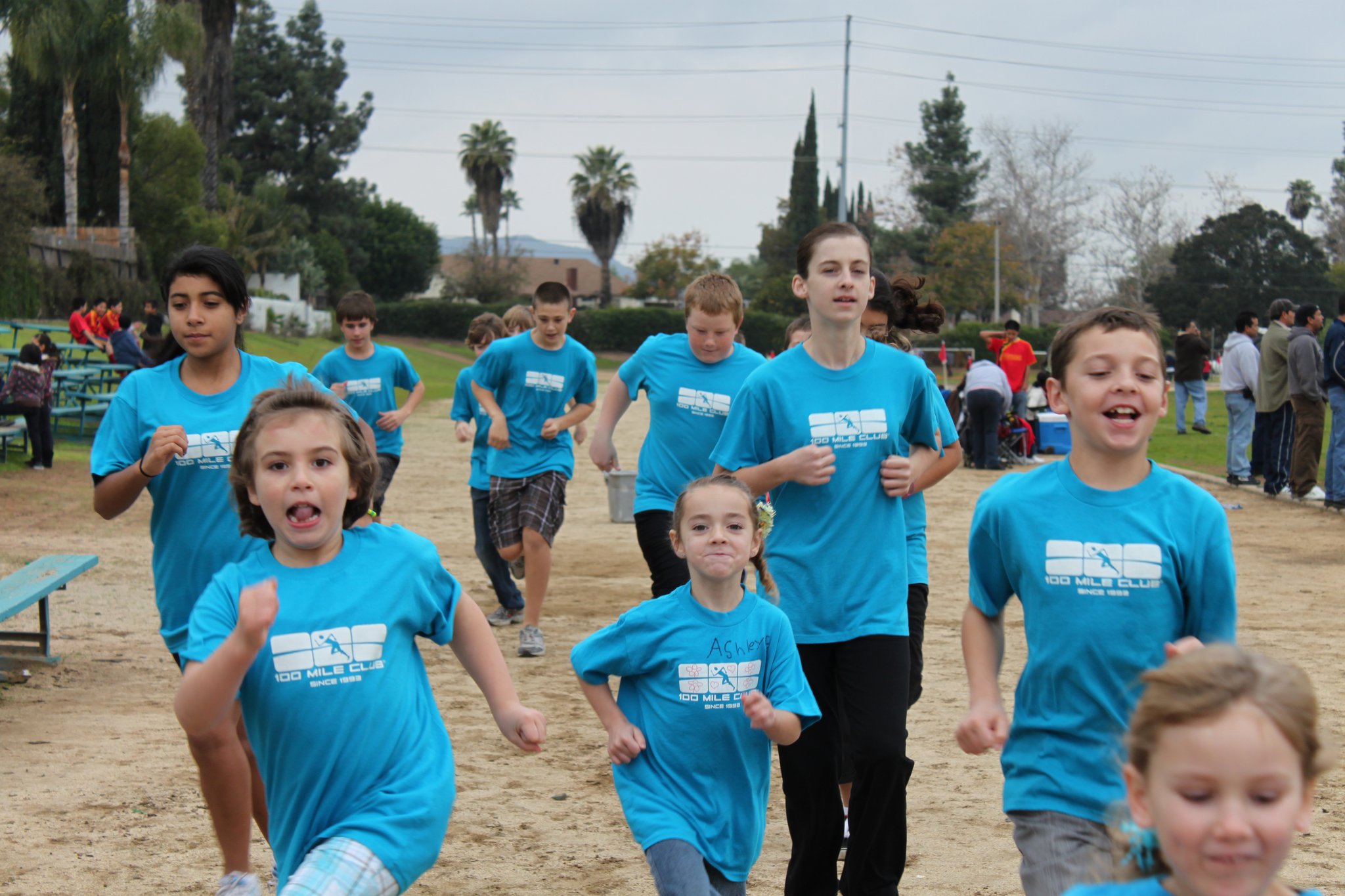 The brainchild of Kara Lubin, a special-education teacher who had a classroom full of students who couldn't sit still. Lubin started small, asking her kids to run every morning for 10 minutes. She noticed a difference in their behavior within a week; her classroom was full of more engaged and focused kids. Now, 20 years later the program will reach more than 30,000 students nationwide this year. Featured in Runner's World Magazine in January 2013, and recognized by ChildObesity180 as an ASAP Innovation's 2012 Grand Prize Winner for most innovative and scalable physical activity programs in the United States, The 100 Mile Club® founder, Kara Lubin will join us at the summit to share their story
BOKS is a revolutionary before school physical activity program backed by the Reebok Foundation. Founded on the principle Active Kids = Active Minds, BOKS was created by a group of Moms after reading Dr. John Ratey's book Spark, which states that "exercise is the single most powerful tool that we have to optimize the function of our brains." The goal of the BOKS program is to enhance academic performance and the overall health of kids through physical activity. The uniqueness of the program is that it takes place before school begins and studies have shown that exercise before school is the key to improving classroom performance and behavior. The program, which is free to download, is simple to implement, is run by moms, dads, P.E. teachers and all other types of volunteers in local communities, and takes place two or three mornings a week - around 45 minutes per class. BOKS is currently in 165 schools around the world and to bring BOKS to your community, all you need to do is go to BOKSKids.org for the step by step guide.
My School in Motion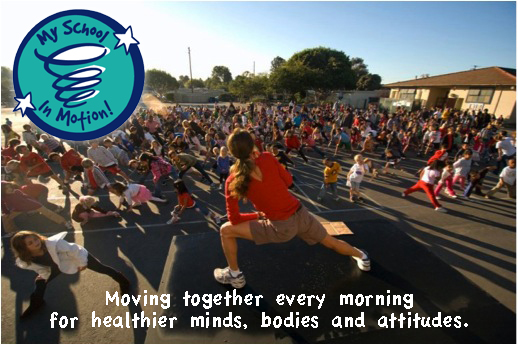 Every morning at 8:11 when the first bell sounds, Overland Elementary School's entire student body overflows onto the blacktop for 15 minutes of group exercise set to music Using no equipment, the kids follow over 65 preset routines that incorporate cardio, plymotetrics, yoga and stretching exercises. These movements combine mental thought and movement, and the whole time the kids are moving, they are learning about nutrition, health and wellness, setting them up for lifetime changes. Featured in Michelle Obama's Let's Move blog, regional winner of the Active Schools Acceleration Project for innovative school programs, and 2010 winner of the Governor's Council on Physical Fitness and Sports Spotlight Award, the program is now in its fourth year, and has expanded to other schools. Join program creator, Apryl Krakovsky as she takes us through the curriculum that keeps everybody moving, every single day.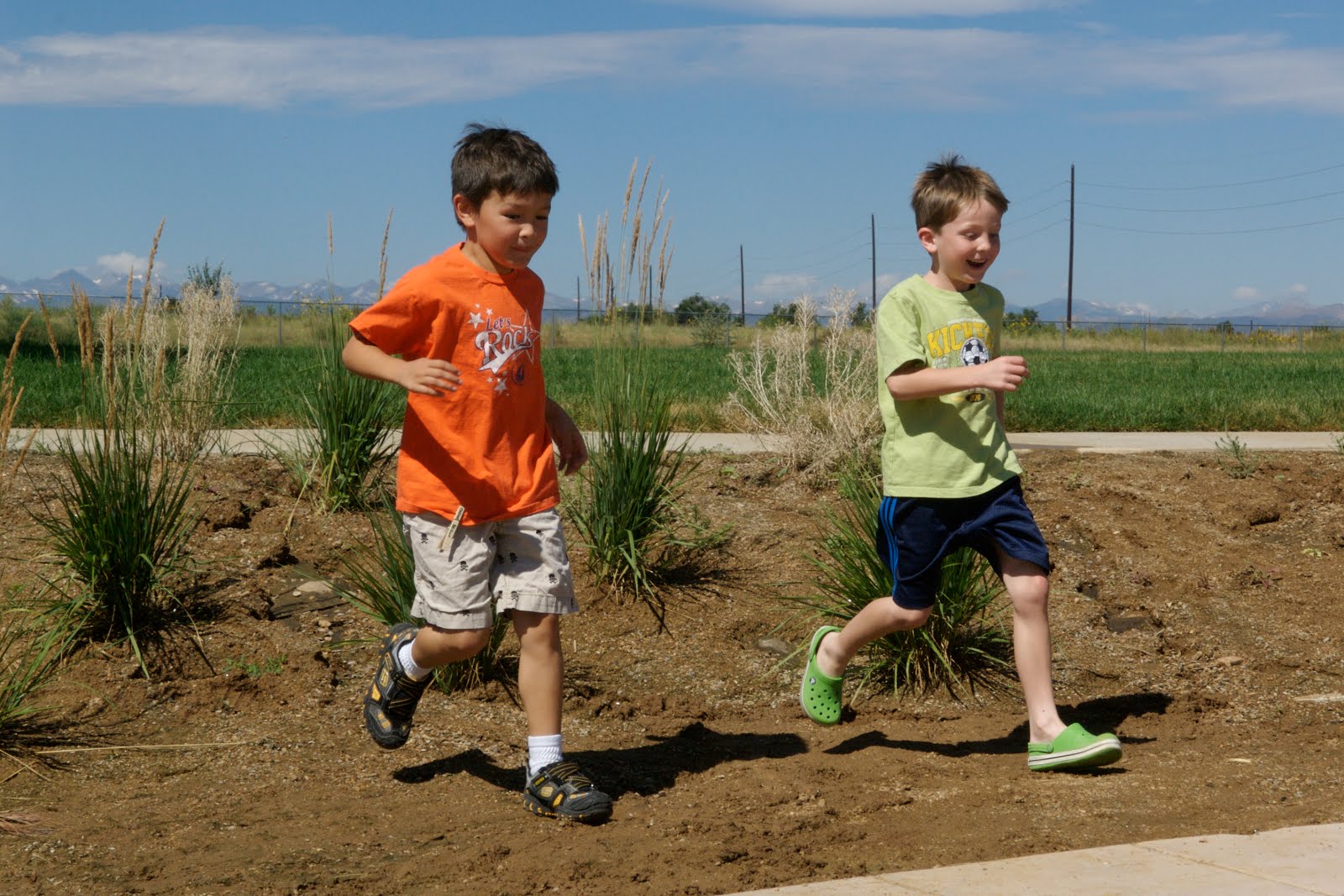 Every day Red Hawk Elementary students work out rigorously for 40 minutes in addition to PE class and recess. Following a 3-day movement rotation, and culminating in 'All-School Movement' on Fridays, the exercises are designed to get hearts pumping! Incorporating energizers directly in the classroom before academically challenging pieces of the kids' day means high achievement and high energy. Join Principal Cyrus Weinberger and PE Teacher Tanya Peal as they share the program that won national acclaim as ASAP Innovation's 2012 Grand Prize Winner for most innovative and scalable physical activity program in schools.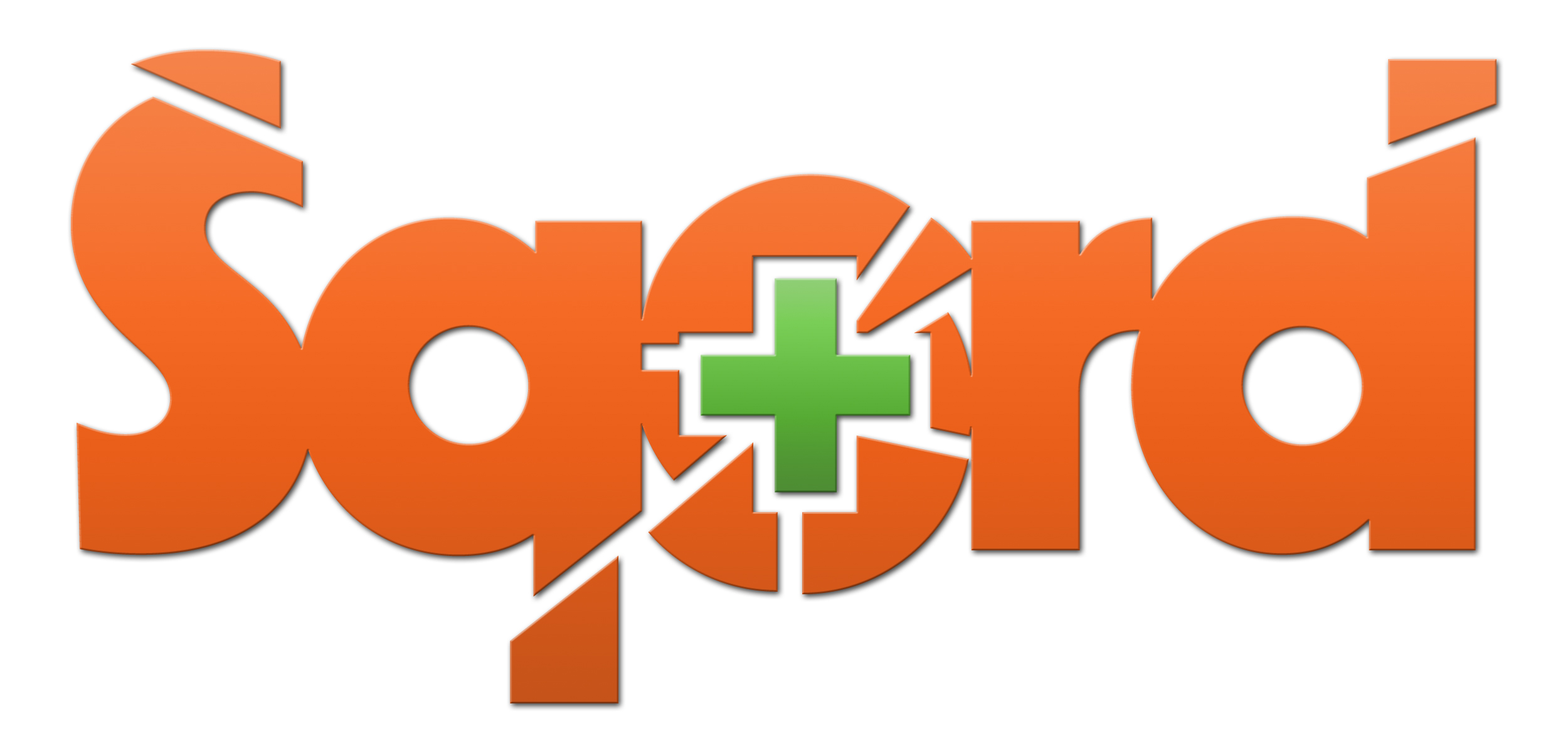 The summit includes founder and CEO of Sqord, Coleman Greene. A pioneer in fitness Gamification for kids, Sqord has developed a social media application that pairs physical activity with an online platform that allows kids a fun way to interact, compete and earn points with each other for being active. Greene will talk about revolutionizing the gaming world and what Sqord is doing to motivate kids to move.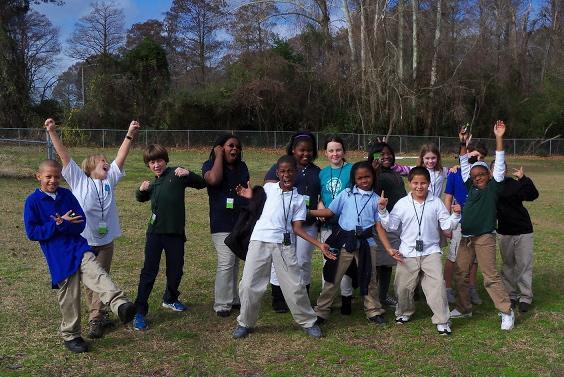 Laura Fenn, an educator for 15 years, noticed a strong correlation between her fifth graders' academic performance and the amount of physical activity they regularly had. She came up with a way to get her students the exercise they desperately needed without sacrificing instructional time. The walk, listen and learn program was an instant success in her classroom - her students' achievement scores improved, most noticeably her struggling students made the most gains, and Fenn dedicated herself to writing and producing national standards-aligned podcasts. Today, thousands of students across the country are active learners as they walk briskly while listening to these educational and entertaining podcasts. Join The Walking Classroom founder Laura Fenn, M.S. Ed, as she presents The Walking Classroom.

Adventure to Fitness is a children's wellness company working to battle childhood obesity through fun, educational fitness – in school and at home. The secret formula? Healthy Minds + Fit Bodies = Happy Kids! The educational fitness program provides interactive fitness videos for FREE to classrooms nationwide via online streaming. The Adventure to Fitness Home Program complements the classroom resources, helping families learn how to stay fit, eat right, and be well through online educational fitness content and animated videos. The center piece of the resource is a series of 30-minute videos that get kids moving, learning, laughing, and exploring their world. Each interactive episode is an exciting journey around the globe that integrates physical activity with health instruction and curricula-aligned lessons in math, science, social studies, and language arts. The program has been adopted by elementary schools in all 50 states and reaches up to 5.5 million kids per week, making it the #1 educational supplement in the country. The Adventure to Fitness presentation will cover the childhood obesity epidemic and the demonstrable benefits for students whose schools incorporate physical activity within the school day.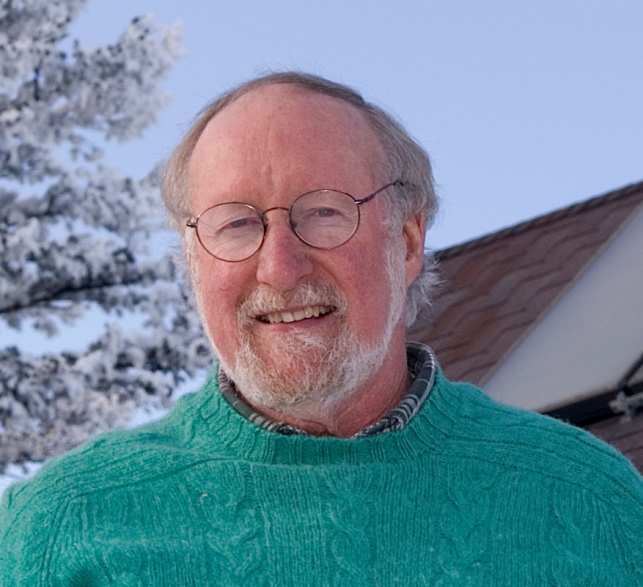 Larry Kinney: Principles and Practices in Educating the Youth to Sustain a Fragile Planet
Raising good food year around in an energy-efficient, environmentally-appropriate fashion is rarely achieved. However, recent advances in building science have resulted in greenhouses that can produce fresh vegetables and fish year around using only sunlight for heat and growth. This session covers both this breakthrough technology and associated curriculum development for a classroom/greenhouse project planned for Red Hawk Elementary.
Insights from attendees will be sought and opportunities opened by this trailblazing project will be broadly shared in the educational and research communities.
Larry Kinney is the President and Chief Technology Officer of Synergistic Building Technologies, a Boulder, Colorado firm dedicated to developing sound, innovative, energy-saving technologies. Larry did undergraduate work in Physics and holds a PhD in Philosophy. He has taught at the high school, university, and graduate school levels in both the US and France. Active in energy conservation research for four decades, Larry has authored over 200 publications and reports to clients in the energy area and is the co-holder of four patents in the daylighting and fenestration fields. He is currently involved in developing close-to-zero-carbon footprint food and heat-producing greenhouses whose design features are applicable to a range of building types, both new and retrofit.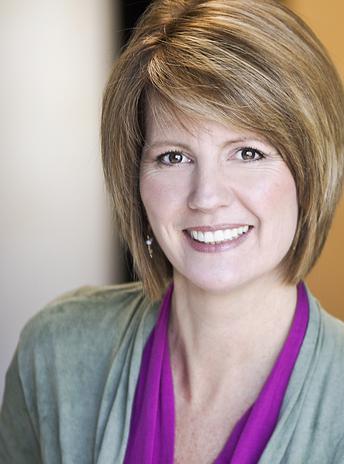 Kelley King is an author, educational consultant, international speaker and certified online instructor. She is a Master Trainer for the Gurian Institute and is a professional development consultant for the St. Vrain Valley School District. Kelley draws on her 27 years of experience in education, along with her specialized knowledge of science and pedagogy, to help schools around the world close gender achievement gaps. As an award-winning school principal in Boulder Valley, Kelley led her own staff to close the gender gap in reading and writing in just one year and has had her school's success featured on The Today Show, in Newsweek magazine, in Educational Leadership, and on National Public Radio, among others. Kelley has co-authored two book (with Michael Gurian and Kathy Stevens) titled, "Strategies for Teaching Boys & Girls: Elementary-Level" and "Strategies for Teaching Boys & Girls: Secondary-Level." Kelley's third book, "Writing the Playbook: A Practitioner's Guide to Creating a Boy-Friendly School," just released last month and is available for purchase in the Exhibitor's Hall. More information about Kelley can be found at www.boyfriendlyschools.com.

The Kitchen Community, a 501c3nonprofit, is bringing Learning Gardens to schools across the U.S. to combat childhood obesity and improve academic performance. Learning Gardens are attractive outdoor classrooms and experiential play spaces that connect kids with real food. The Kitchen Community has provided 55 Learning Gardens to schools in Chicago, Denver, Boulder, Los Angeles, Boston and Springdale, Arkansas and received support from Colorado Governor John Hickenlooper, Chicago's Mayor Rahm Emanuel, JPMorgan Chase, and Tom Boasberg, Superintendent of Denver Public Schools, among others. On December 16, Mayor Rahm Emanuel committed to provide $1MM towards Learning Gardens in Chicago in 2013.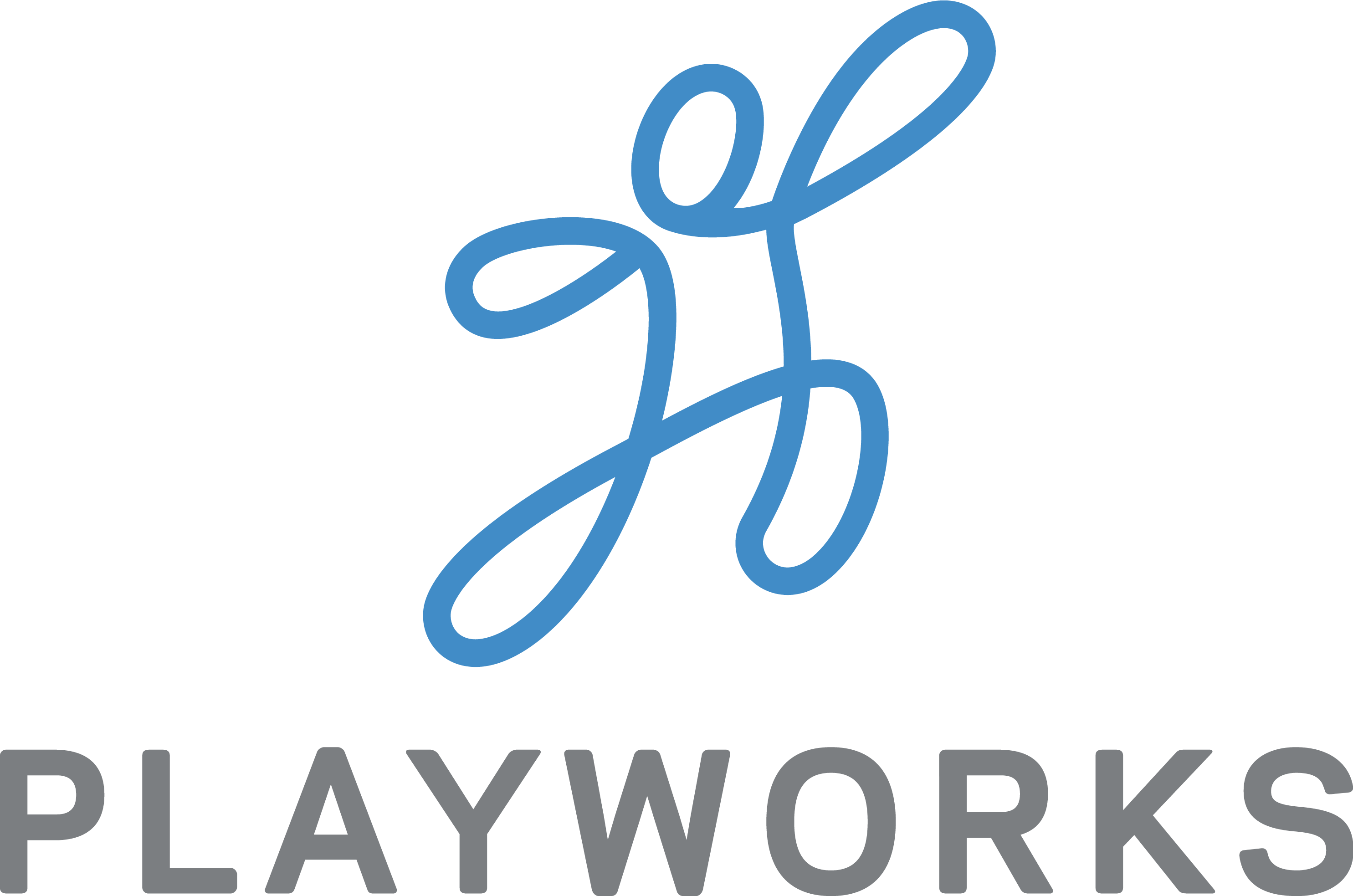 Playworks is a national nonprofit organization that transforms schools by providing play and physical activity at recess and throughout the school day. Through our on-site direct service and trainer-led professional development workshops, Playworks restores valuable teaching time, reduces bullying, increases physical activity and improves the school and learning environment.
Playworks Training's methodology is based on over 16 years of evidence-based success. Teachers at Playworks schools report fewer incidences of bullying, regained classroom time and improved student behavior. With our professional development workshop programs, participants learn how to facilitate effective group management, implement recess and after-school games, promote quick conflict resolution tools and perform positive and playful game facilitation. By instilling youth development principles within each game, strategy and discussion, our workshops provide participants with tangible tools they can immediately implement into existing programming. Training participants return to their schools with skills to shift behavior on the playground, resulting in fewer discipline incidents and more positive student engagement on the playground and beyond. This session is relevant to any principal looking for ways to transform their recess playground and overall school climate.


Konami's DDRCE is the latest release in the DanceDanceRevolution (DDR) genre of games. With the new release of the DDRCE, players are not only capable of developing dance and physical fitness concepts, but they are able to track their progress and assess personal goals. Konami found a healthy solution for fun fitness! The DDRCE is the first active game developed specifically for the physical education classroom. The DDRCE is capable of connecting up to 48 wireless dance mats to one PC. By placing students randomly in teams, the system fosters unique, personal interaction among students that encourages social interaction and the development of team- building skills. The DDRCE provides the teacher with data tracking capabilities including scores, body mass index (BMI), calories burned and step counts for every student. The website Konami designed and developed specifically for the DDRCE product allows for parents, students, and teachers to not only network together, but to access the collected data with accompanying reports. It is incredibly fun with the benefits of increasing physical activity levels and developing physical, cognitive, and behavioral skills.
Dress Code
Tennis Shoes. We know, it's a summit, not a 5k, but don't be surprised if you are inspired to get up out of your seat and move!* Think, less passive, more engaging sessions!
On the Menu
Only fresh, nutrient-dense brain-boosting foods served here. (We want you to remember what you've learned.) And you'll be hungry: there is a 100% chance that you'll get your heart pumping!* (see: dress code)
Getting There
Fly into DIA, stay smack-dab between Downtown Denver and Boulder, Colorado. Our conference shuttle will take you to and from Aloft Broomfield hotel to Red Hawk Elementary for the Thursday evening opening kick-off. Aloft is giving our attendees a $129/night rate, and will extend it through the weekend, should you wish to stay..click to book Other area options: Louisville Courtyard Marriot, Hampton Inn, La Quinta.
and...a big Thank you to our sponsors!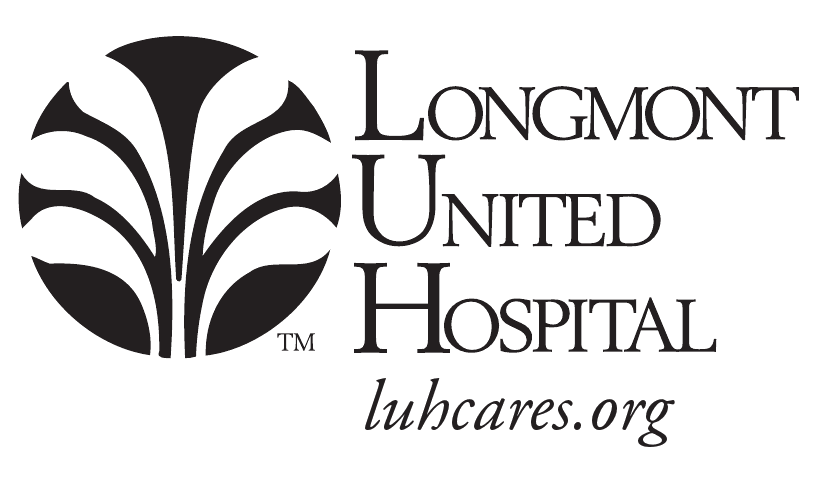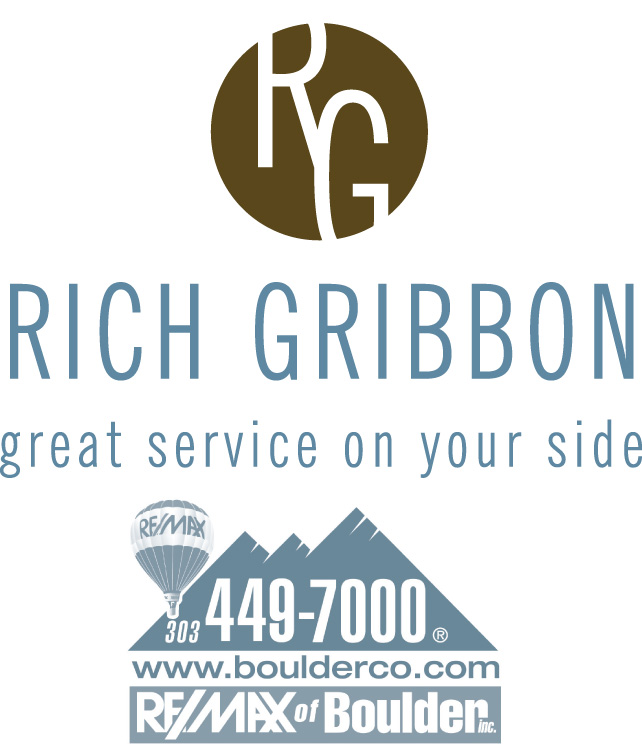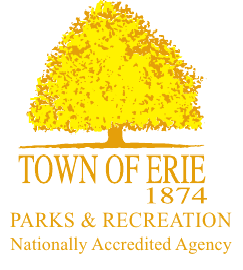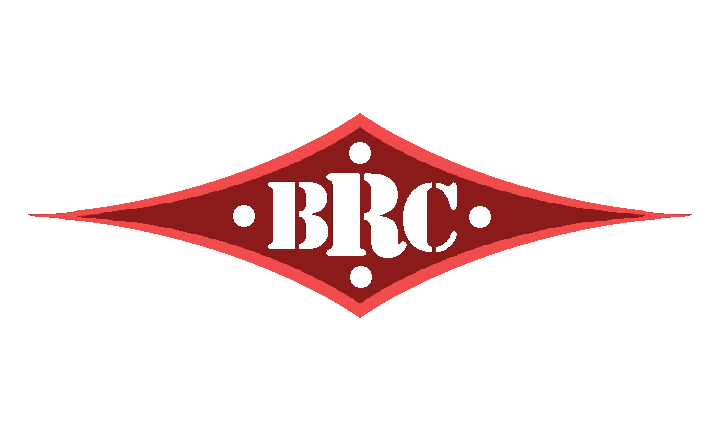 *Warning: these exercises are designed for all ages and ability levels. Participation in these exercises may result in increased focus and retention. Participation in this conference will result in a marked increase of inspiration and motivation to boost your kids' brainpower, and the know-how to do so.