Multiple Dates
EXCELerate Women's Business Summit & Awards
Sales Have Ended
Registrations are closed
Thank you for you purchase!!!
Sales Have Ended
Registrations are closed
Thank you for you purchase!!!
Description
2 Great Events! One Amazing Day!
Join women business leaders, supplier diversity colleagues and potential customers from across the country as we kick-off our second annual EXCELerate Women's Business Summit & Awards Gala by day and close out with the inaugural Excel Awards & Scholarship Gala by night. We're mixing high quality networking, procurement introductions, workshops and dynamic speakers with heavy doses of southern hospitality and the essence of New Orleans—an unbeatable combination guaranteed to feed your bottom line!
---
BREAKFAST OF CHAMPIONS KEYNOTE SPEAKER

WBECSouth is pleased to welcome Shayla Rivera, Renaissance Woman, as our Keynote speaker for the EXCELerate Women's Business Summit & Awards Gala, September 21, 2017. She is an Aerospace Engineer & former Rocket Scientist with NASA turned Corporate Trainer, Int'l Speaker, TV & Radio Host, Comedian & Writer. As of 2017, Shayla is also Director of the ENGR[x] program and Professor of Practice for the College of Engineering at Texas A&M University.
For 24 years she has applied her humor & expertise as a speaker to help non-profits & educational programs. Clients include corporations and schools around the world, from middle school to college for students, parents & faculty. Shayla has appeared on numerous television programs and on Comedy Central. She is honored to have entertained U.S. troops in Iraq and around the world, and to have hosted many award gala's and fundraisers.
With numerous awards & accolades throughout her engineering, speaking & comedy careers Shayla is not easily placed in one category, she defines her own. Shayla's number one goal is to inspire through laughter.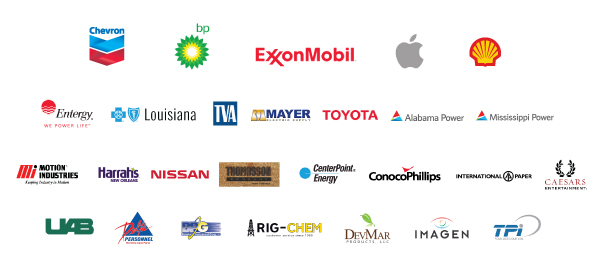 ---
September 20, 2017 - WEDNESDAY
4:00pm - 6:00pm - Early Registration | Galerie Booth, 2nd Floor
6:00pm - 8:00pm - WBEsRock! Welcome Reception | Foundation Room House of Blues (Ticket Required)

September 21, 2017 - THURSDAY
8:00am - Registration Opens | Galerie Booth, 2nd Floor
9:00am - Breakfast of Champions (New Orleans Style!) | Galerie 1, 2nd Floor
9:00am - Shayla Rivera Keynote | Galerie 1, 2nd Floor
10:00am - Real World Reunion: Supplier Diversity Season '17 | Studio 9, 2nd Floor
11:30am - WBE Forum Lunch & Learn | Galerie 5, 2nd Floor
1:00pm - MIX & MATCHmaker | Salons F, 3rd Floor
7:00pm - Cocktail Reception | Salon A, 3rd Floor
8:00pm - EXCELawards 2017 | Salon A, 3rd Floor


Conference Hotel - New Orleans Marriott CLICK HERE to reserve your room today!!