Description
The EXCELerate Women's Conference is a 2-Day Immersion Experience designed to show women to step into the destiny, the calling and the mission for their lives. Through this transformational event, you'll learn how to uncover, unlock, & unleash the authentic, talented, powerful woman that's within you. We have assembled renown speakers and experts in personal development, business, career management, branding, finances and wellness. This is a conference you don't want to miss. REGISTER TODAY!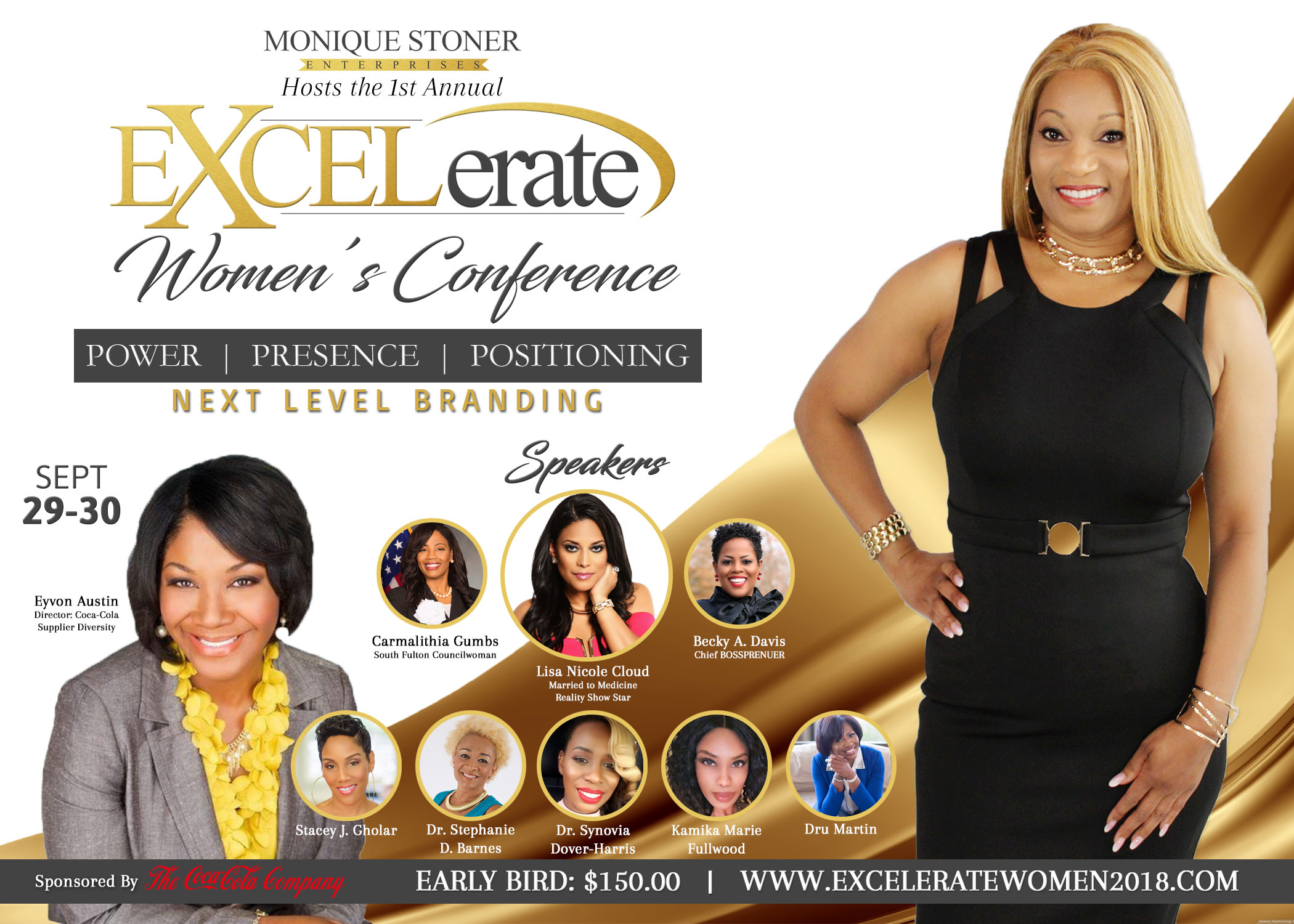 The EXCELerate Women's Conference Speakers/ Presenters include:
Monique Stoner, President & Founder, EXCELerate Global Women's Network

Eyvon Curry Austin, Director, The Coca-Cola Company, Supplier Diversity

Lisa Nicole Cloud, Elite Marketing Group & Married to Medicine Reality Show Star

Becky A. Davis, Chief Bosspreneur & Motivational Speaker

Councilwoman Carmalitha Gumbs, City of South Fulton

Dr. Stephanie D. Barnes, Executive Coach, Attorney and Business Strategist

Dr. Synovia Dover-Harris, President, A2Z Publishing

Stacey J. Gholar, President, Live365 Empowerment

Kamika Marie Fullwood, President, Fashion Des Femmes & Belle Muse

Dru Martin, Lifestyle Branding Expert & Beauty Consultan
This conference includes a full Itinerary of Workshops, Group Activities and a Power Brunch on Sunday, Sep 30th. The full Itinerary will be available in the coming days on the official conference website.