Description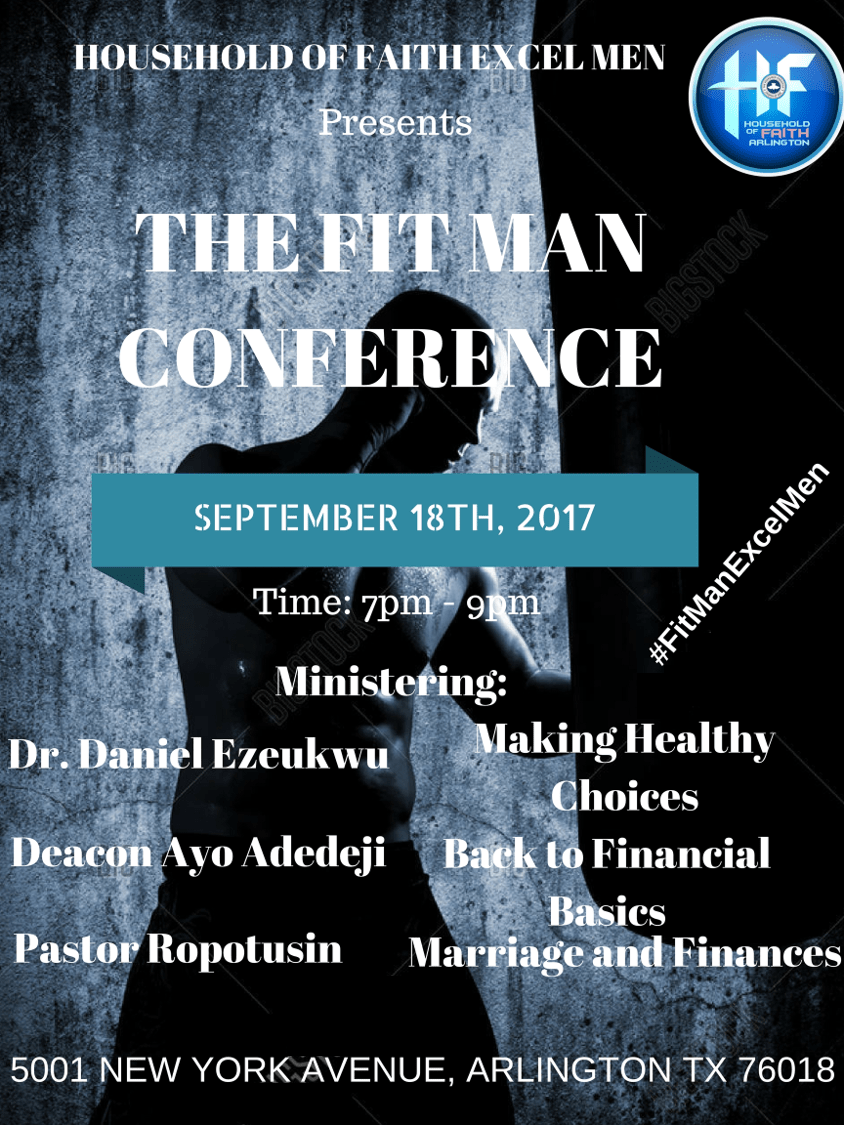 This is an all mens empowerment summit for young men and men of ages 15+ on September 18, 2017.
The event is going to a powerful summit with topics on how to be fit and whole in all areas of our lives. We will talk about walking in your purpose, understanding God's vision for manhood, and learning how to be fit and whole in our health, in our finances, in our relationships, and in our community. It's planned to be a very rich session with three speakers, as well as an interactive time of Q&A.
The host speaker is Pastor Ropo-Tusin, a pastor, business, life coach, entrepreneur, and mentor. He is a mentor, life coach, entrepreneur, an avid supporter of several local charities and has led several international missions in East Africa, where on-going work still thrives. The guest speakers are Dr. Dan Ezeukwu, a doctor whose successfull practice has helped thousands of men and families and Mr. Ayo Adedeji, a successfull businessman who has mentored others and has spearheaded many iniatives to improve the lives of men and families in his community.
Everyone is welcome to attend!
Immediately after the conference, there will be a men's fellowship hour from with delicious food. Do not miss this event. Invite all your friends, young men, and elders, and married men to attend this powerful event.