Excel for Genealogists

Saturday, January 25, 2020 from 1:00 PM to 3:30 PM
Event Details
Excel for Genealogists
January 25, 2020, 1:00 PM - 3:30 PM
with 
Stewart Blandón Traiman
The event is will be held in the CGS classroom
Stewart loves spreadsheets! He uses spreadsheets at work every day as an IT Manager. He is an expert in Microsoft Excel using it in genealogy quite frequently. Laying out all the data in Excel can help researchers see gaps in knowledge or correlations between data points. Breakthroughs can easily happen by visualizing data in spreadsheets.  Stewart shows many examples of his use of spreadsheets to track newspaper clippings, a vital records catalog, tracking ancestor addresses over time, and tracking whole families over many censuses. Stewart will teach how to use Excel filter, sorting, color coding, calculations and many other functions.
This is a hands-on class. Please bring a laptop with Excel loaded. We will only cover Microsoft Excel in this class. No other spreadsheet programs will be taught during this class.
Spreadsheets are fun!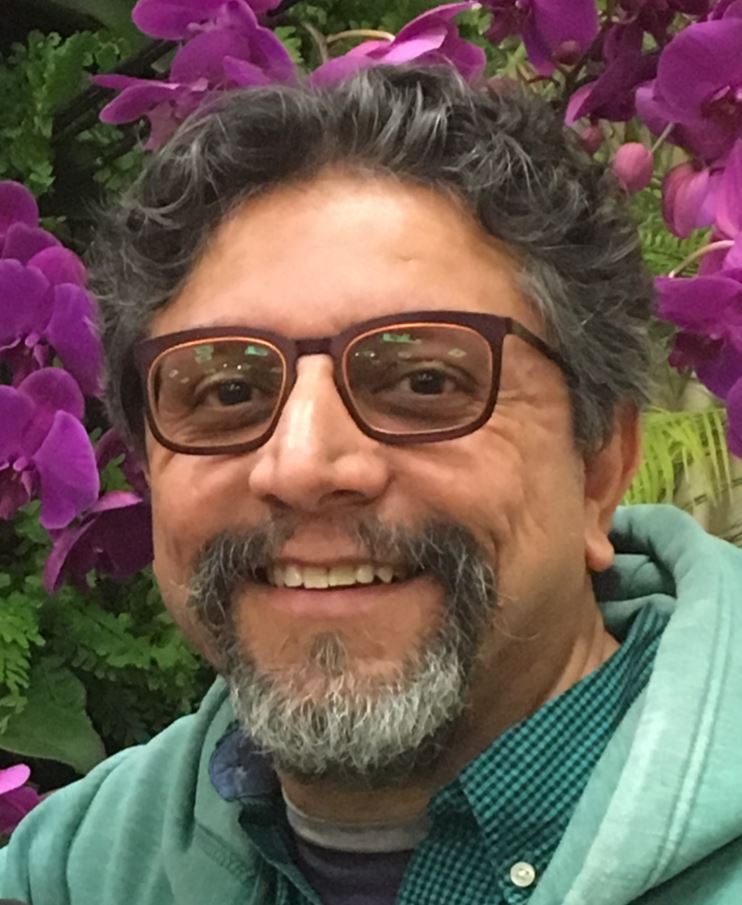 Genealogy has been an obsession for Stewart Blandón Traiman for 30 years. He began by interviewing parents, grandparents and other relations about his roots in Nicaragua. When he married Leland Traiman 28 years ago, he took on the new adventure researching Ukrainian and Polish Jews. Stewart has researched his children's origins back to the colonial United States.
 In January 2014, Stewart became a volunteer with CGS as the editor and publisher of the monthly electronic newsletter. He joined the Board in 2015.
Stewart just launched his own genealogy practice, Six Generations.
REGISTRATION INFORMATION:
Pre-registration is required. Class size is limited so register early to confirm your seat. Walk-ins will not be admitted.
CGS members enjoy reduced admission, $10.00*.
Non-member admission fee is $30.00* and can be applied towards a new one-year CGS membership the day of the class.
PAYMENT OPTIONS:
Credit card payments will be processed by Eventbrite.
*Event fee is non-refundable.
When & Where

California Genealogical Society & Library
2201 Broadway, Suite LL2
Oakland, CA 94612


Saturday, January 25, 2020 from 1:00 PM to 3:30 PM
Add to my calendar
Organizer
   Connecting people to their diverse family heritage

Whether you have Gold Rush ancestors or have no family connection to California, you will find extensive support for your genealogy research at the California Genealogical Society (CGS) in Oakland. The society offers research services, online indexes and databases, and a research library housing over 38,000 reference materials from California, the United States, and around the world. CGS is a 501(c)(3) nonprofit corporation. The library is conveniently located in Uptown Oakland, one block north of the Paramount Theatre, at 2201 Broadway, Suite LL2. We are three blocks from the 19th Street BART Station.
Phone: (510) 663-1358 
Non-Discrimination Statement
The goal of the California Genealogical Society is to connect people to their family heritage and to promote a spirit of diversity and inclusivity for our members and patrons. The California Genealogical Society does not tolerate discrimination in any form. 
Courtesy Request
In order to maintain a welcoming and healthy environment, please refrain from using scented products at CGS events or in the library.
Photography Notice
California Genealogical Society (CGS) may take photographs, audio recordings, and video footage in our library, classrooms or events for historical records or publicity purposes.  If you do not want to be photographed or filmed, it is the individual's responsibility to 'opt out' by notifying the event leader or photographer at the event.