Excel Conference Lagos 2018 | Host: Dr Glenn Arekion

Thursday, 24 May 2018 at 17:30

-

Saturday, 26 May 2018 at 09:00 (WAT)
Event Details
I am looking forward to May 2018 when we will host our very first Excel Convention in the great Nigerian City of Lagos. This is a dream becoming a reality. In 2017, I made my 105th trip in Nigeria and as you know I love going to this great nation and I have been going to Nigeria for 25 years.  I know that I am called to Nigeria.  I consider myself to be a Missionary to Nigeria. So I am super excited about this year's 1st Annual Convention in Lagos, Nigeria.
My guest this year is none other than 'God's Generals' author Dr Roberts Liardon who is a reservoir of information on the keys to the supernatural in the lives of the great preachers of the past.
The theme of our convention this year is 'Imparting the Supernatural in You.' I believe in the Supernatural and I have stated over and over again that, Powerlessness is the blight of the modern church. Today we have eloquence and information but no power to bring about change in people's lives.
You need to put these dates in your diary. Thursday May 24 thru to Sunday May 27. It is going to be a blockbuster.
Get ready for:
The release of the supernatural in you and through you

The stirring of the well of Revival

Special Day Sessions for Ministers
DAILY SCHEDULE OF EVENTS
Thursday 24 May
5pm | Supernatural Service
Friday 25 May
10am | Pastors and Leaders Conference
5pm | Supernatural Services 
Saturday 26 May
10am | Pastors and Leaders Conference
5pm | Supernatural Service 
Tell your friends and specially pastors about this great event. I promise you, it is going to be great. 
Your Host,
Dr Glenn Arekion
ABOUT DR GLENN AREKION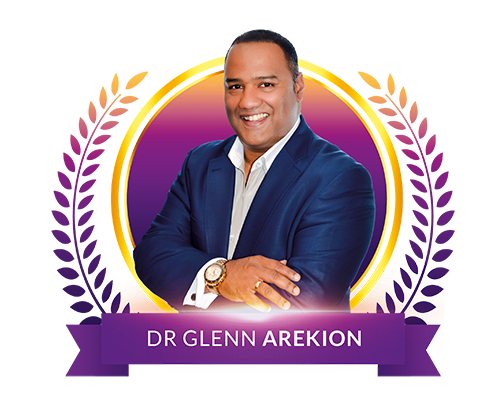 Glenn Arekion is a uniquely gifted teacher and a conference speaker, conveying the Word of truth in a simple yet dynamic and motivational way. His teaching gift enables him to make that which is complicated to become easy. With over two decades of experience, he travels extensively, building the believer's faith, releasing the supernatural and mentoring leaders, businessmen and companies, helping them fulfill their potential.
The author of more than 30 books, his teaching materials are sold in many countries and are very popular among those with a desire to grow strong in faith and experience great success. His television program, Faithlift, is aired on The Word Network across the USA and world wide. Faithlift is also aired on the Faith Channel all over Africa. 
Glenn holds a Master's Degree from Life Christian University in Florida and International College of Excellence, Chicago. He also holds three doctorate degrees (in theology, ministry and leadership) from the prestigious Destiny College, Florida and Faith Bible College.
Glenn is married to his beautiful wife, Rosanna (since 1990) and they have three children, Lisa, Ethan and Jodie. The family resides in Louisville, Kentucky.
ABOUT DR ROBERTS LIARDON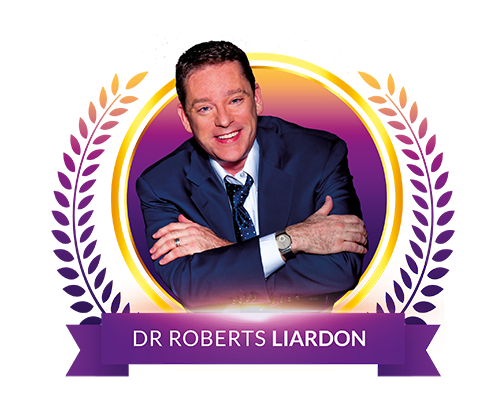 From a young age, Roberts Liardon was destined to become one of the most well known Christian authors and orators of the 20th century. He has, to date, sold over 15 million books worldwide that have been translated into more than 60 languages. Having ministered in over 125 countries to members of the public and world leaders, Liardon is recognized internationally and has experienced great success as an author, public speaker, spiritual leader, church historian, and humanitarian.
Roberts Liardon was born in Tulsa, Oklahoma, as the first male child born at Oral Roberts University. His career in the ministry began at a young age of 13, when he gave his initial public address. At 17, Liardon published the book, "I Saw Heaven", which catapulted him into the public eye. The book sold over 1.5 million copies and by the following year, he had become one of the leading public speakers in the Christian community all over the world. This established him as a leading Protestant Church historian, a role he carries with honor to this day. God spoke to Liardon and inspired him to write and produce a book series and DVD series entitled 'God's Generals'. Its mission is aimed to chronicle the lives of some of the leading Pentecostal and charismatic leaders. It was an immediate success and became one of the bestselling Christian DVD series in history. In 1990, Roberts Liardon moved to Southern California and founded his worldwide headquarters in Orange County. Here he started one of the largest Christian Churches and Bible Colleges in the region.
Roberts Liardon continues to speak to this generation of believers, and reaches out to those who are eager to read and learn relevant messages that draw the heart closer to God. For over 30 years, he has continued to complete a demanding speaking schedule along with writing books and mentoring a new generation of world leaders to effect change for the church and society. 
When & Where

Charis Event Centre
Kingsword, Behind Etal Hotel, Etal Avenue,
Off Kudirat Abiola Rd, Oregun, First Bank Bus Stop
Charis Event Centre | Etal Avenue | Behind Etal Hotel | Off Kudirat Abiola Rd | Oregun, Lagos


Thursday, 24 May 2018 at 17:30

-

Saturday, 26 May 2018 at 09:00 (WAT)
Add to my calendar