Examining Intersections of Blackness: Education, Law, Community, & Society
Description
We are excited to announce the 10th annual UCLA Black Male Institute (BMI) Think Tank! BMI's Think Tank began as a national effort to bring together practitioners, scholars, researchers, parents, and students to discuss community-relevant topics centered on how to improve educational experiences and opportunities for Black males.
Join us as we reflect on BMI's work over the last decade and raise awareness about the intersectional dimensions of racial injustice that must be addressed to enhance the lives of all youths of color, specifically girls of color.
Distinguished keynote speaker, Professor Kimberlé Crenshaw will examine how structures of power use identity to exclude and privilege, and explore how intersectionality can guide our work in uplifting marginalized communities.
We invite educators, students, lawmakers, community organizers and professionals of all backgrounds to be part of this conversation with us!
BREAKFAST & LUNCH WILL BE PROVIDED!
Parking in Sunset Village (SV) parking structure. UCLA Parking Pay Stations give you short-term parking options in lots and structures located throughout campus. Rates range from $1 for 20 minutes to $12 for the entire day.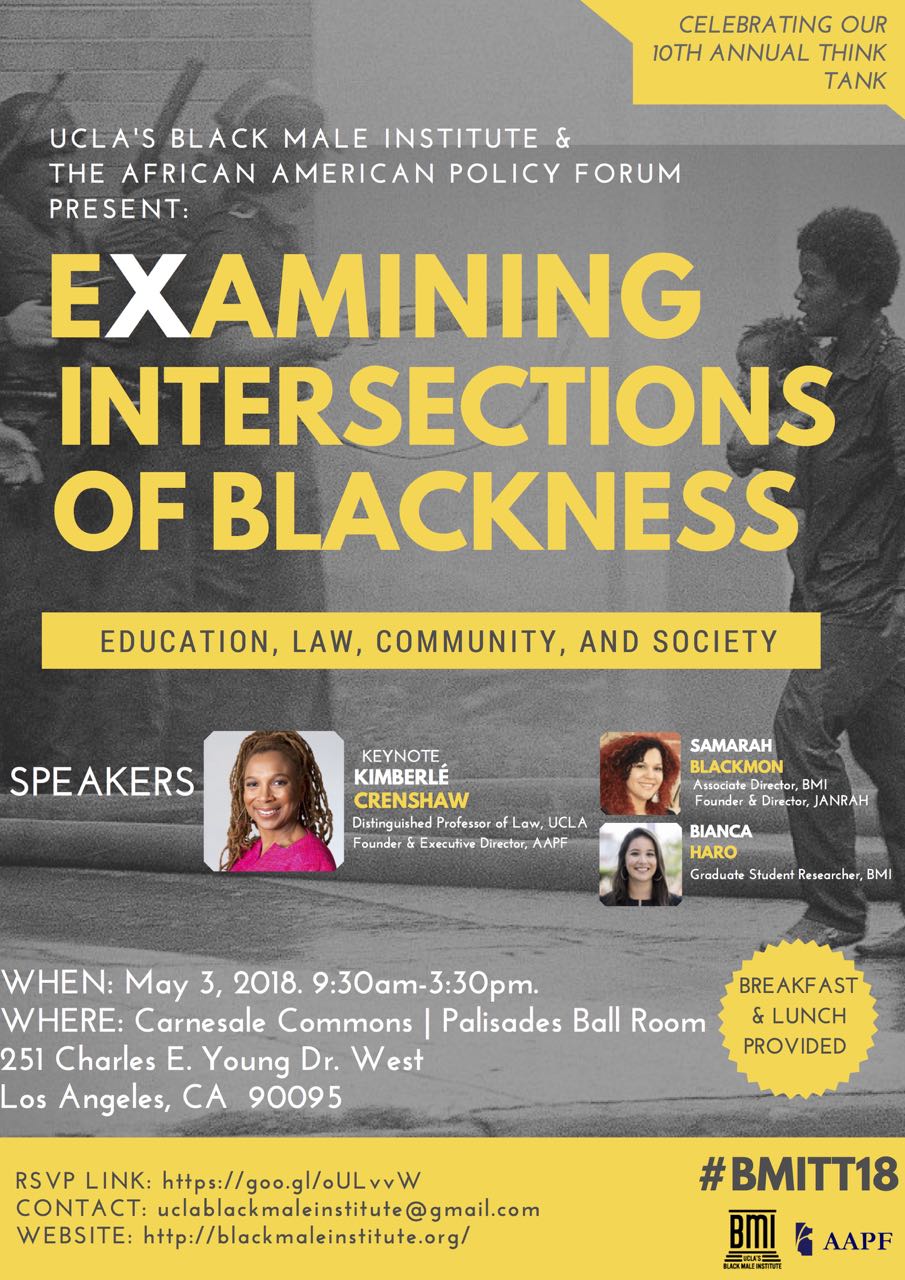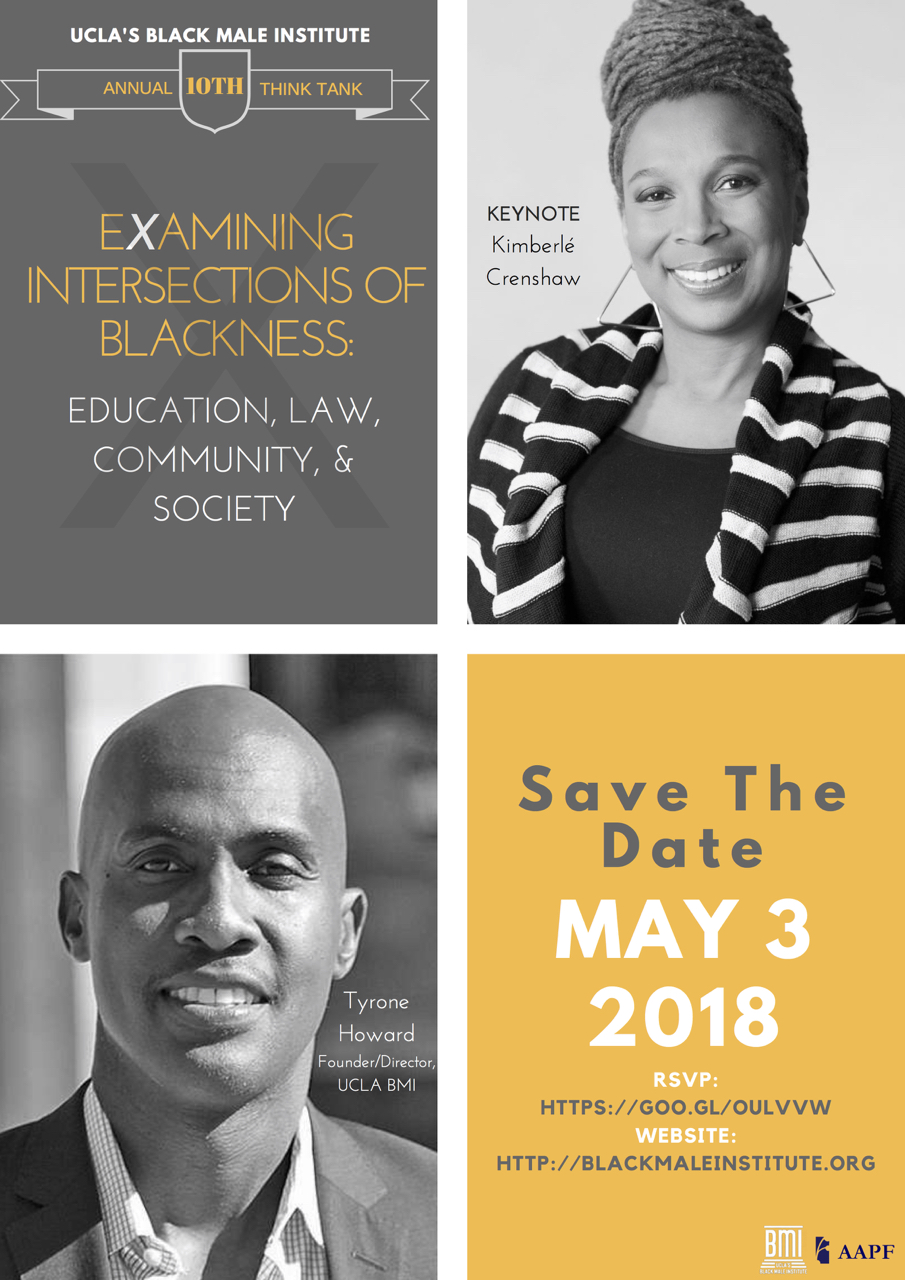 **UCLA Center X reserves the right to take photos at our events to use for marketing purposes in promoting our programs.**
Organizer of Examining Intersections of Blackness: Education, Law, Community, & Society
The UCLA Black Male Institute (BMI) is an interdisciplinary cadre of researchers, scholars, practitioners, community members, and policy makers dedicated to improving the educational experiences and life chances of underrepresented students of color, and Black men and women in particular. We consider educational settings to be critical spaces for developing informed action to address Black student persistence in schooling. We also recognize that the challenges that impact the academic success of Black men and women are manifold- be they economic, social, legal, or health related. As such, the BMI seeks to identify and promote practical interventions, reliable research, effective programs, best practices, and responsible policy innovations that are informed by interdisciplinary perspectives in order to improve the educational outcomes of Black men and women.