Description
The ExactTarget Social & Mobile product teams invite you to join us for brunch and a special presentation with TV personality Geof Manthorne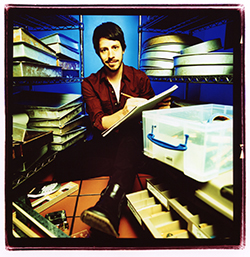 After a long night of "networking" in Austin we know you will be ready to recharge on Sunday. Stop by Walton's Fancy & Staple for mimosas, great food, and some of Austin's best coffee. And while you're there, go ahead and design a custom cupcake with TV's Geof Manthorne.
Space is limited to ExactTarget's product teams, customers, industry partners and social networkers so please RSVP promptly.


Where:
Walton's Fancy & Staple
609 West 6th Street
March 10th 10am to 1pm
Menu:
Assorted Quiche Station
Quiche Lorraine
Texas Chevre Quiche
Grilled Zucchini
Sweet and Savory Station
Mini banana nut loaves
Golden eggs
Assorted muffins
Savory kolaches
Shrimp and grits
Fruit and Cheese Station
Build Your Own Cupcake Station
Mimosa Station
Coffee Station
Register above using either your email or Facebook log in.