Classicists Dan-el Padilla Peralta and Johanna Hanink explore what the study of the ancient world offers the current moment.
About this event
Princeton University classicist Dan-el Padilla Peralta will be joined by Brown University classicist Johanna Hanink to discuss what, if anything, the study of the ancient Mediterranean has to offer us in this specific moment of calamity - the result and sum total of many earlier moments and histories of calamity, most notably the violences of the transatlantic slave trade and Euro-American settler-colonialism. In place of the knee-jerk rush in some circles to ostensibly emancipatory or liberatory uses of the "classical" past, they will consider the benefits of what Charles Mills has termed "the illumination of Blackness" or what Jacoby Adeshei Carter has singled out as a pressing need for canon-builders in philosophy: "a lively active oppositional set of communities of inquiry."
Books by these authors are available for purchase through the Brown Bookstore (use Promo Code EVENT10 for 10% discount) and other local independent booksellers:
Undocumented: A Dominican Boy's Odyssey from a Homeless Shelter to the Ivy League by Dan-El Padilla Peralta
Divine Institutions: Religions and Community in the Middle Roman Republic by Dan-El Padilla Peralta
How to Think about War: An Ancient Guide to Foreign Policy by Johanna Hanink
--
Dan-el Padilla Peralta is Associate Professor of Classics at Princeton University, where he is affiliated with the Programs in Latino Studies and Latin American Studies and the University Center for Human Values. A Dominican by birth and New Yorker by upbringing, he holds degrees from Princeton, Oxford, and Stanford. He is the author of Undocumented: A Dominican Boy's Odyssey from a Homeless Shelter to the Ivy League (Penguin 2015) and Divine Institutions: Religions and Community in the Middle Roman Republic (PUP 2020); and he has co-edited Rome, Empire of Plunder: The Dynamics of Cultural Appropriation (CUP 2017). His current projects include a co-authored study of 338 BCE and the origins of Roman imperialism (under contract with HUP), A People's History of Rome (under contract with PUP), a co-edited volume on new approaches to the Middle Roman Republic, and a co-authored book-length essay on race and racism in the disciplinary identity of Classics.
Johanna Hanink is Professor of Classics at Brown University. She writes and teaches on various aspects of Greek antiquity and its legacy. Her work in Classics focuses on the literature and culture of classical Athens, while her work in Modern Greek Studies is centered on how ideas about the ancient past shape the modern world. She is currently co-editor of the Journal of Modern Greek Studies. She is also a translator of Greek: ancient, modern, and in-between. She holds a PhD in Classics from the University of Cambridge.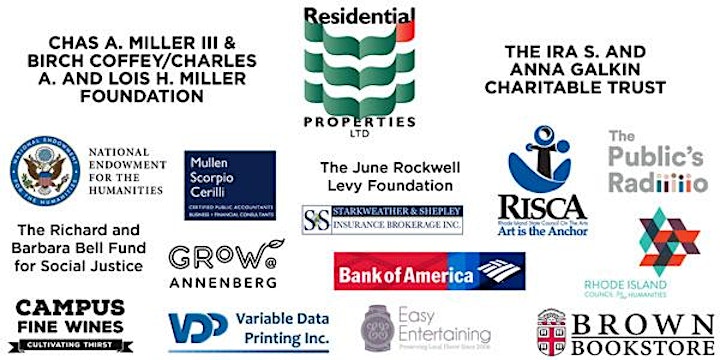 Date and time
Location
Refund policy
Organizer of EX LIBRIS: The Fire Right Now
The Providence Athenaeum enriches the mind, inspires the spirit, and elevates public discourse.
As an independent, member-supported library and cultural center located on Providence's historic Benefit Street, the library has welcomed illustrious writers, spirited thinkers, and intellectual community members through its doors over its nearly 200 years of existence to engage in reading, conversation, and debate.